Colorful Window Inserts with Dragonflies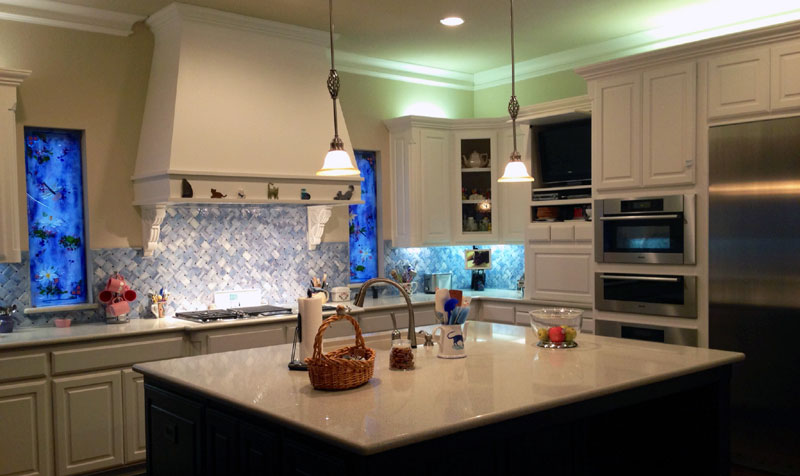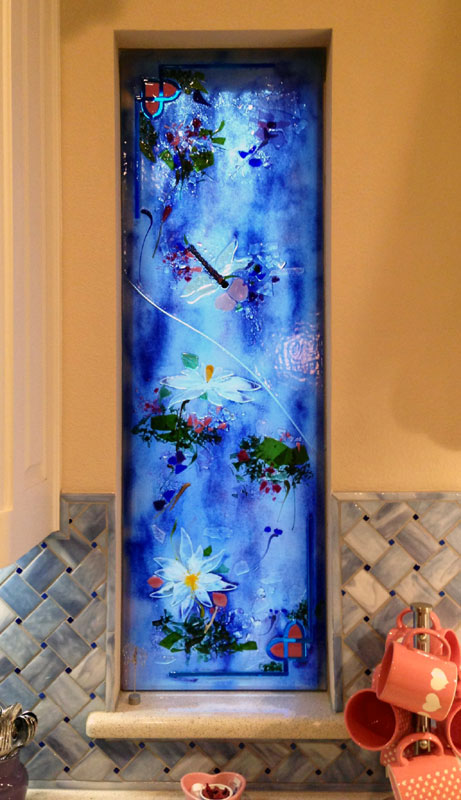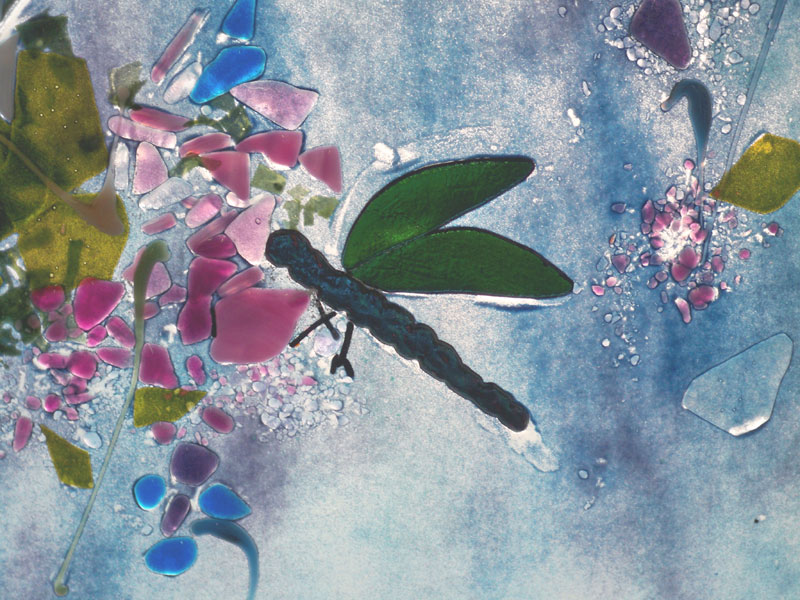 We create these two window inserts for our client in Texas.  We also created the blue/lavender diagonal basketweave tiles for the kitchen backsplash.  The fused glass window inserts are 10″ x 30″.  Depending upon the time of day the coloring in the panels changes.  On a blue background we added celtic knots, dragonflies and lily pads.
Pricing depends upon the complexity of design and size of the glass artwork. WE DO NOT GIVE PRICE QUOTES BY EMAIL.  For pricing please fill out the contact us  form.   Please call our design coordinator Saundra at 704-488-5800 to discuss your project ideas, design, colors, general pricing, etc.