Beach Theme Glass Beach Tile Border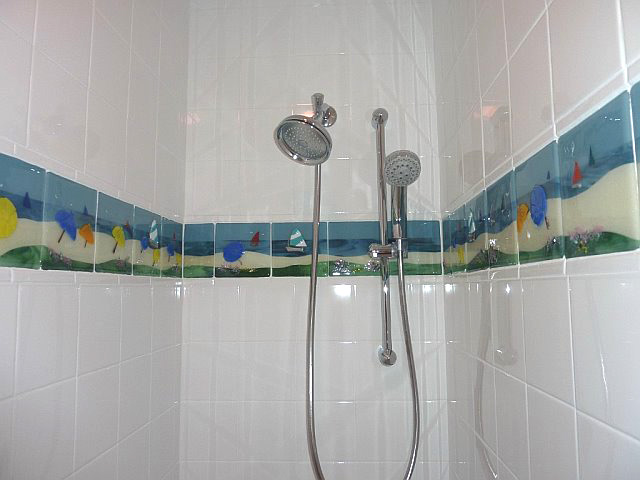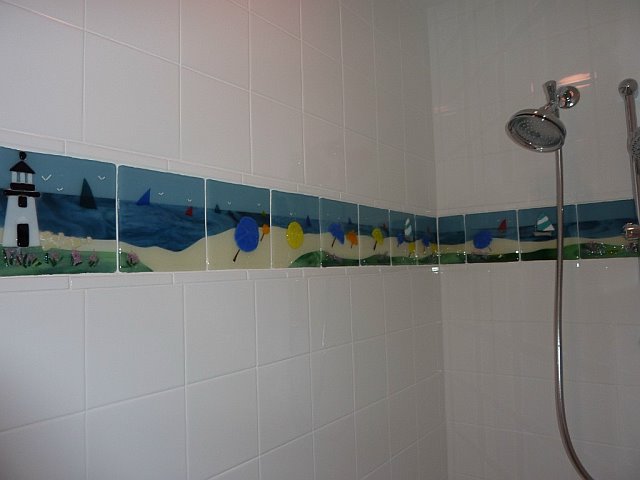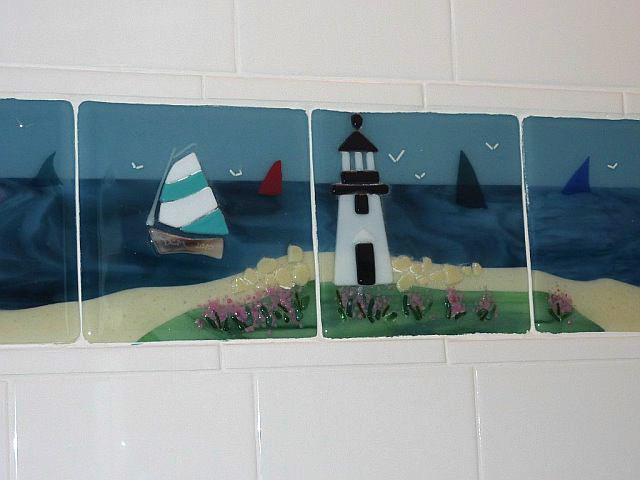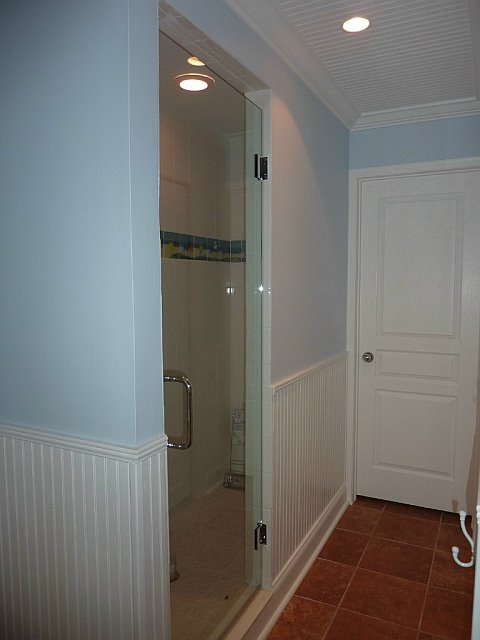 We created these special beach scene tiles for our client in Florida.   They are installed in their powder room bath.  Each tile is 6″ x 6″ and the design flows from one tile to the next.  The colorful fused glass design details include lighthouses, beach umbrellas, sailboats, etc.
We can create a special mosaic border tile for you.  Just give us your colors, flowers that you like and we can take it from there.
Pricing depends upon the complexity of design and size of the glass artwork. WE DO NOT GIVE PRICE QUOTES BY EMAIL.  For pricing please fill out the contact us  form.   Please call our design coordinator Saundra at 704-488-5800 to discuss your project ideas, design, colors, general pricing, etc.