Stained Glass Tile Backsplash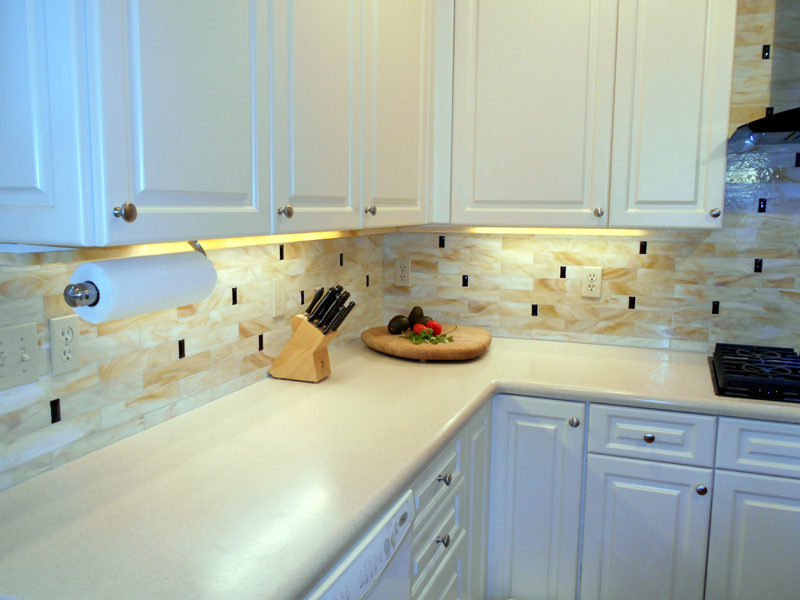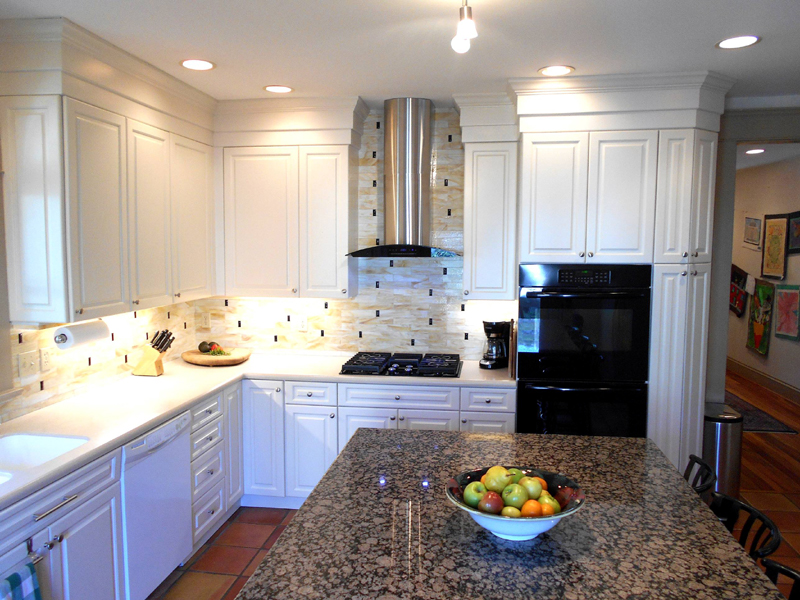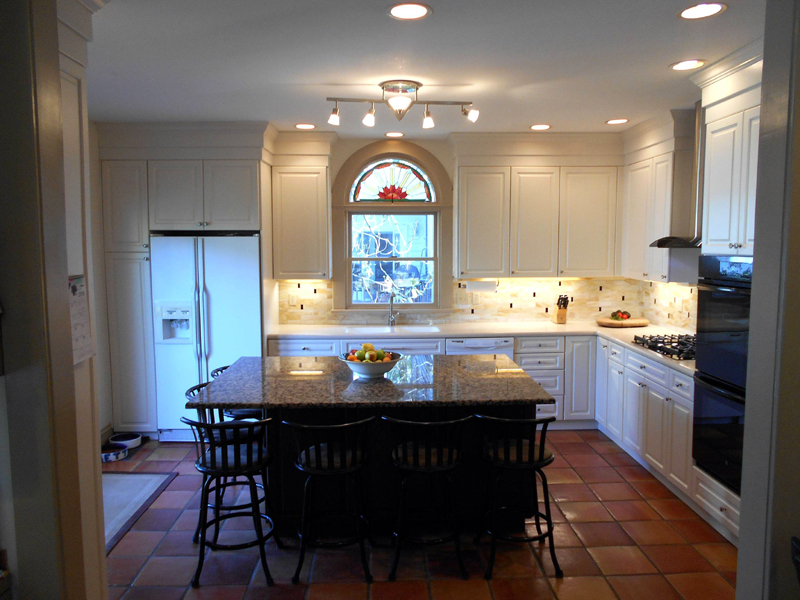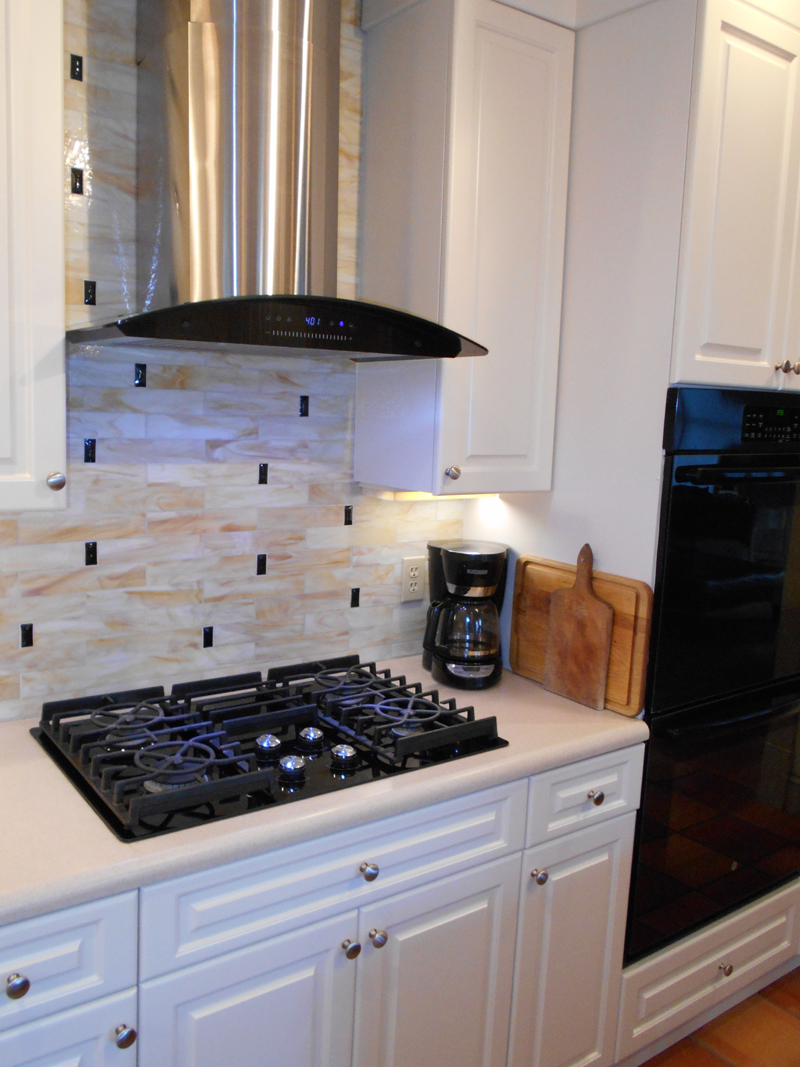 We created this stained glass kitchen backsplash for our client in Virginia.  The subway style glass tiles were hand-cut from sheets of streak white/amber stained glass.  We added the fused glass "pillow" tiles in black for added interest and dimension.  We adhered our glass work to sheets of 1/4″ tile backerboard cut into section to fit seamlessly in the backsplash area.
Pricing depends upon the complexity of design and size of the glass artwork. WE DO NOT GIVE PRICE QUOTES BY EMAIL.  For pricing please fill out the contact us  form.   Please call our design coordinator Saundra at 704-488-5800 to discuss your project ideas, design, colors, general pricing, etc.