Stained Glass Kitchen Backsplash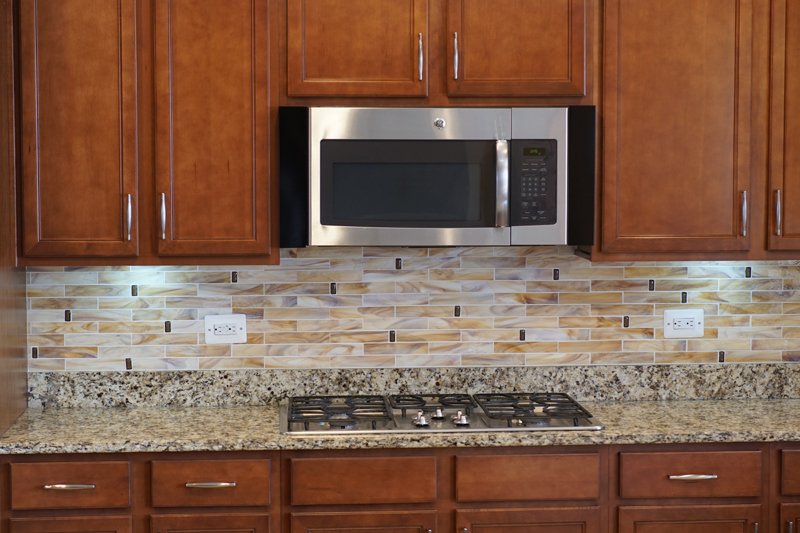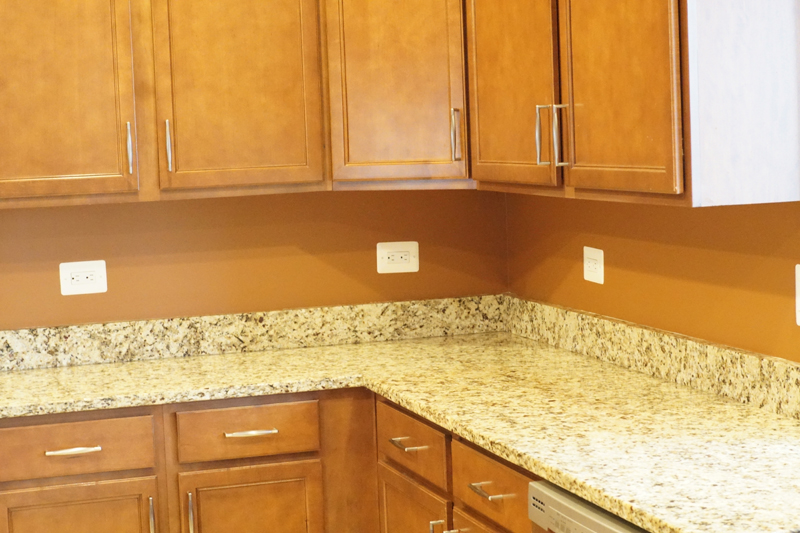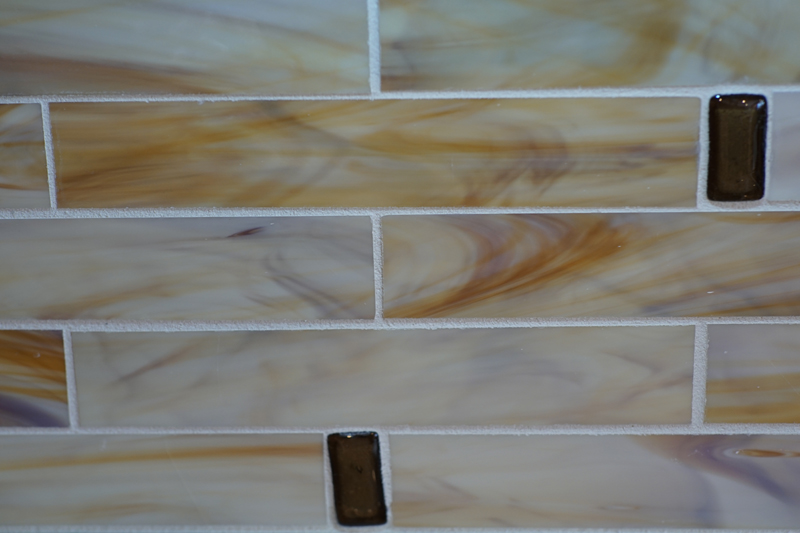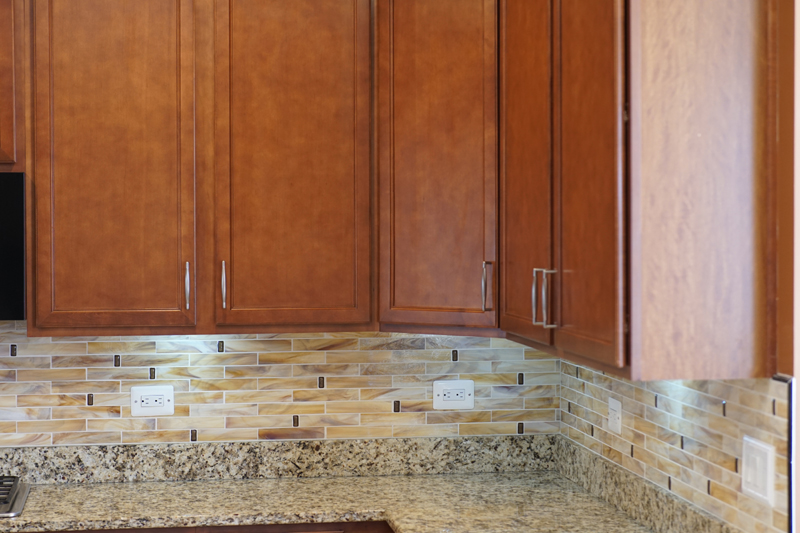 We created this stained glass backsplash for our clients in Virginia.  The square footage is about 28 sq. ft.  We cut thin tiles (1 1/2″ x 8″) from sheets of a white/amber streaky stained glass and adhered them to 1/4″ tile backerboard.  For added interest we included randomly placed fused glass pillow tiles in a bronze coloring.  We worked very closely with our clients and created dimensional mock ups at our design center in North Carolina based upon precise measurements provided by our clients.  We paid extra attention to the cut-outs for the electrical outlets.  For the edges we created some 1/2″ wide decorative fused glass border tiles in the same coloring as the pillow tiles.  Our efforts were so coordinated that our client was able to install the panels themselves.  The wonderful photos (taken by our client) speak for themselves.
Pricing depends upon the complexity of design and size of the glass artwork. WE DO NOT GIVE PRICE QUOTES BY EMAIL.  For pricing please fill out the contact us  form.   Please call our design coordinator Saundra at 704-488-5800 to discuss your project ideas, design, colors, general pricing, etc.