Red Fused Glass Platter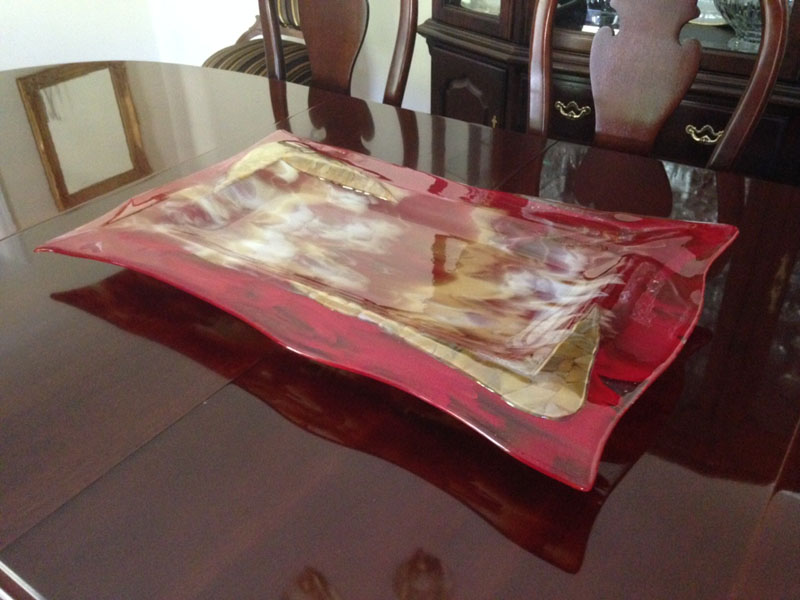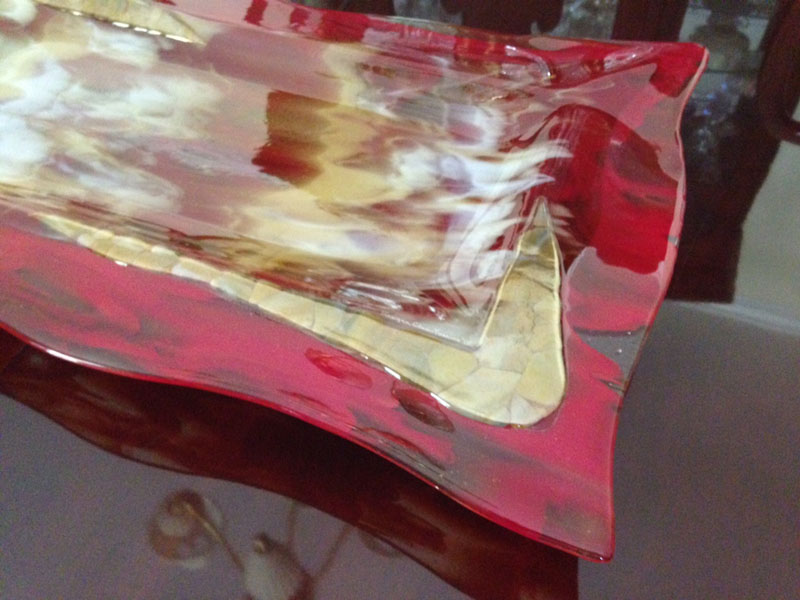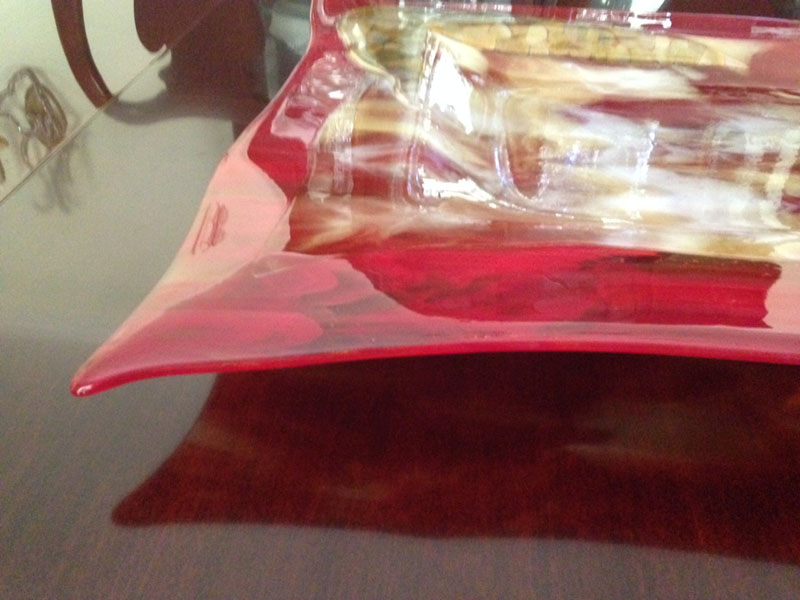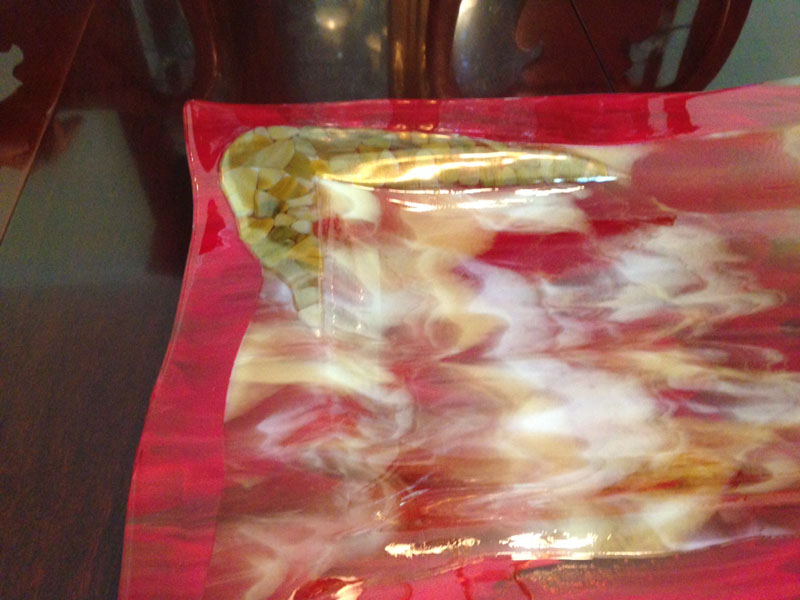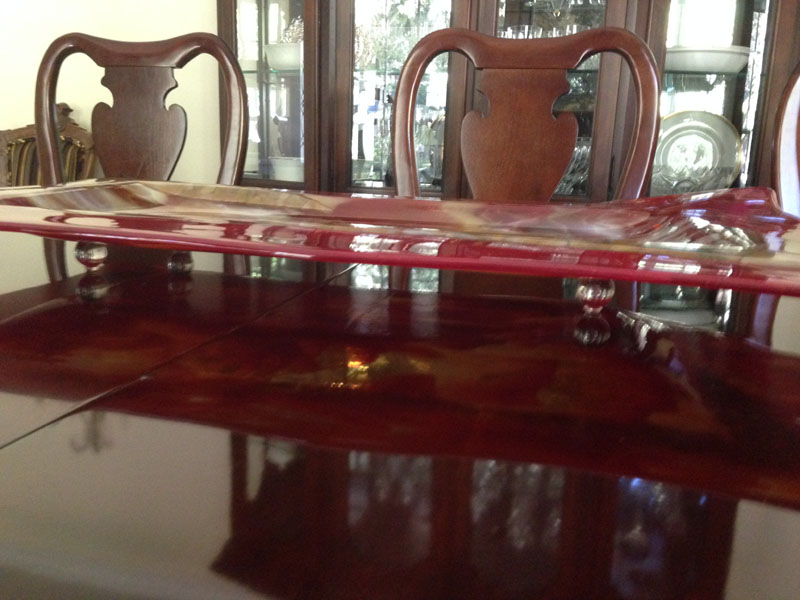 We created this unique fused glass platter for our client in Charlotte, NC.  It is irregular in shape with dimensions 18″ x 30″.  The coloring is a streaky bright red with accents in streaky amber and iridescent gold.  We added four 1″ diameter clear marbles as feet.  We constructed a special mold to shape the platter with the drop in the middle, one corner tipping up and one corner tipping down.
We still have the mold so let us create something similar for you in your colors.
Pricing depends upon the complexity of design and size of the glass artwork. WE DO NOT GIVE PRICE QUOTES BY EMAIL.  For pricing please fill out the contact us  form.   Please call our design coordinator Saundra at 704-488-5800 to discuss your project ideas, design, colors, general pricing, etc.