Glass Backsplash – Pink Hydrangeas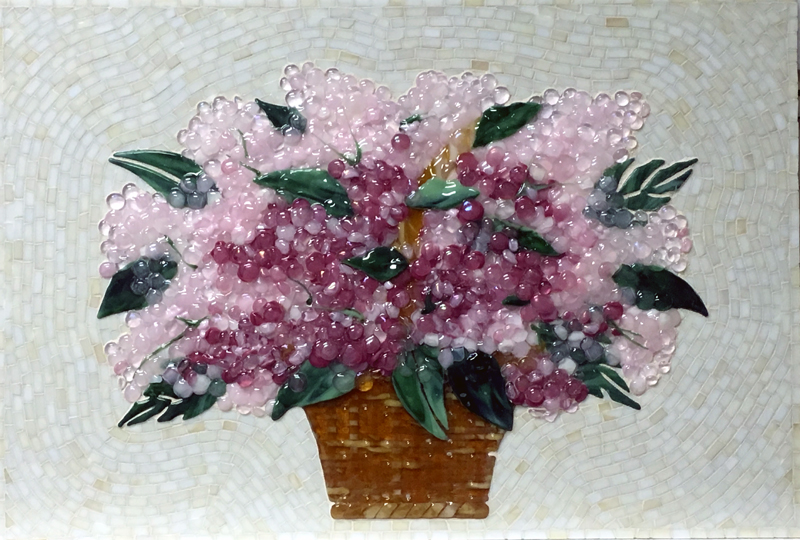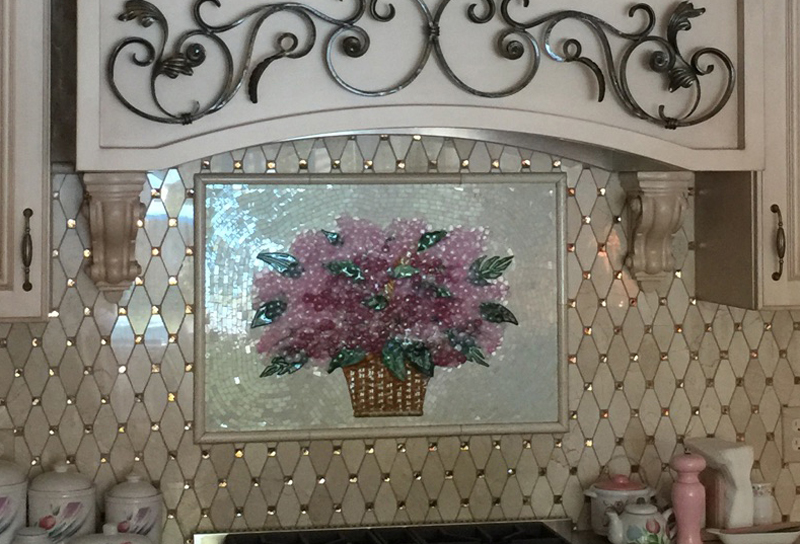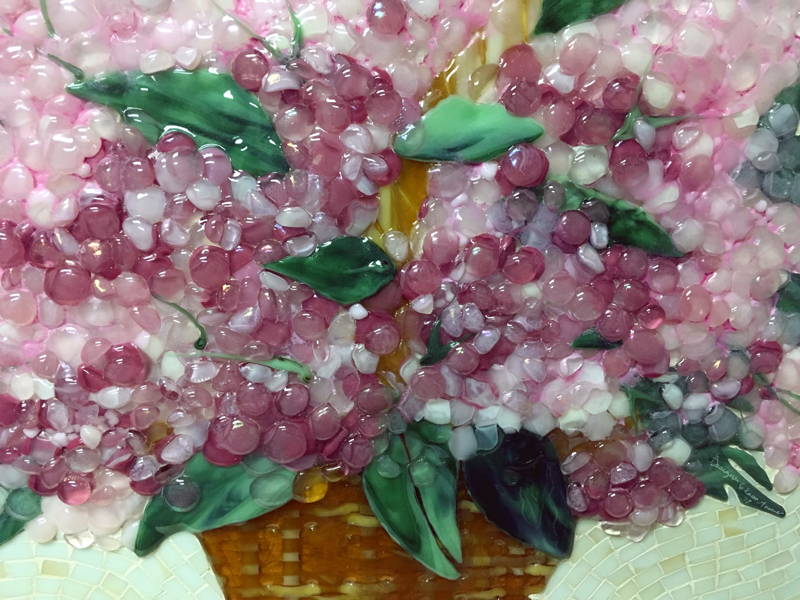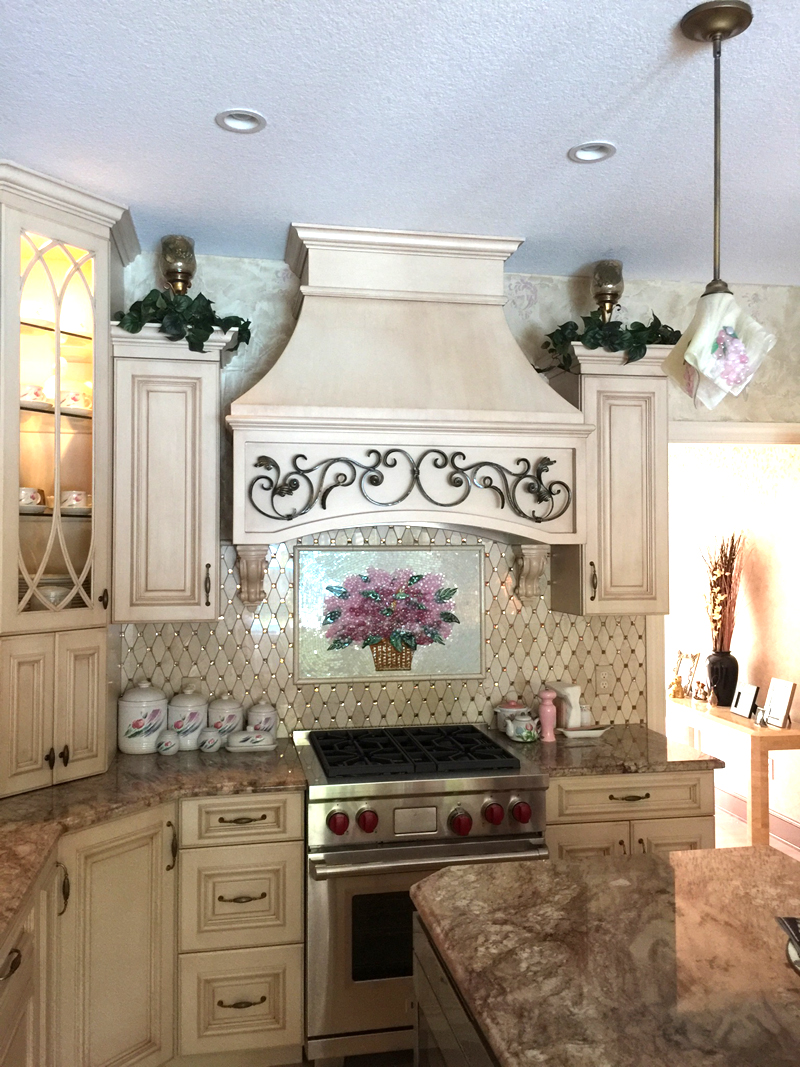 We created this fused and mosaic glass pink hydrangeas backsplash for our client's stunning new kitchen in Ohio.  We also made the three coordinating pendant lights in the same pink dogwood motif.  The basket of hydrangeas art work is 19″ x 28″.  The three pendant light are purposely stretched through the kiln slumping process to reach 10″ in length.
Pricing depends upon the complexity of design and size of the glass artwork. WE DO NOT GIVE PRICE QUOTES BY EMAIL.  For pricing please fill out the contact us  form.   Please call our design coordinator Saundra at 704-488-5800 to discuss your project ideas, design, colors, general pricing, etc.