Fused Glass Kitchen Cabinet Pulls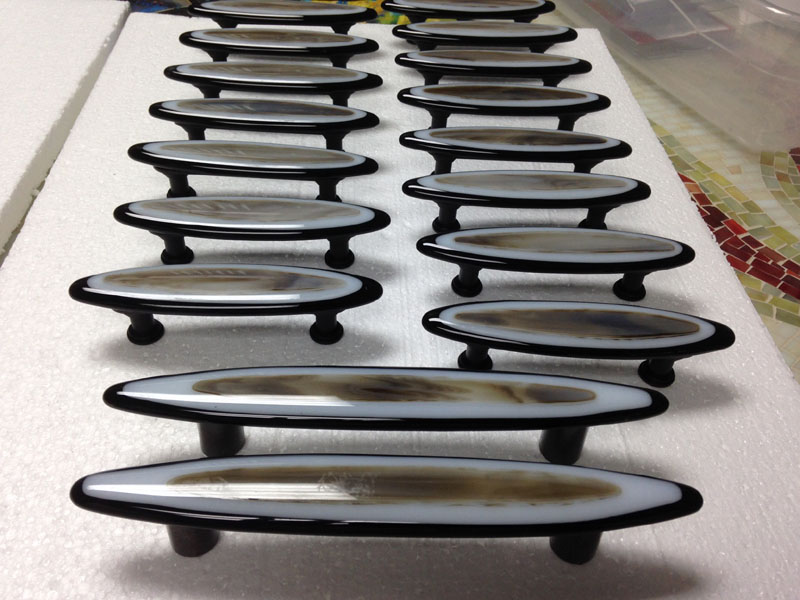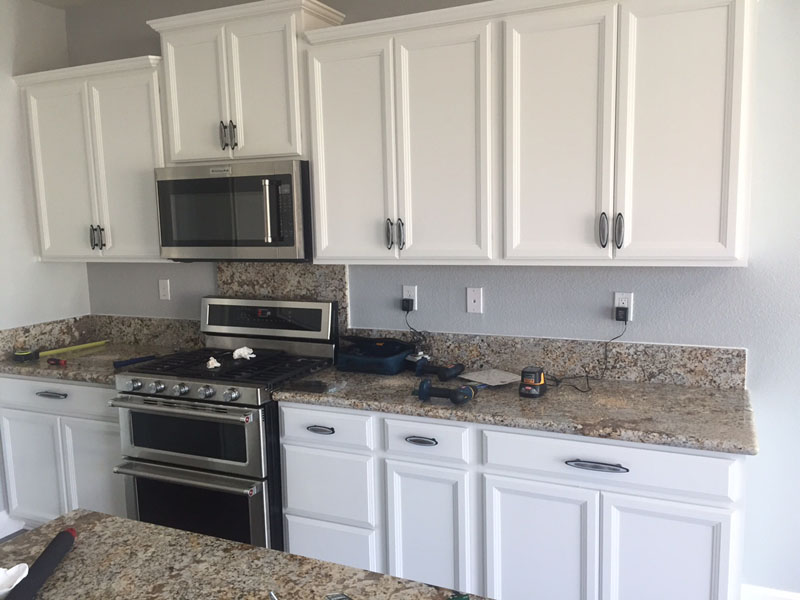 We created these custom and unique three layer, fused glass pulls for our client in California.  Each elliptical shaped pull is made from three hand-cut layers of glass fused in our kilns.   The coloring layers are black on bottom, white in middle and streaky brown/gray on top.  These colors coordinate nicely with the color scheme of the kitchen.  The majority of the pulls are 5 1/14″ in length although we made two larger 8″ pulls for longer cabinet drawers.
We can create these in a variety of shapes and colors.
Pricing depends upon the complexity of design and size of the glass artwork. WE DO NOT GIVE PRICE QUOTES BY EMAIL.  For pricing please fill out the contact us  form.   Please call our design coordinator Saundra at 704-488-5800 to discuss your project ideas, design, colors, general pricing, etc.