Fused Glass Barber Pole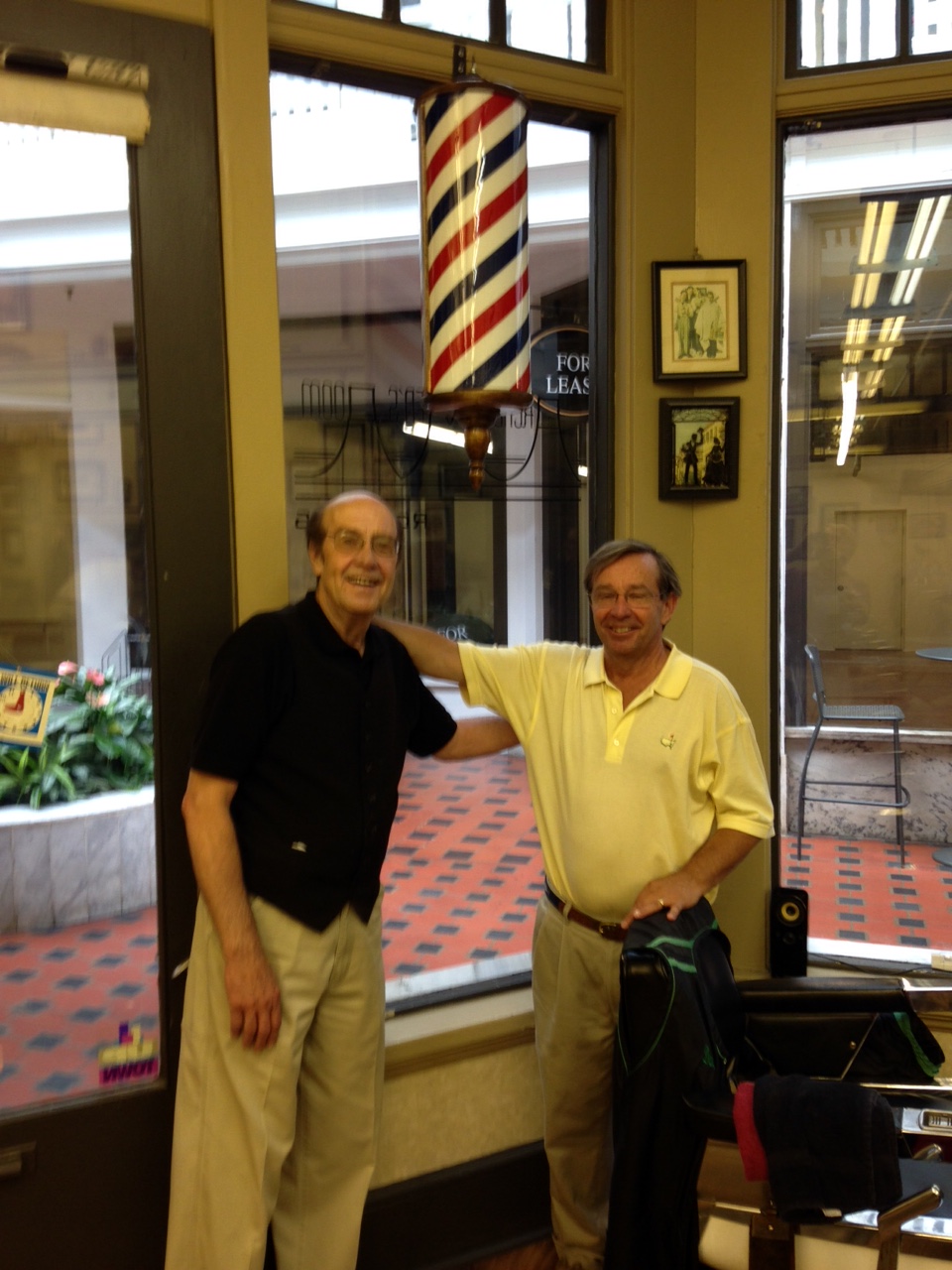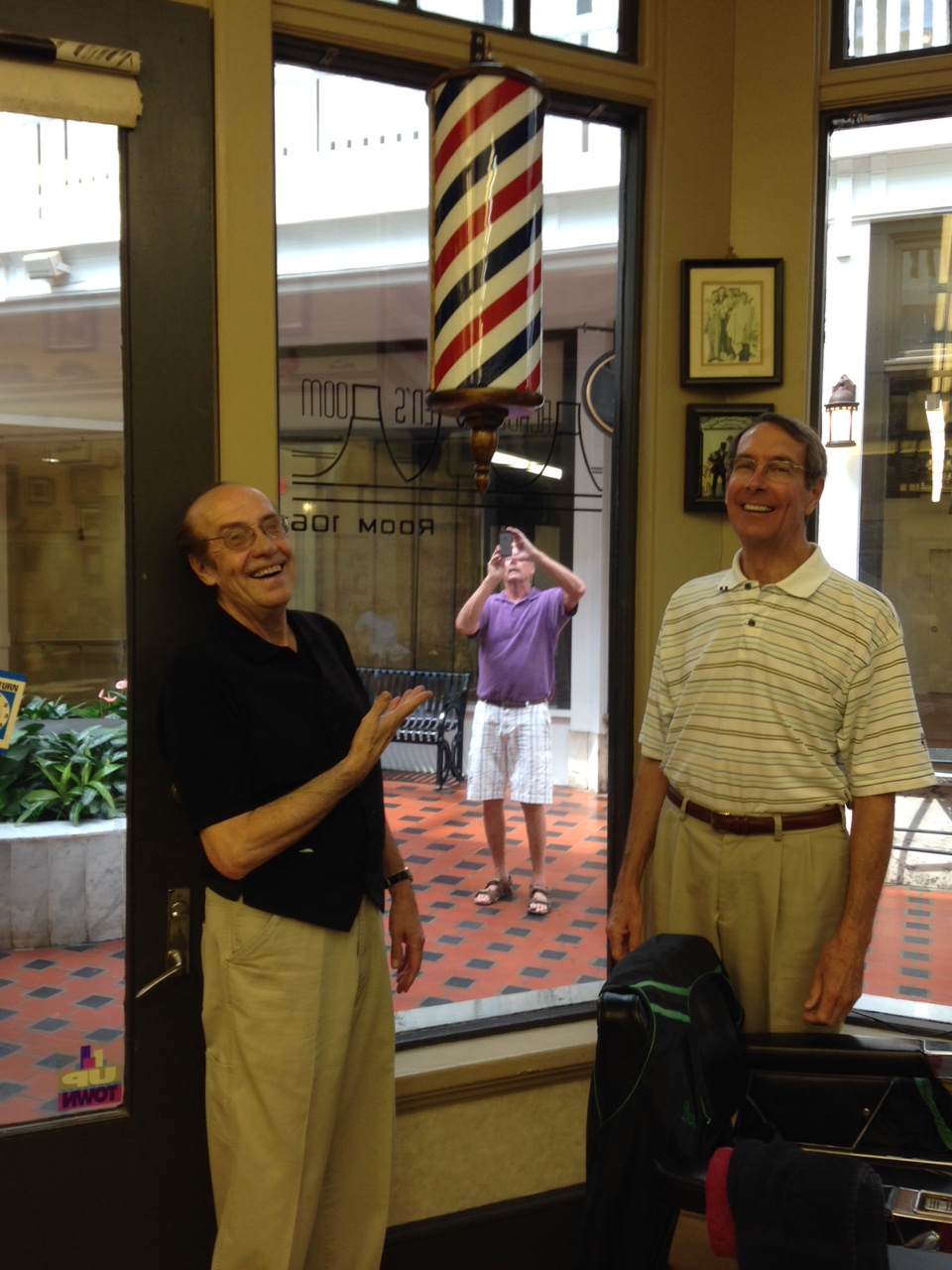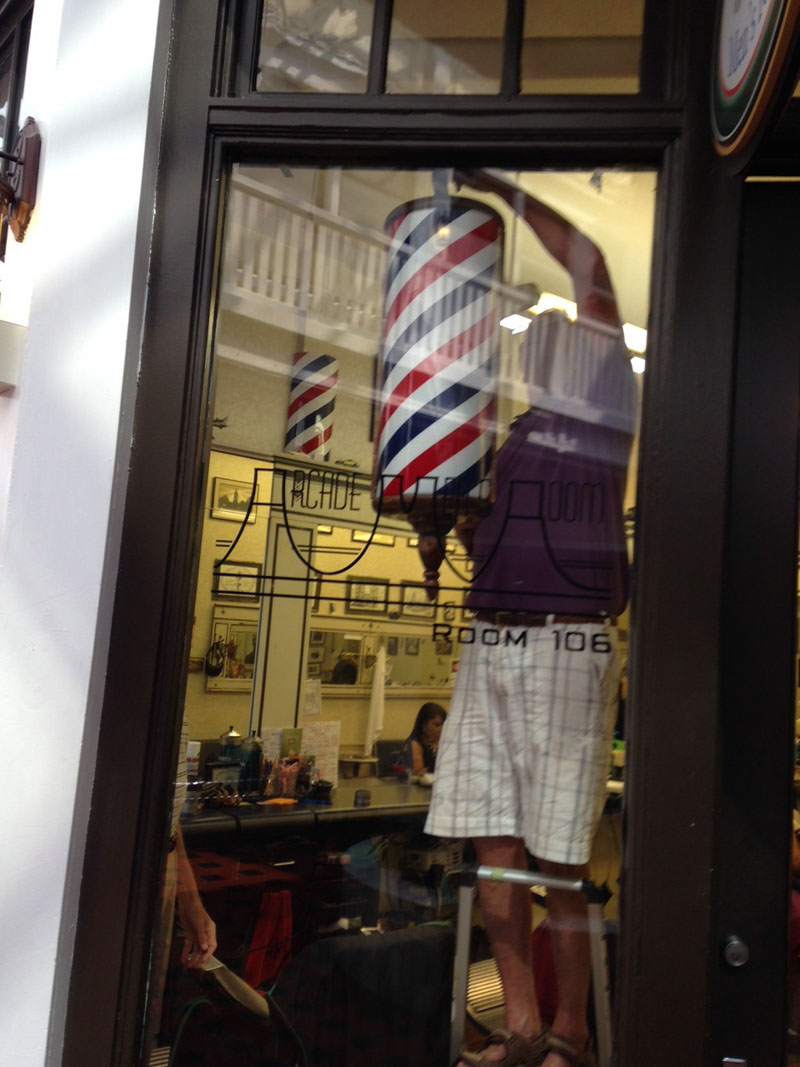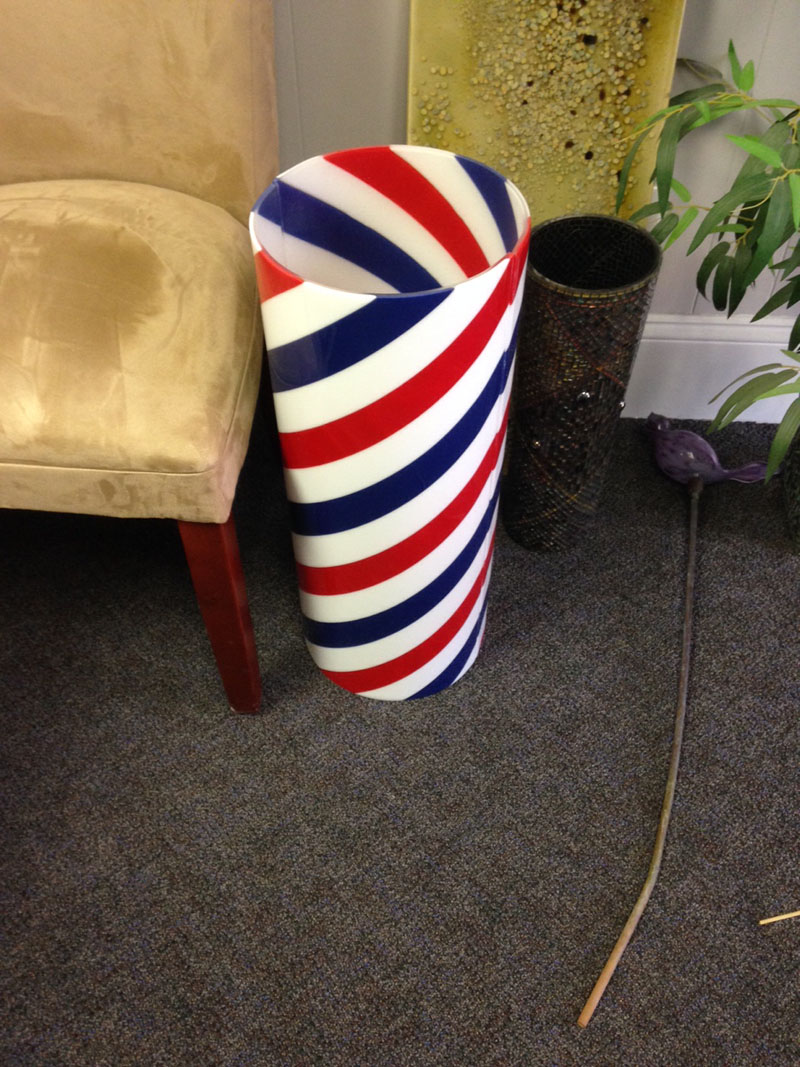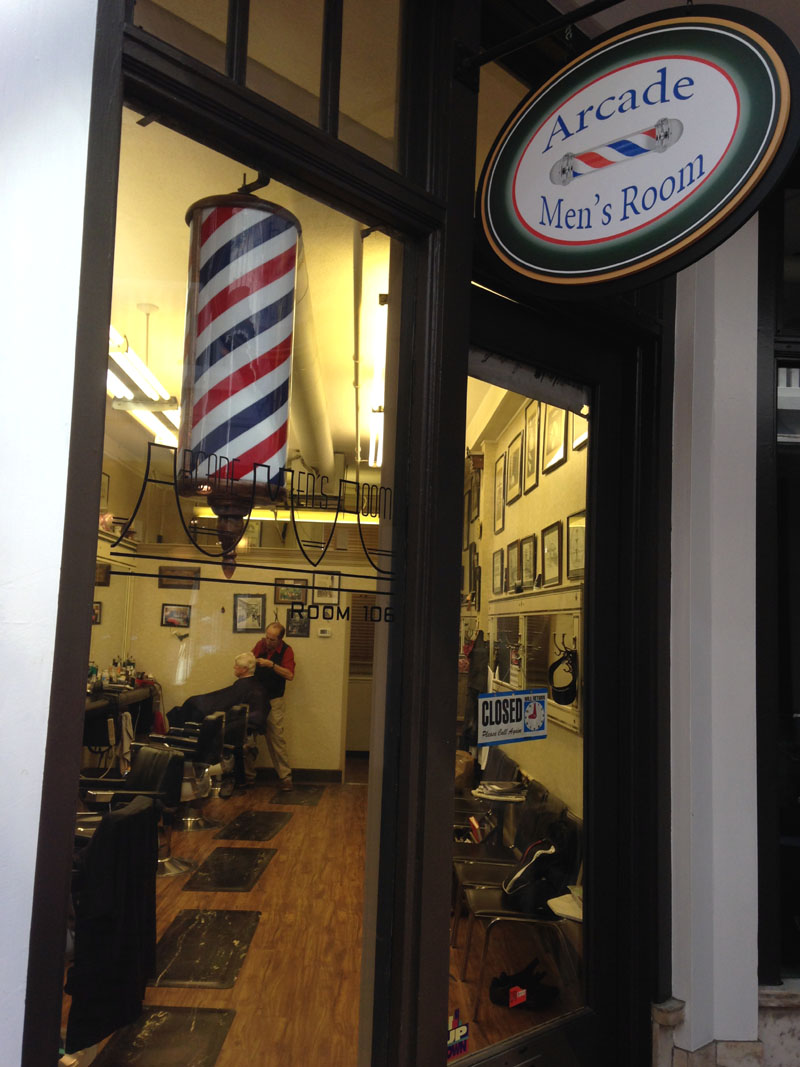 The Men's Room Arcade celebrates its 100th year anniversary.  Both John Burtis and I have been long time patrons of the hair salon so we decided to create and donate a unique fused glass barber pole to the establishment.  Our friend Joe Figard is a terrific woodworker and he made the wood finials and performed the installation – masterfully I might add.
The glass portion of the barber pole is made from two half-cylinders of fused glass glued together.  Getting the pattern to flow seamlessly across the two halves was a bit tricking – but the end result is fantastic.  The owner Cecil Poplin is very please with our work.
The barber pole is about 3 feet tall including 2 feet of the glass cylinder.
Pricing depends upon the complexity of design and size of the glass artwork. WE DO NOT GIVE PRICE QUOTES BY EMAIL.  For pricing please fill out the contact us  form.   Please call our design coordinator Saundra at 704-488-5800 to discuss your project ideas, design, colors, general pricing, etc.