Beach Scene Glass Mural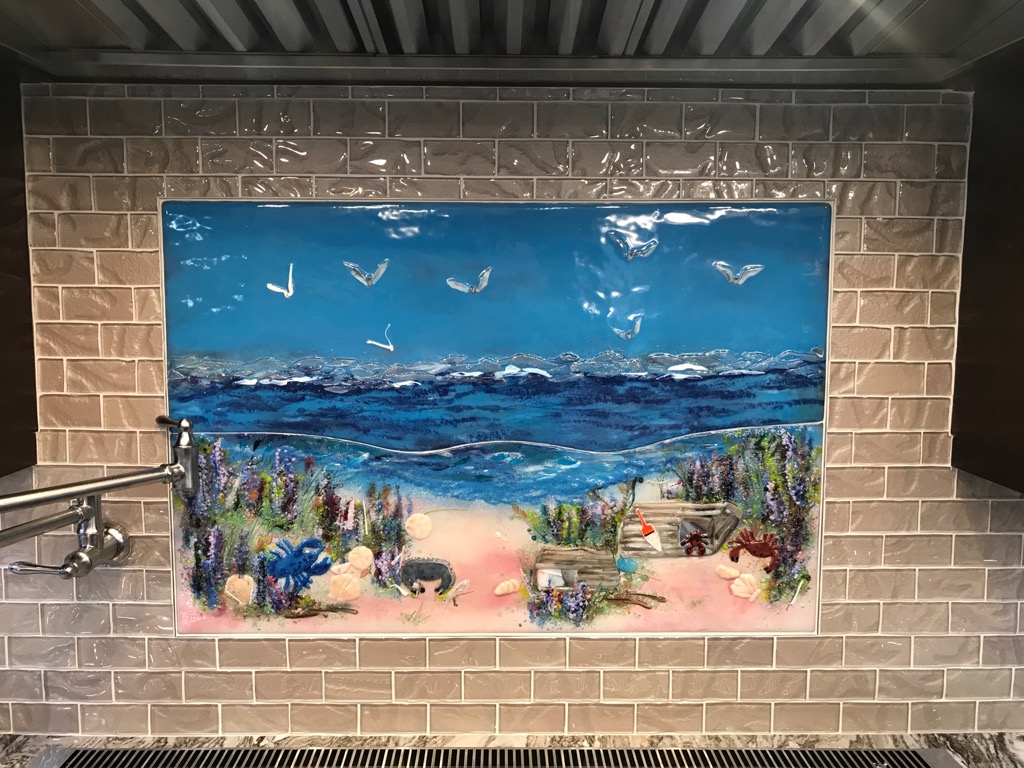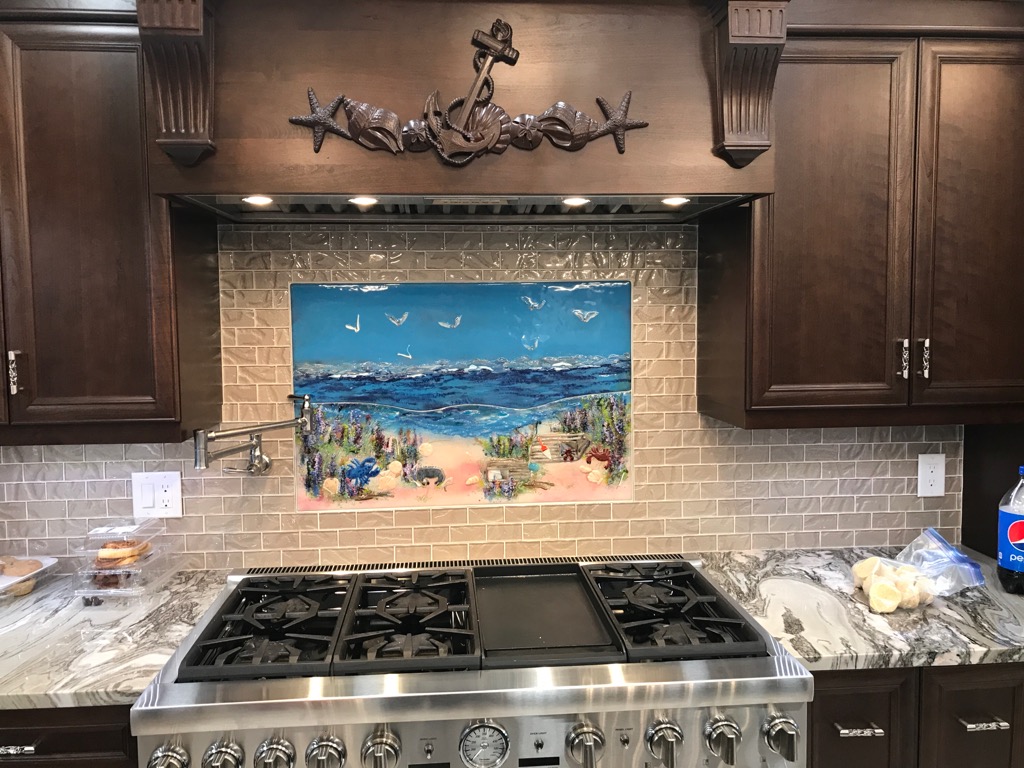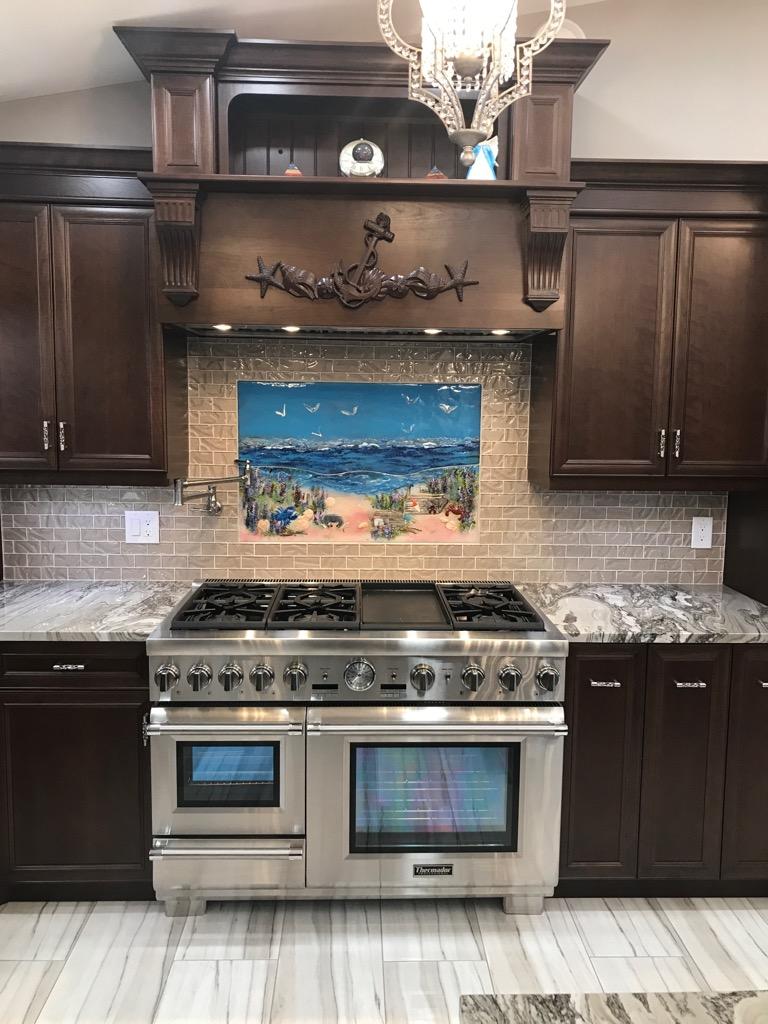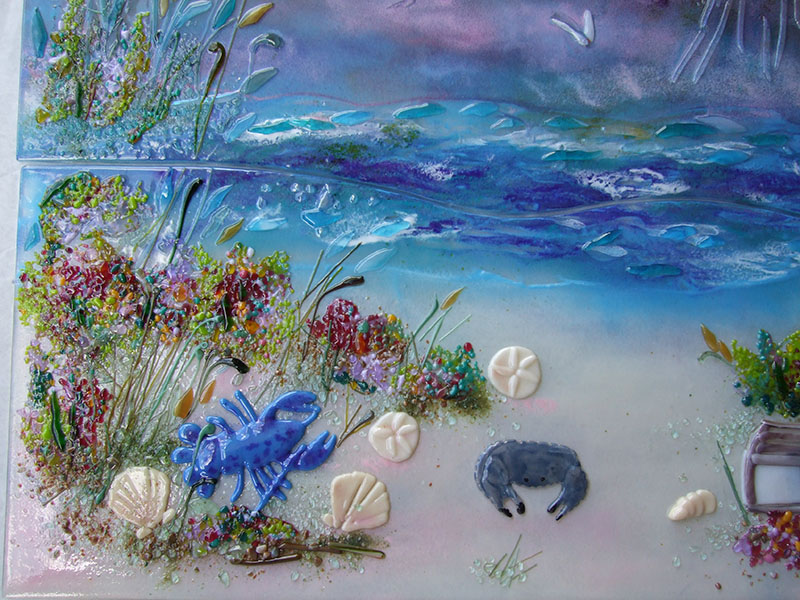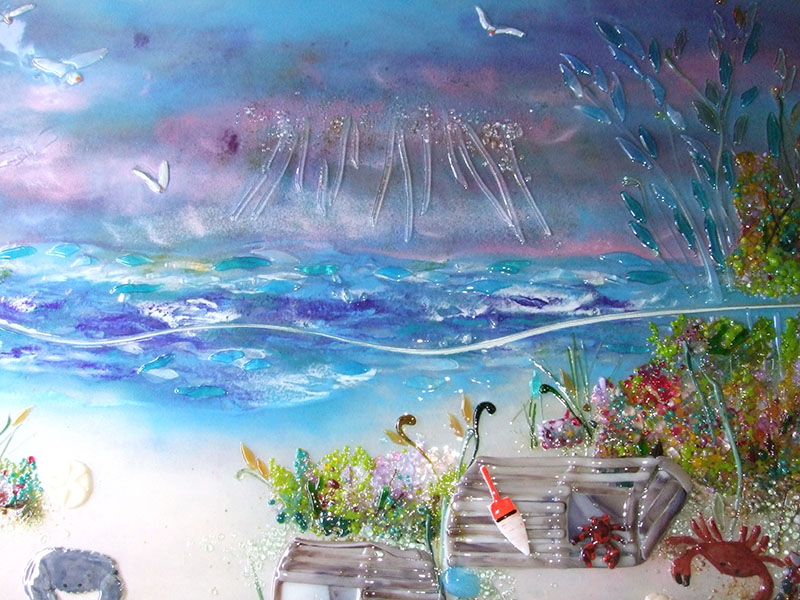 We were commissioned to create something special for our clients in Halifax, Nova Scotia. They own a lobster business and they wanted something "beachy" so we came up with this colorful fused glass beach scene featuring lobster pots, lobster buoys, crabs and a very rare blue lobster. Dimensions 24″ x 36″.
Pricing depends upon the complexity of design and size of the glass artwork. WE DO NOT GIVE PRICE QUOTES BY EMAIL.  For pricing please fill out the contact us  form.   Please call our design coordinator Saundra at 704-488-5800 to discuss your project ideas, design, colors, general pricing, etc.