Swimming Pool Medallion in Fused Glass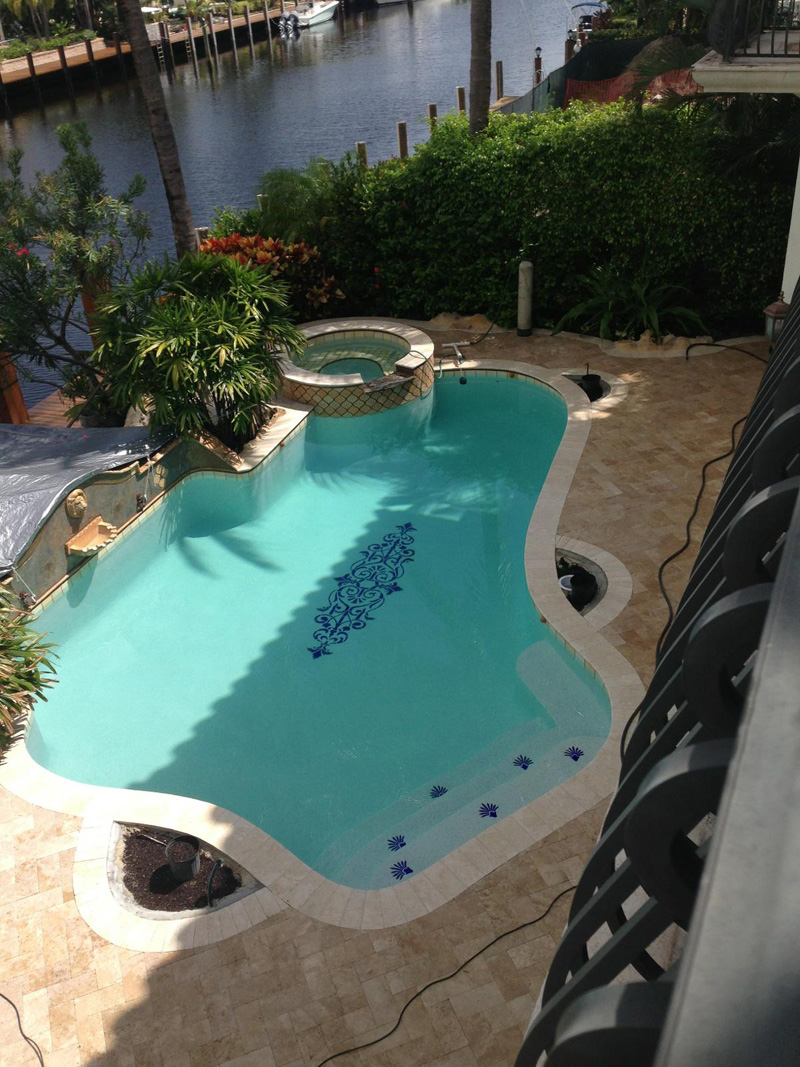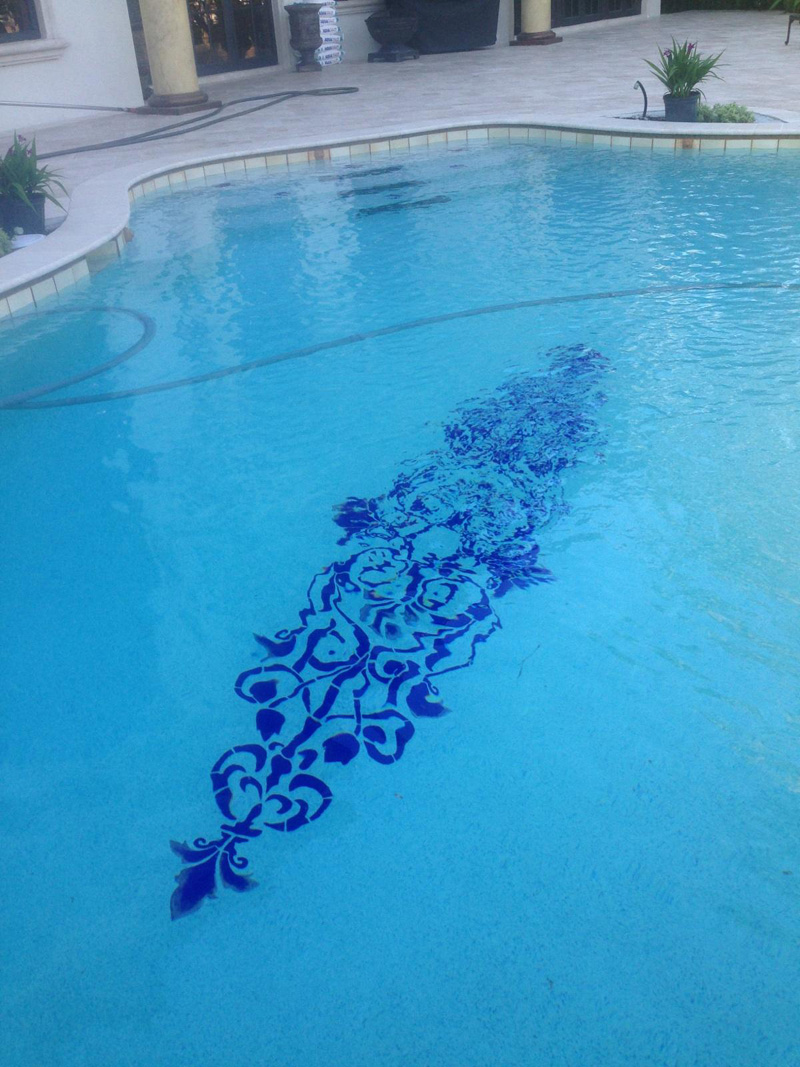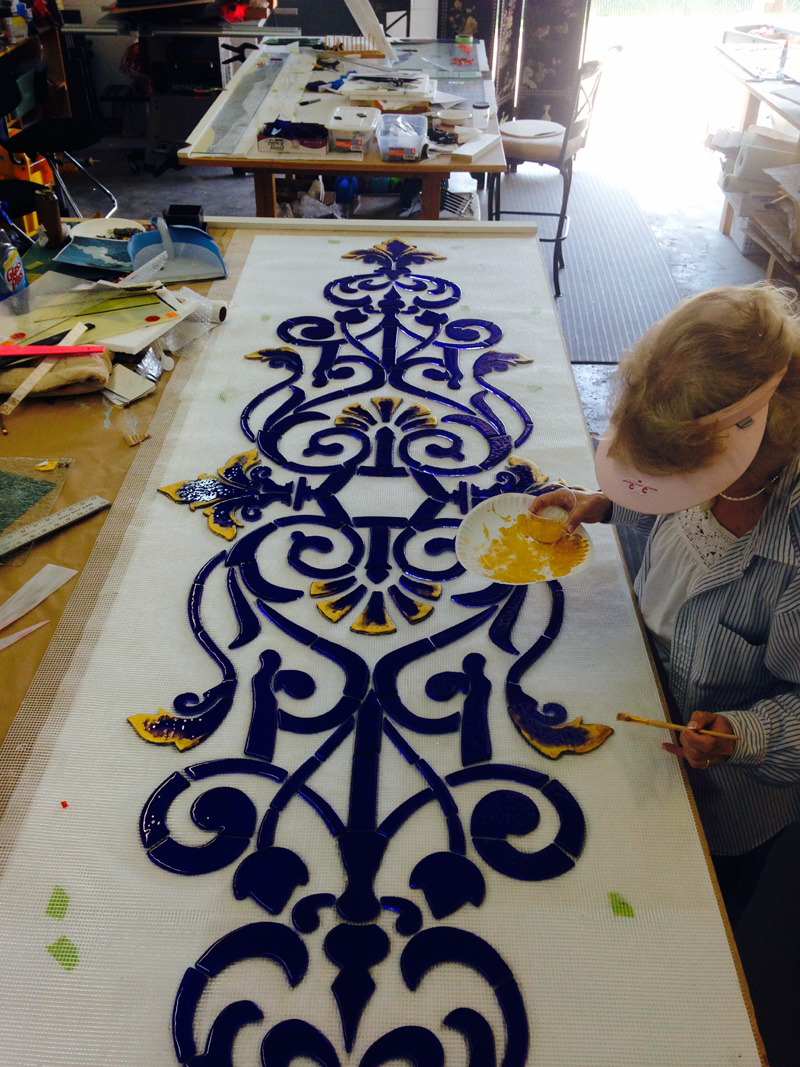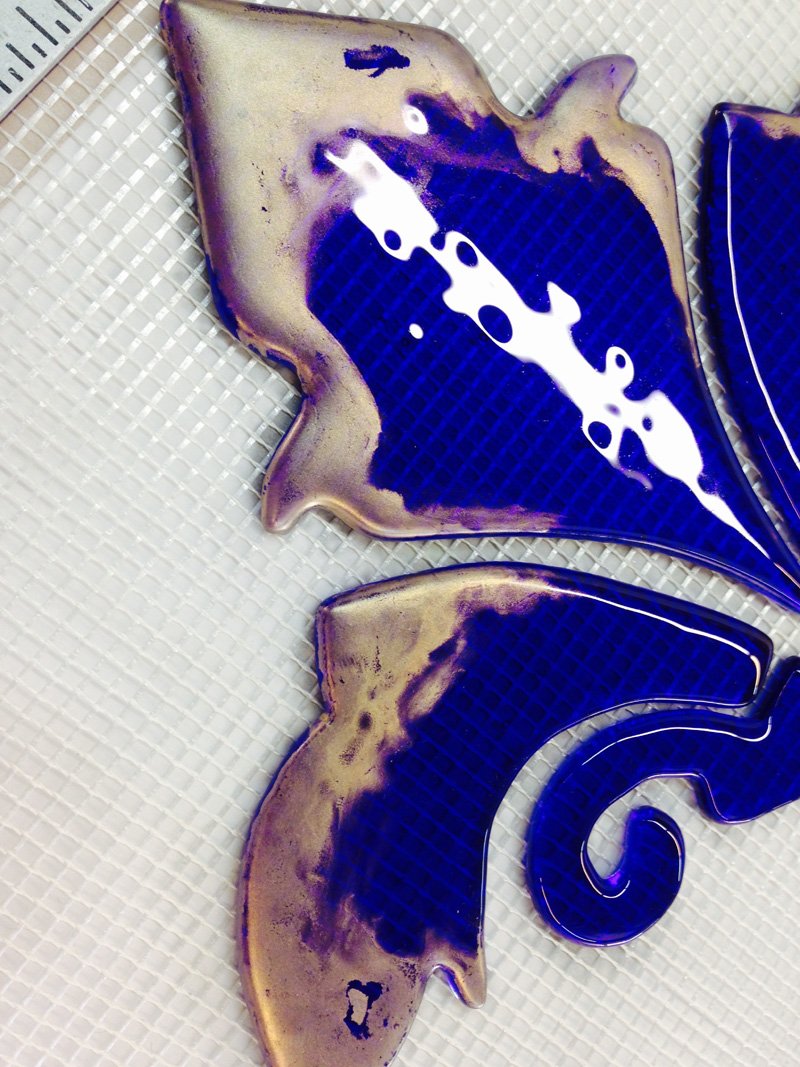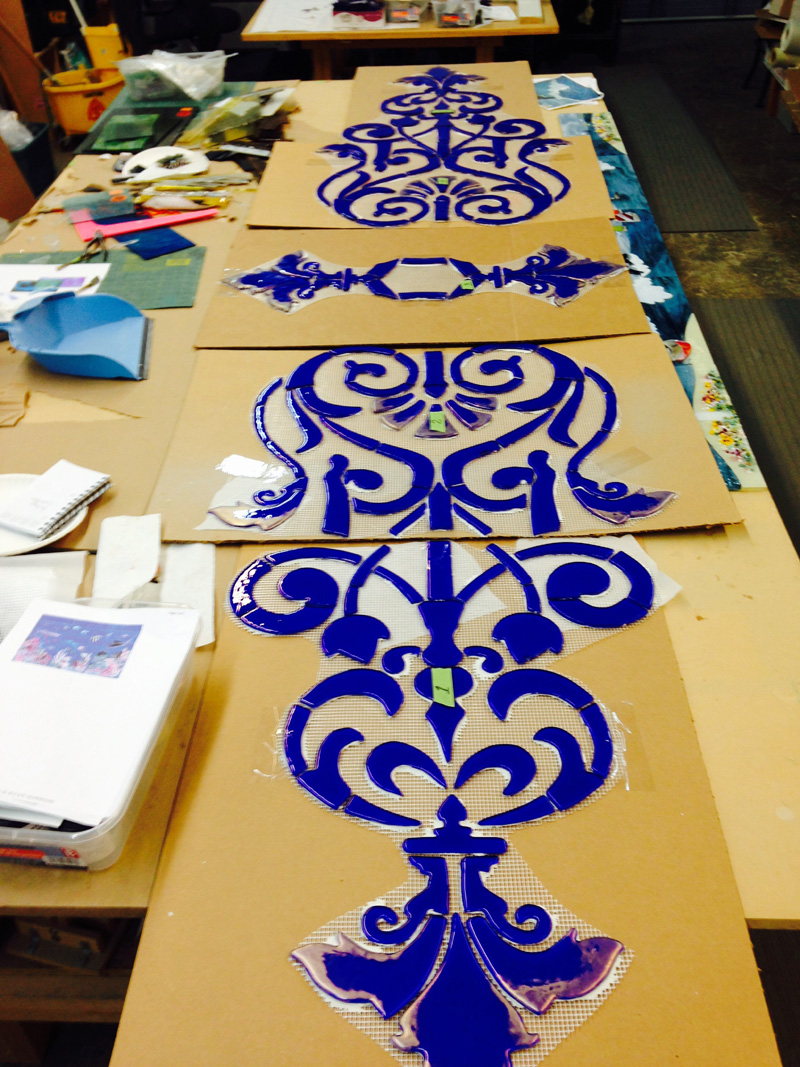 We created this very custom swimming pool medallion working closely with a designer in Florida. Our client provided a baroque design and challenged us to replicate in glass.   The medallion is cobalt blue coloring with gold mica accents.  Each design element is two layers of glass fused together.  The medallion is 10′ long.  We adhered the design to fiberglass mesh to facilitate installation.  It really looks fantastic in the swimming pool environment.  We also created the accent design elements in the pool steps.
Pricing depends upon the complexity of design and size of the glass artwork. WE DO NOT GIVE PRICE QUOTES BY EMAIL.  For pricing please fill out the contact us  form.   Please call our design coordinator Saundra at 704-488-5800 to discuss your project ideas, design, colors, general pricing, etc.