Portofino, Italy Mural in Glass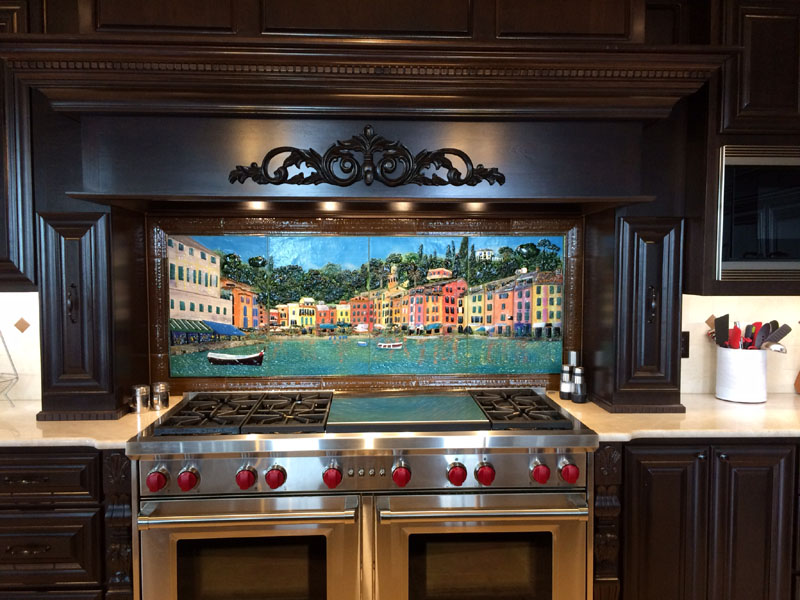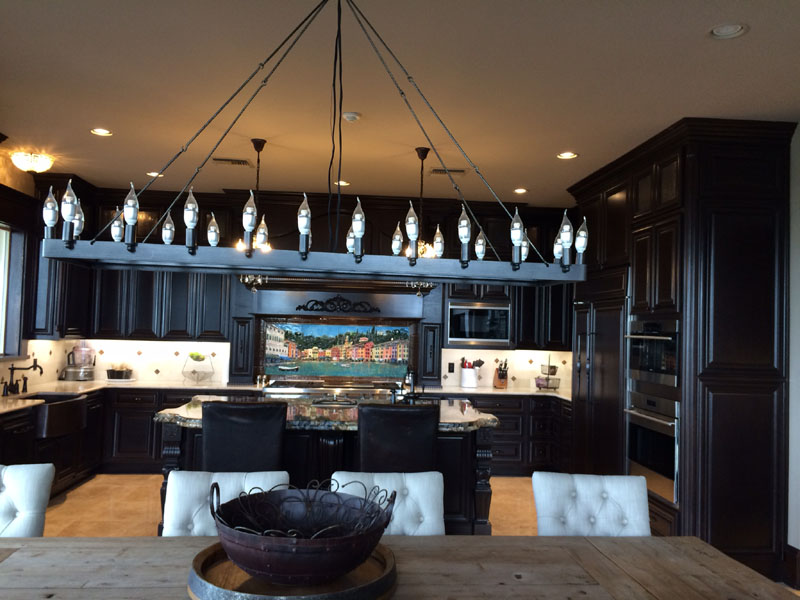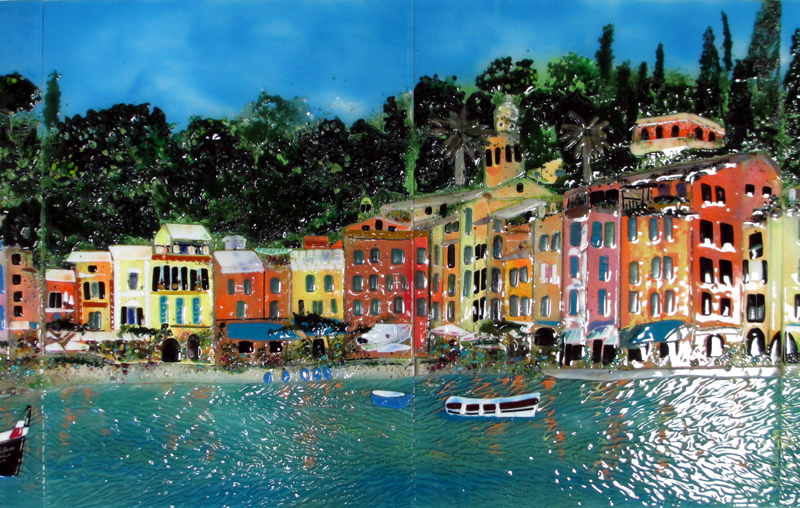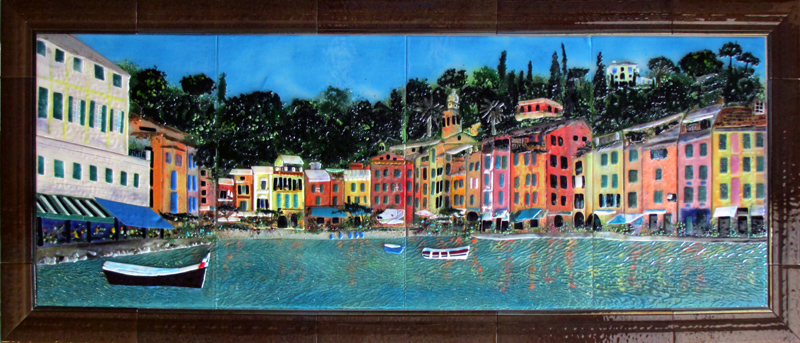 One of our more challenging and rewarding fused glass project was this backsplash mural of Portofino, Italy created for our client in Texas.  The mural is 24″ x 66″ and we also made the 3″ wide border in woodlands brown with iridescent gold filet.
There is an incredible amount of attention to detail in this glass art work, from the coloring of the shutters, to the reflections in the water to the shading of the buildings.
Please enjoy the photos and notice the side by side photos of the photo provided by our client next to our actual glass creation.
Pricing depends upon the complexity of design and size of the glass artwork. WE DO NOT GIVE PRICE QUOTES BY EMAIL.  For pricing please fill out the contact us  form.   Please call our design coordinator Saundra at 704-488-5800 to discuss your project ideas, design, colors, general pricing, etc.