Nantucket Beach Scene Mural for Master Bath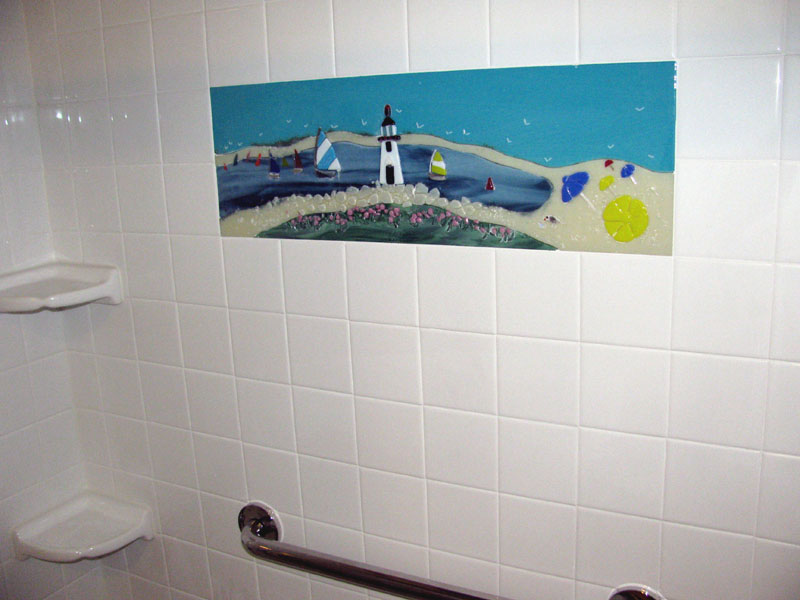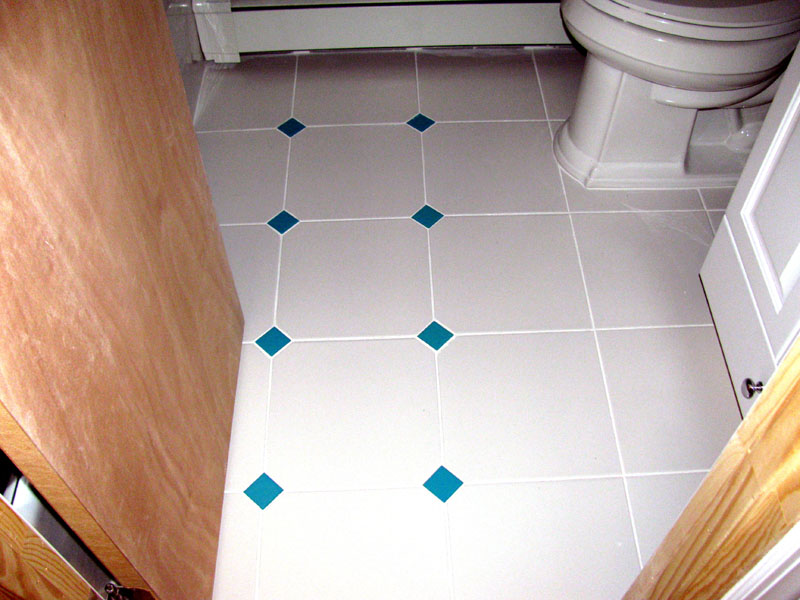 We created this custom Nantucket beach scene mural for our client in New York.  The dimensions are 8 1/2″ x 26″.  It is installed in the shower of a master bath.  Each of the design elements is made from glass, hand-cut and fused in our kilns.  Our client was very involved in the design process and made several changes to the original design.  We added a little treat to the work by incorporating some "glow in the dark" glass in the top of the lighthouse.
We also made the fused glass accent tiles in the blue coloring for the bathroom floor.
Pricing depends upon the complexity of design and size of the glass artwork. WE DO NOT GIVE PRICE QUOTES BY EMAIL.  For pricing please fill out the contact us  form.   Please call our design coordinator Saundra at 704-488-5800 to discuss your project ideas, design, colors, general pricing, etc.