Mosaic and Fused Glass Mural (Charleston Scene)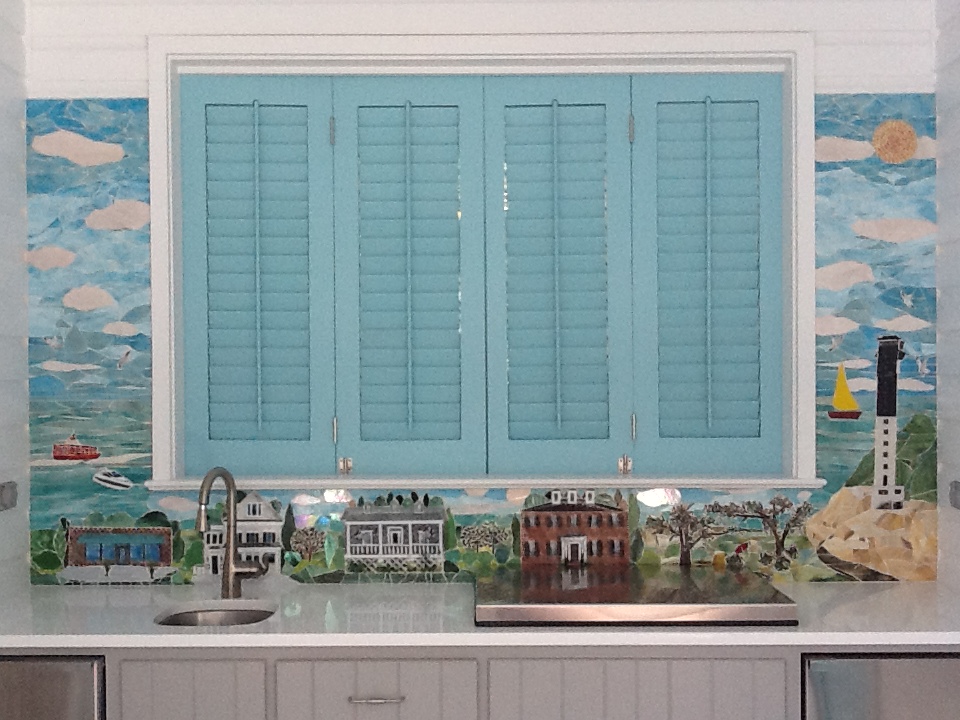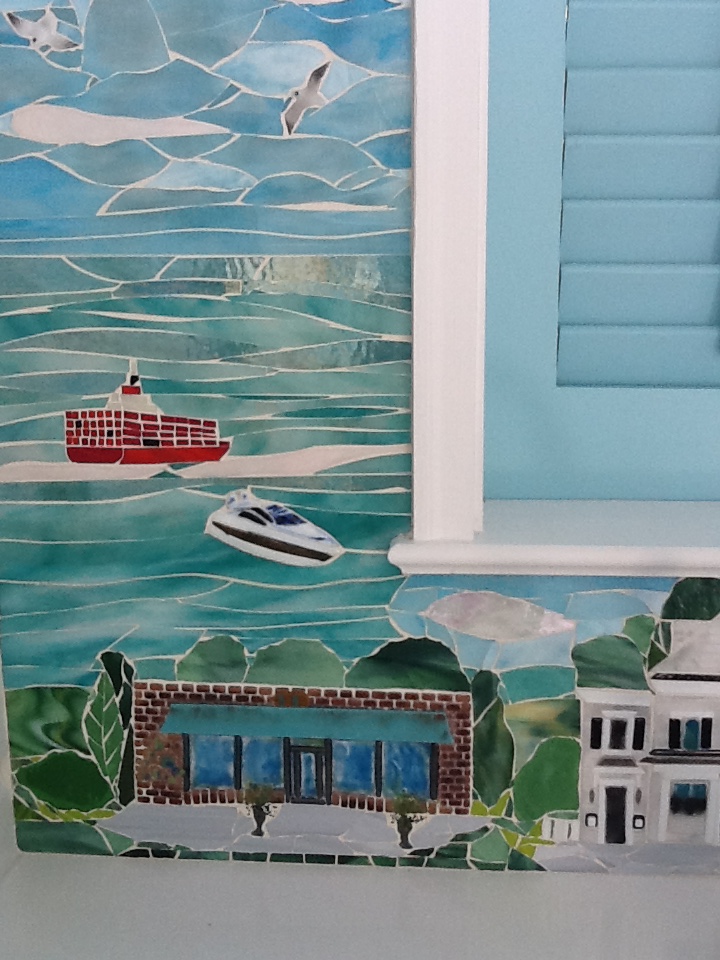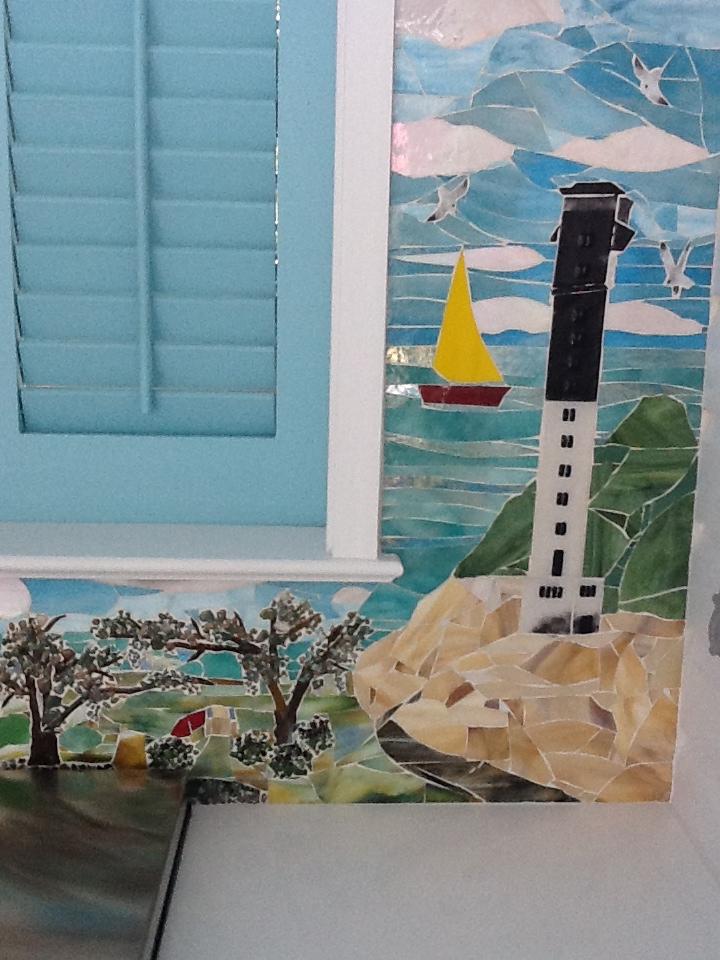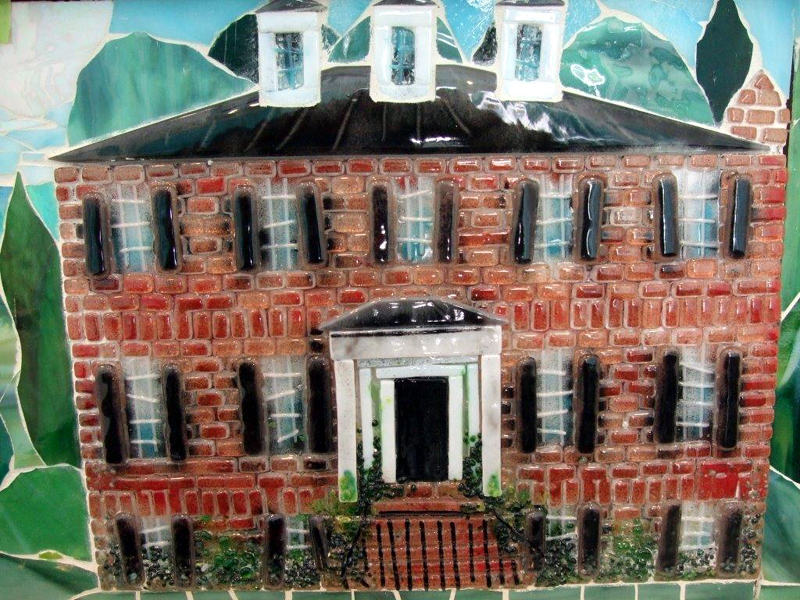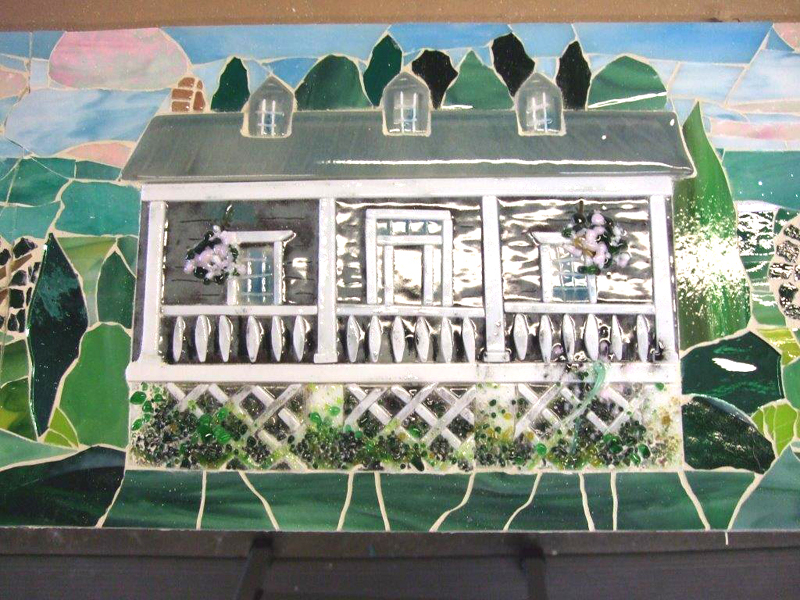 We created this very special and custom mosaic and fused glass mural for our client in Mt. Pleasant (Charleston), South Carolina.  It is installed as the backsplash in the pool house.  The custom glass creation incorporates the design inspiration of our client's 10 year old son.  The fused glass buildings include local landmarks such as the Pitt Street Pharmacy, Old Village Post House and Sullivan's Island lighthouse.  We also included our client's old home and existing home in Mt. Pleasant.  Take note of the detailed brick for the house.
The dimensions are 52″ high and 106″ long.  We created our glass work on 1/4″ tile backerboard panels cut to fit the space.
Pricing depends upon the complexity of design and size of the glass artwork. WE DO NOT GIVE PRICE QUOTES BY EMAIL.  For pricing please fill out the contact us  form.   Please call our design coordinator Saundra at 704-488-5800 to discuss your project ideas, design, colors, general pricing, etc.