Martini Fest Fused Glass Panel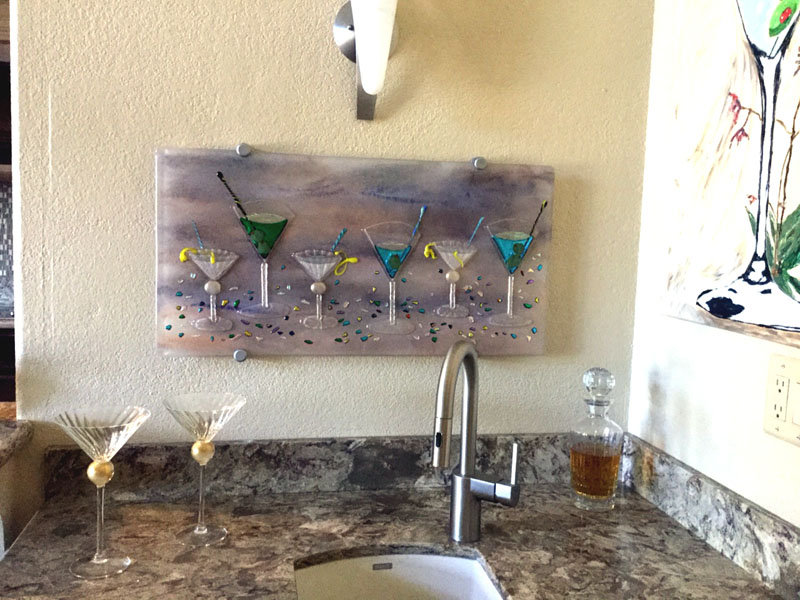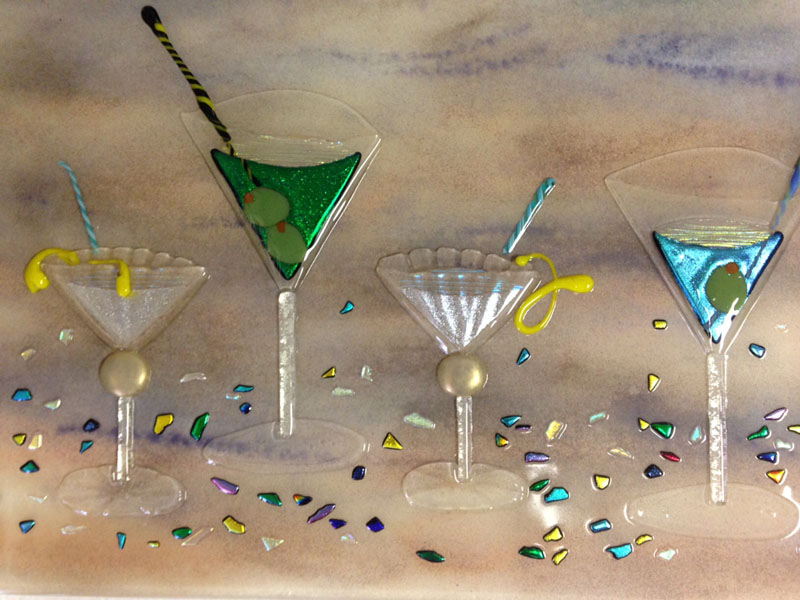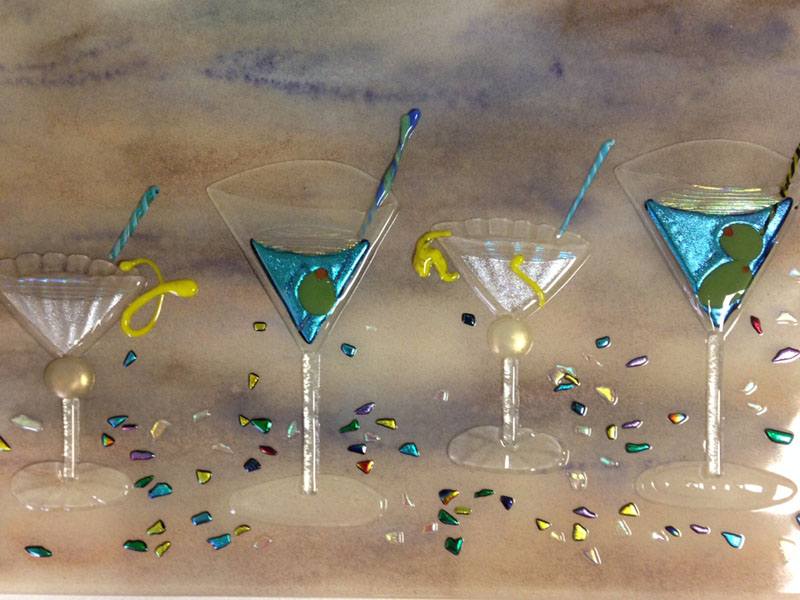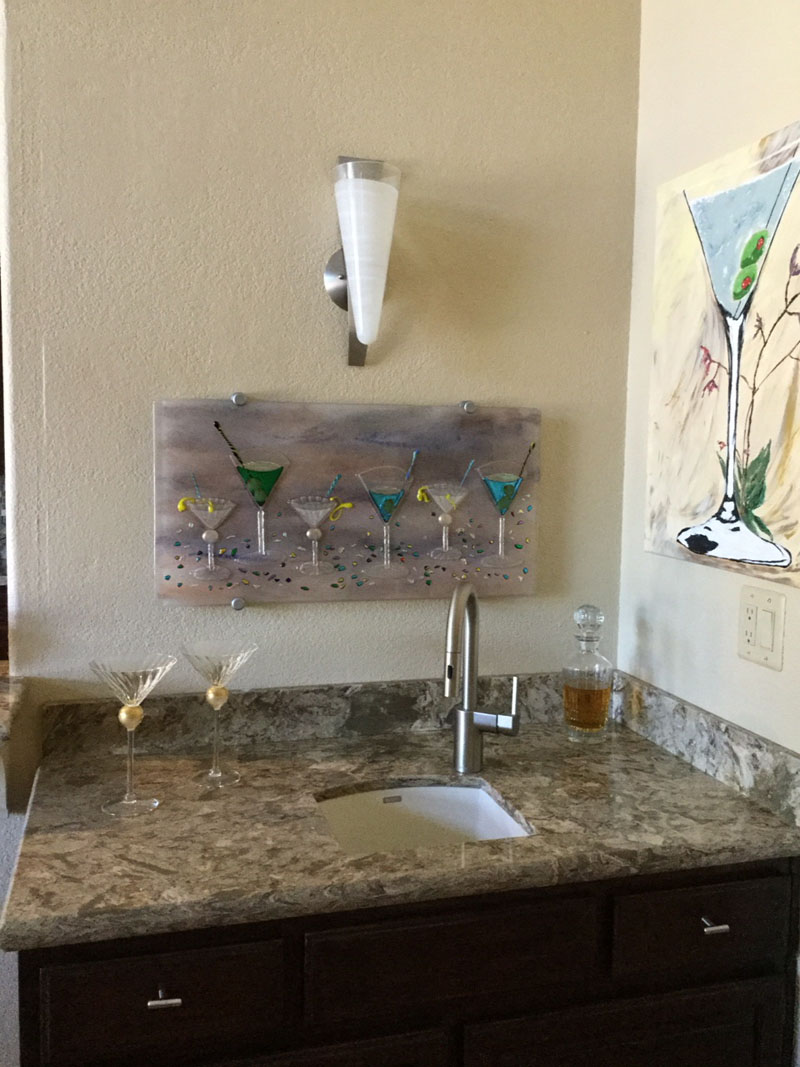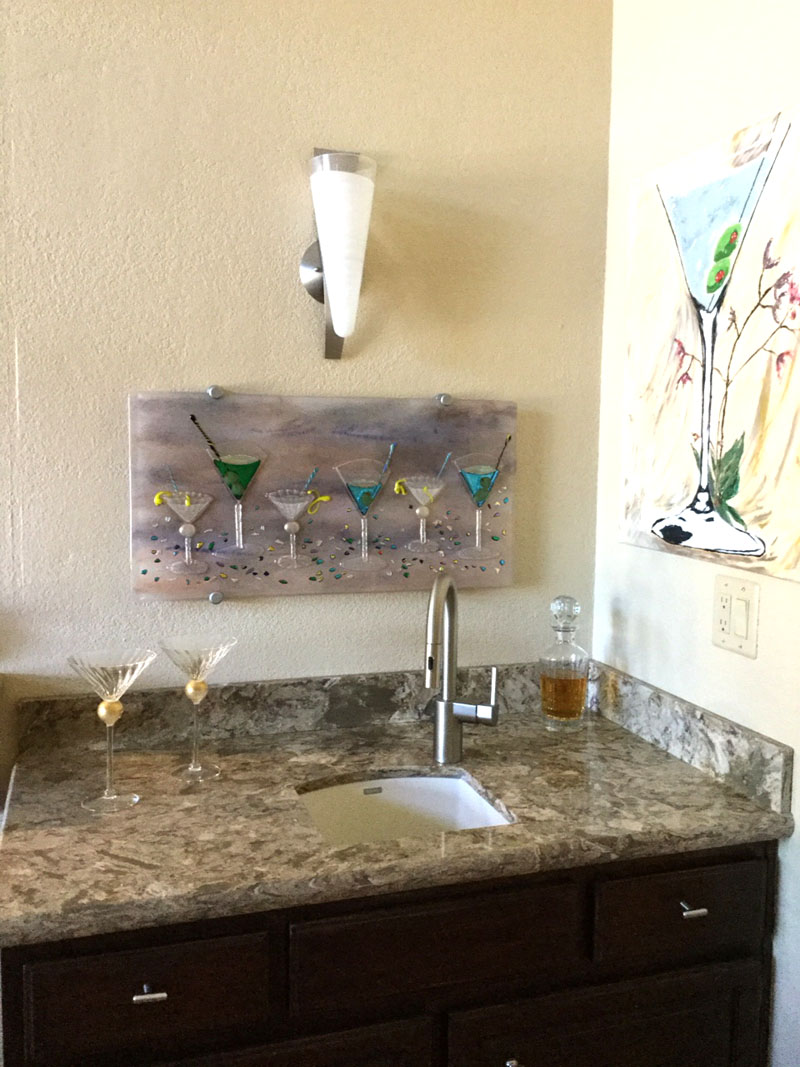 We had a lot of fun creating this custom fused glass art mural for our client in California.  We worked from photos provided by our client of the wet bar area where the panel would be located and showing their existing martini glasses and martini painting.
The mural is 16″ tall x 30″ wide and mounted to the wall using edge mounted stand-offs.  We incorporated some special dichroic glass into the martinis for shimmer.  The coloring looks changes with different angles of light and viewing.
Pricing depends upon the complexity of design and size of the glass artwork. WE DO NOT GIVE PRICE QUOTES BY EMAIL.  For pricing please fill out the contact us  form.   Please call our design coordinator Saundra at 704-488-5800 to discuss your project ideas, design, colors, general pricing, etc.