Kitchen Backsplash – Fused Glass Abstract Trees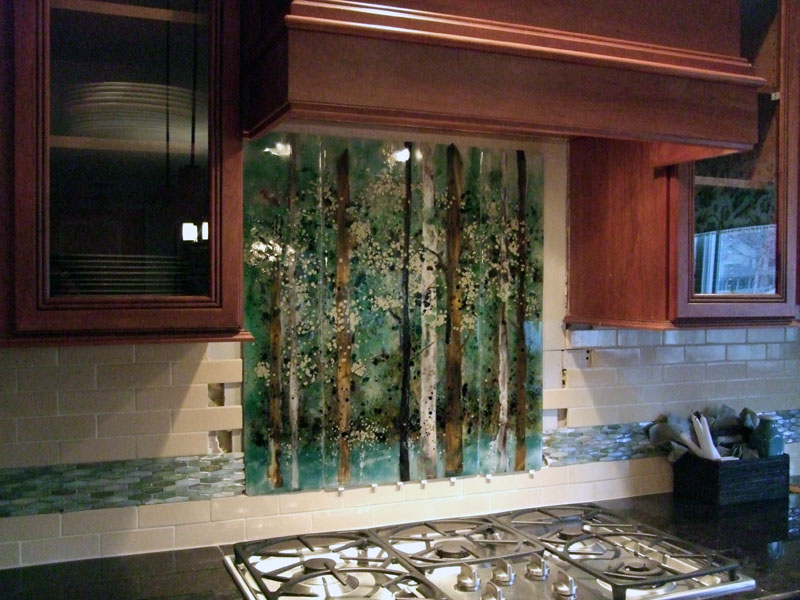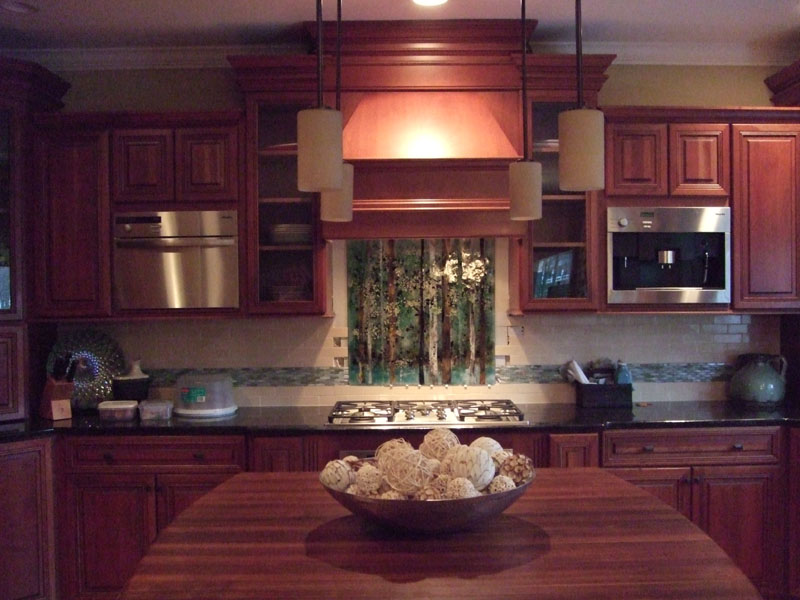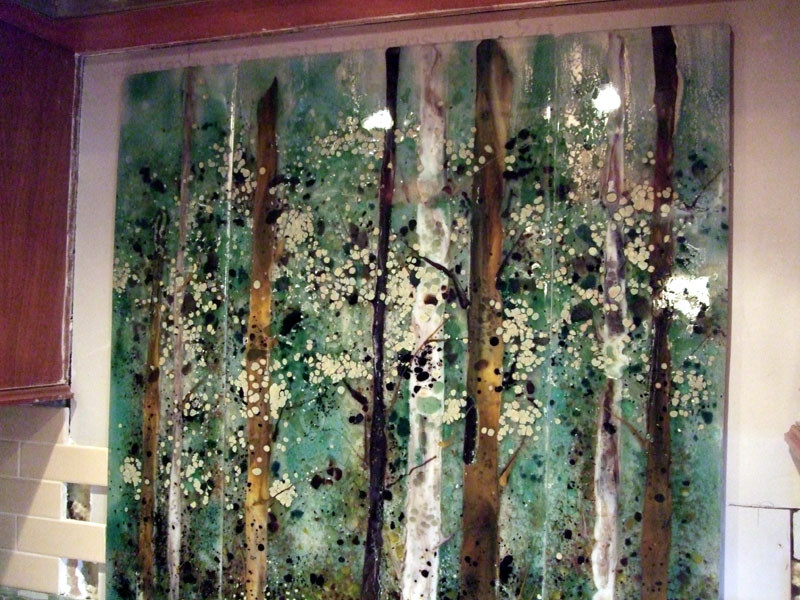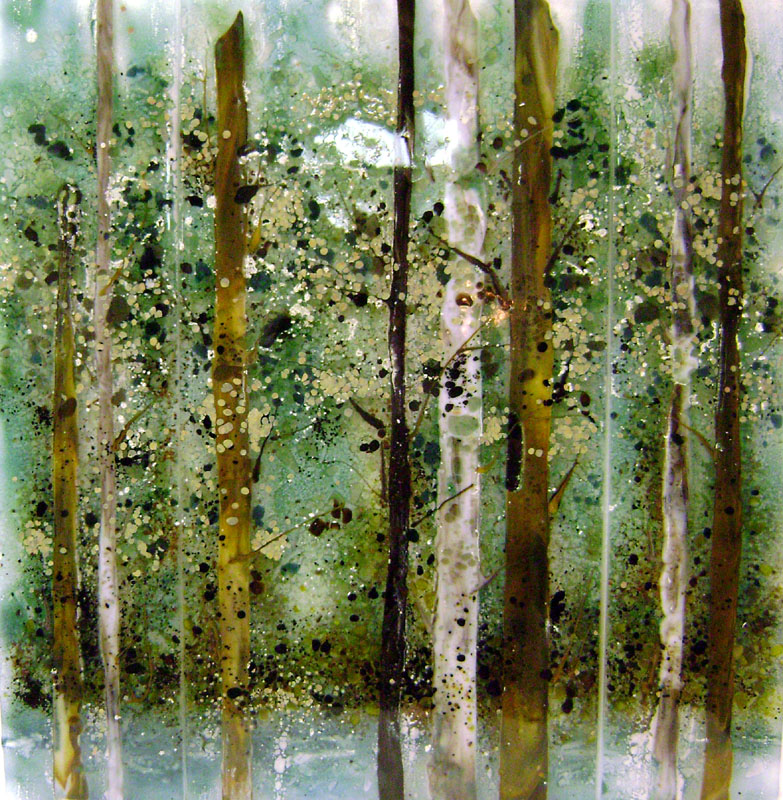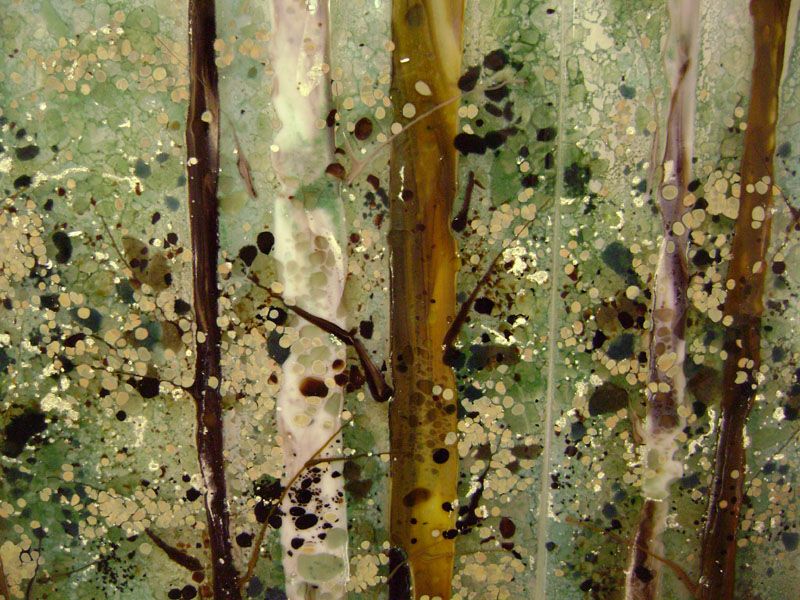 We created this custom fused glass backsplash for our client in Cornelius, North Carolina featuring native birch trees.  It is comprised of three fused glass panels making up a mural with dimensions 30″ wide and 31″ tall.  We full fused the panels so they are flat and therefore easy to clean.  Even though the panels are only 1/4″ thick they reflect depth as you can look through the glass to the "backbuttered" white thinset used to adhere them to the wall.
Pricing depends upon the complexity of design and size of the glass artwork. WE DO NOT GIVE PRICE QUOTES BY EMAIL.  For pricing please fill out the contact us  form.   Please call our design coordinator Saundra at 704-488-5800 to discuss your project ideas, design, colors, general pricing, etc.