Horse & Rider Mural in Fused and Mosaic Glass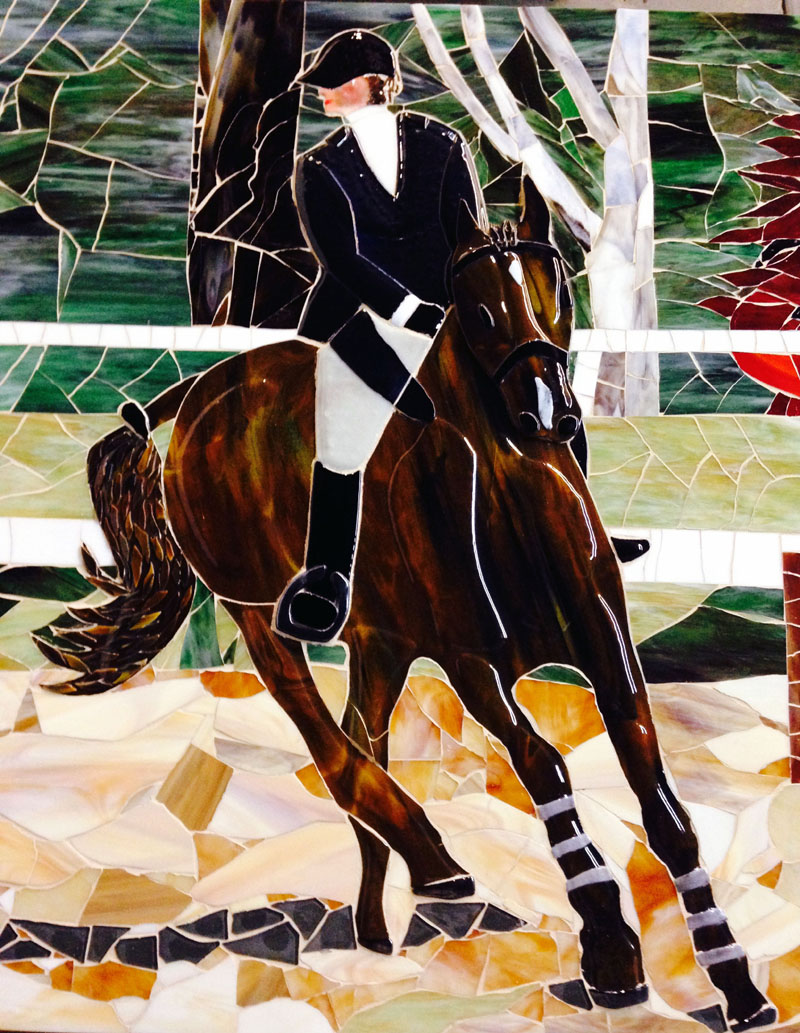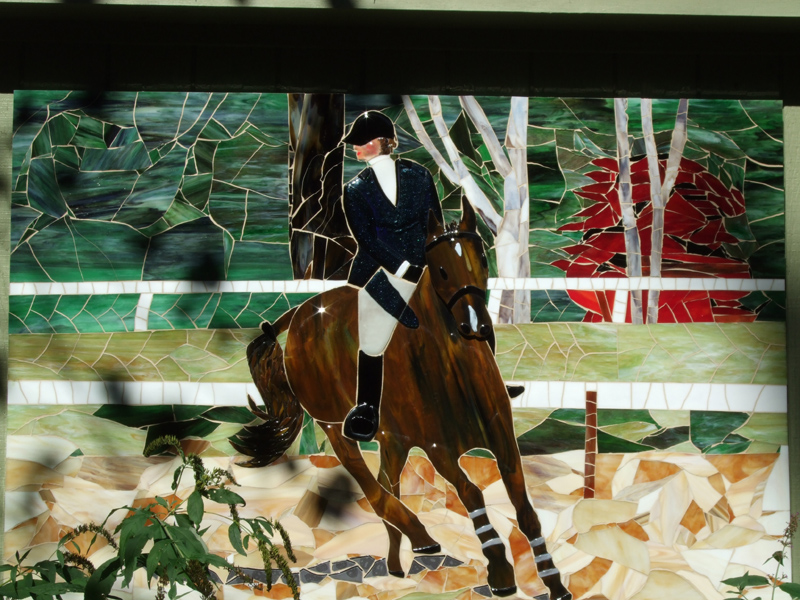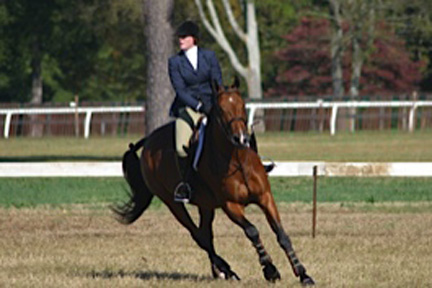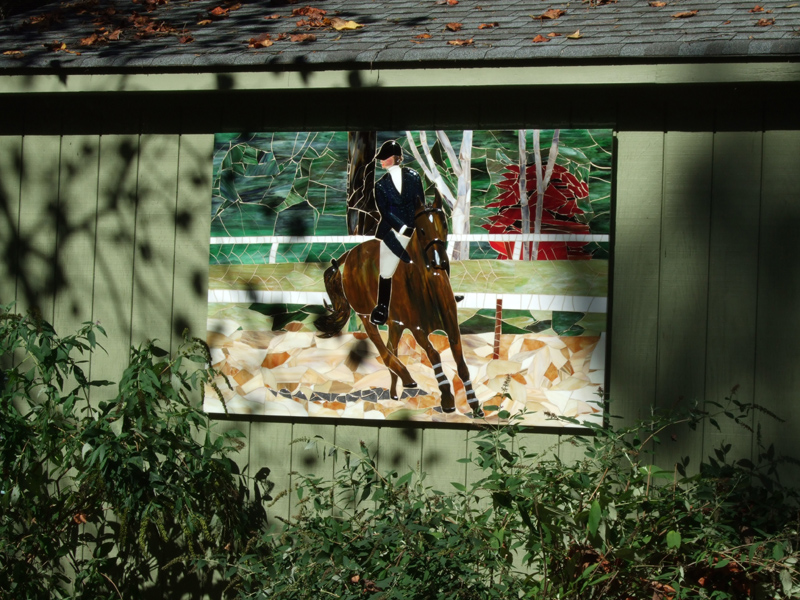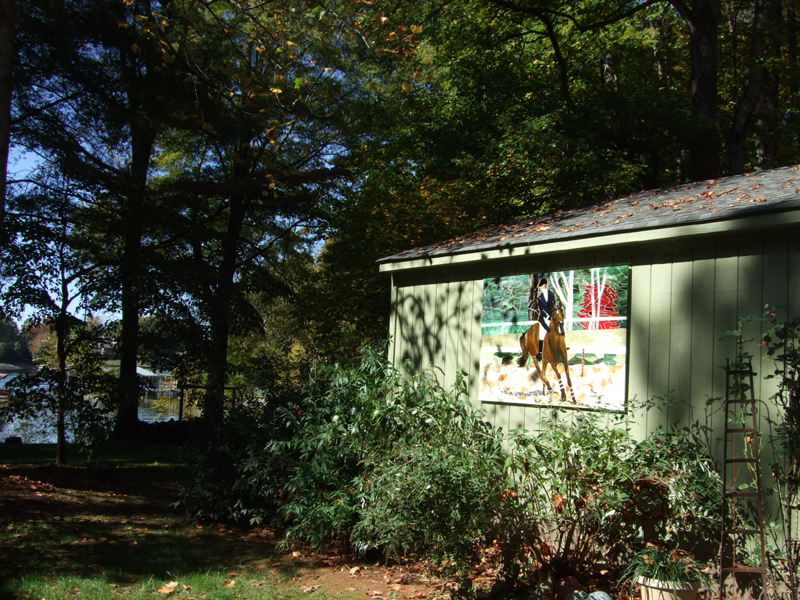 We created this second "horse and rider" glass mural for our client in Mooresville, North Carolina.  This mural features his other daughter riding her horse.  The mural inspiration was a photo provided by our client (see photos).  The mural is 4″ tall and 6″ wide.  Since the mural is installed in an outdoor environment we used special substrates and adhesives.  We used a french cleat system to mount the mural to the side of a building.
The horse and rider are all in fused glass and we built up several layers of glass to achieve the three dimensional effect.  We surrounded the feature attraction with irregular shaped hand cut mosaic tiles.  We even tiled the outside edges of the mural to give it a more professional look.
Pricing depends upon the complexity of design and size of the glass artwork. WE DO NOT GIVE PRICE QUOTES BY EMAIL.  For pricing please fill out the contact us  form.   Please call our design coordinator Saundra at 704-488-5800 to discuss your project ideas, design, colors, general pricing, etc.