Glass Van Gogh Murals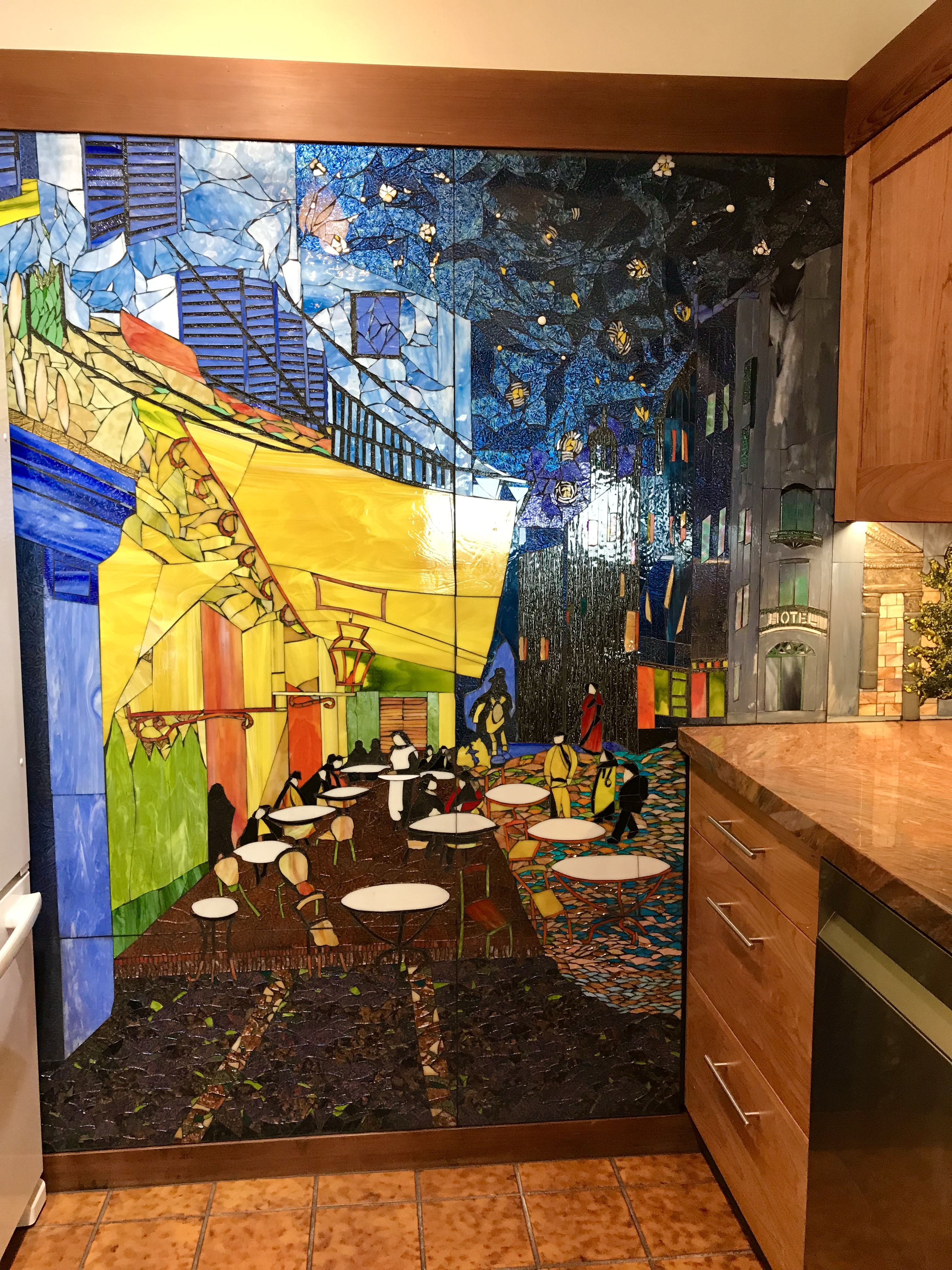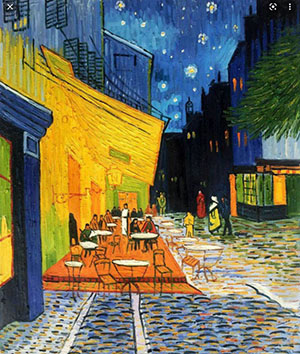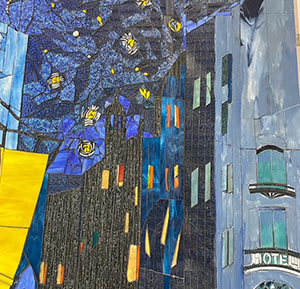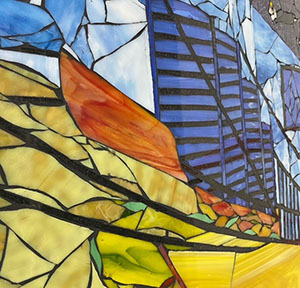 We created this very unique Van Gogh Cafe Terrace mural in hand-cut glass for our client's kitchen in Monterey, CA. This scene is very special to our wonderful clients as they actually visited the site of the painting and stayed at the Hotel depicted in our mural. We did our glass work on 1/4″ tile backerboard and the mural is comprised of six (6) panels which were adhered to the wall. We crated up the panels at our design center in North Carolina and shipped them by freight carrier to Monterey, CA. We also created a kitchen backsplash in mosaic glass of Van Gogh's Starry Night scene. A truly unique project and we enjoyed every minute of the creative process.
Pricing depends upon the complexity of design and size of the glass artwork. WE DO NOT GIVE PRICE QUOTES BY EMAIL.  For pricing please fill out the contact us  form.   Please call our design coordinator Saundra at 704-488-5800 to discuss your project ideas, design, colors, general pricing, etc.