Glass Tuscan Mural for Kitchen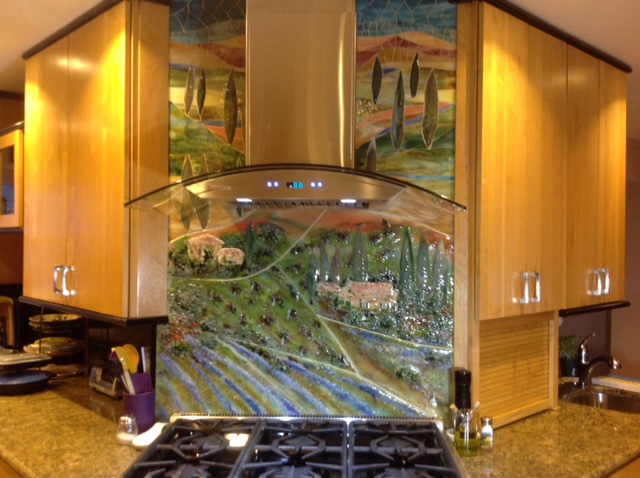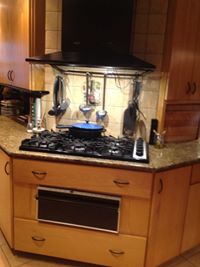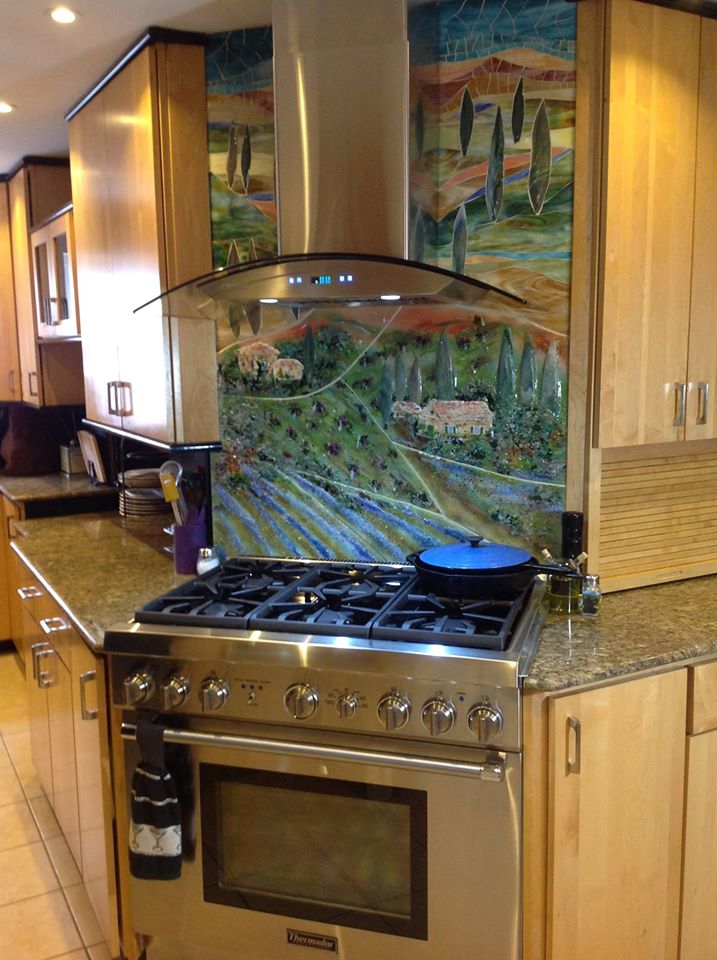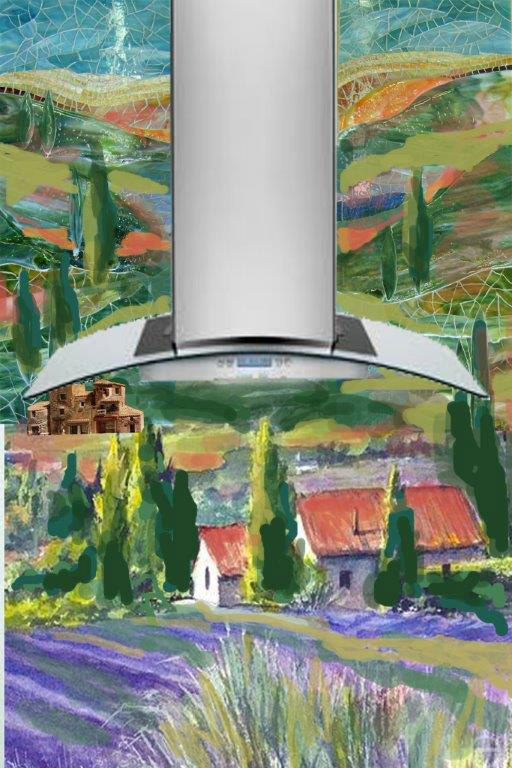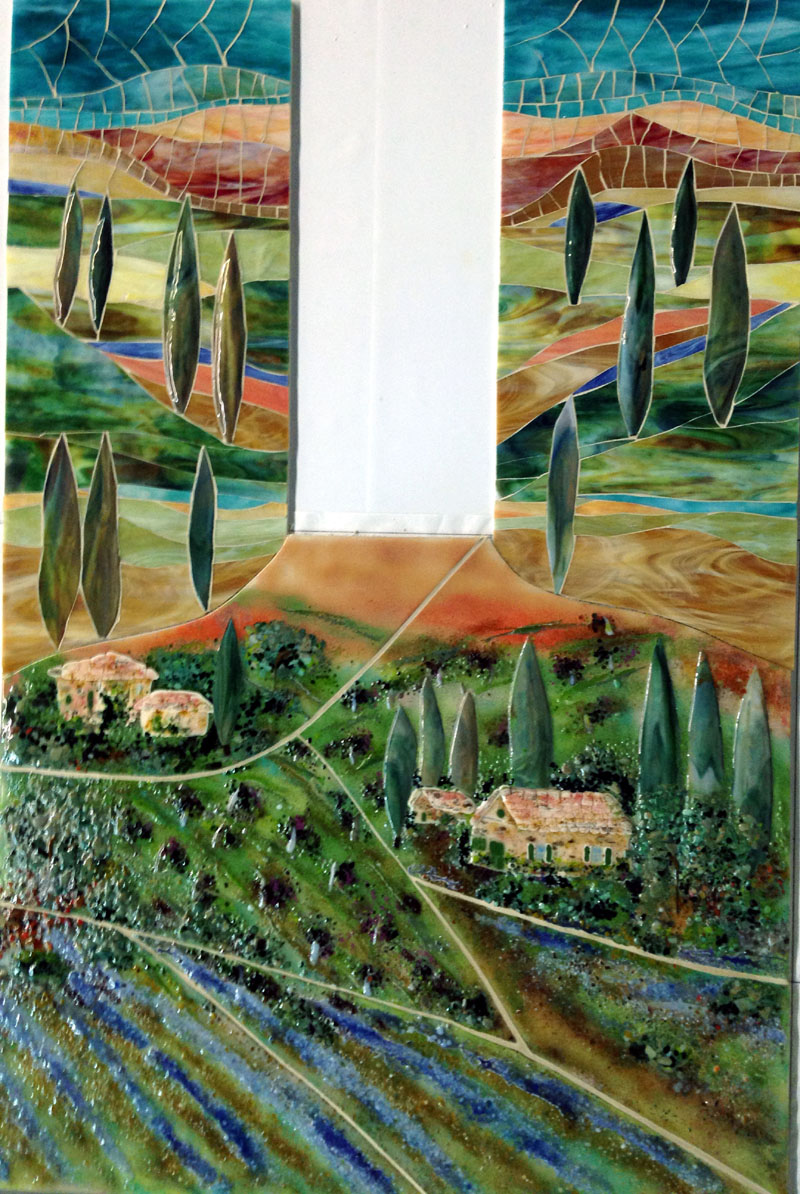 We created this unique kitchen backsplash mural for our client in Pennsylvania.  The theme is the Italian countryside featuring local buildings, cyprus trees, fields of lavender and grape vines.  The dimensions are approximately 40″ wide and 60″ tall.  We created it in three sections for easy shipment and installation.  We began with an artist rendering prepared by Saundra and then set out to replicate the drawing in fused glass.  We retained some texture in the fusing process but also kept the work on the smooth side to facilitate cleaning.  Our client is a wonderful cook and plans to use the stove quite a bit.
Pricing depends upon the complexity of design and size of the glass artwork. WE DO NOT GIVE PRICE QUOTES BY EMAIL.  For pricing please fill out the contact us  form.   Please call our design coordinator Saundra at 704-488-5800 to discuss your project ideas, design, colors, general pricing, etc.