Glass Mural (Charleston Scene)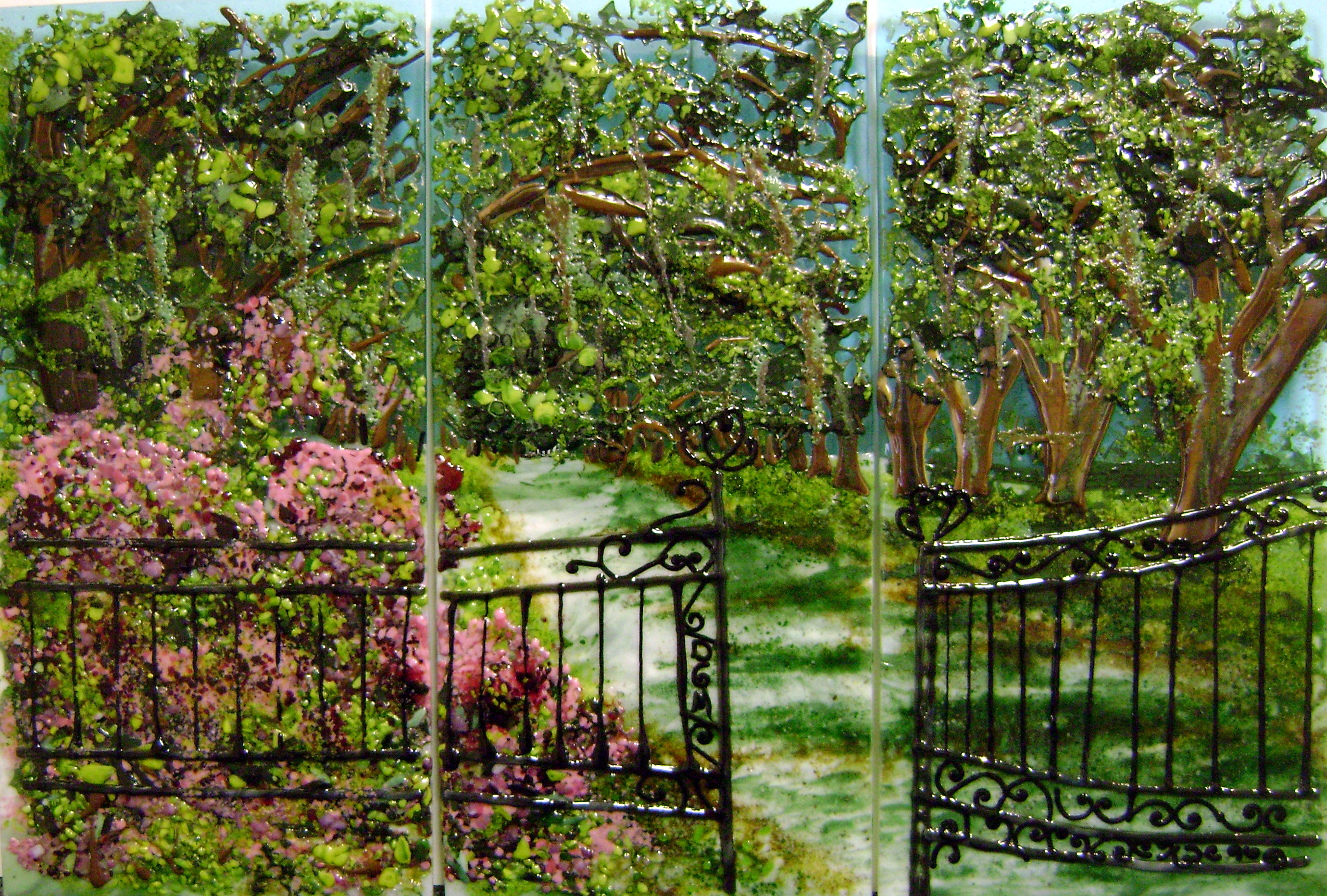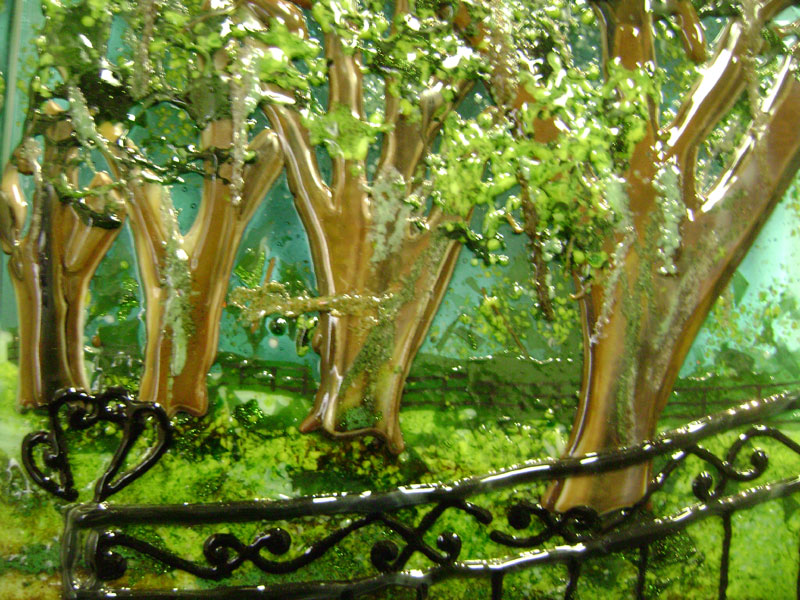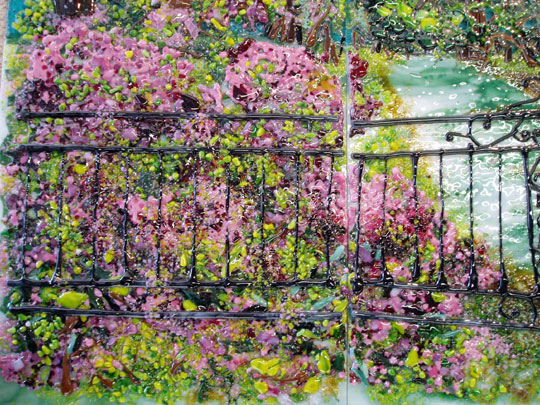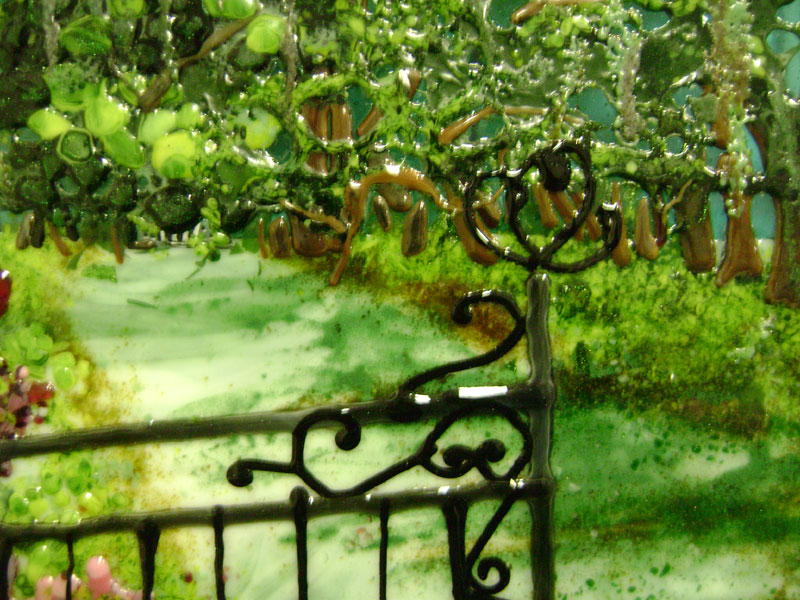 Fused glass wall art of a Charleston, SC scene comprised of three panels.  Another glass creation that looks like a painting and yet is 100% glass. Note the detail, particularly displayed in the wrought iron fencing with its curling and the DGM initials.  It will be mounted using back mounted stand-offs such that when bracketed to the wall there will be no hardware showing and the panels will appear to be floating about 1″ away from the wall.
24″ x 36″
Installed in Charlotte, NC
Pricing depends upon the complexity of design and size of the glass artwork. WE DO NOT GIVE PRICE QUOTES BY EMAIL.  For pricing please fill out the contact us  form.   Please call our design coordinator Saundra at 704-488-5800 to discuss your project ideas, design, colors, general pricing, etc.