Glass Mosaic Floral Mural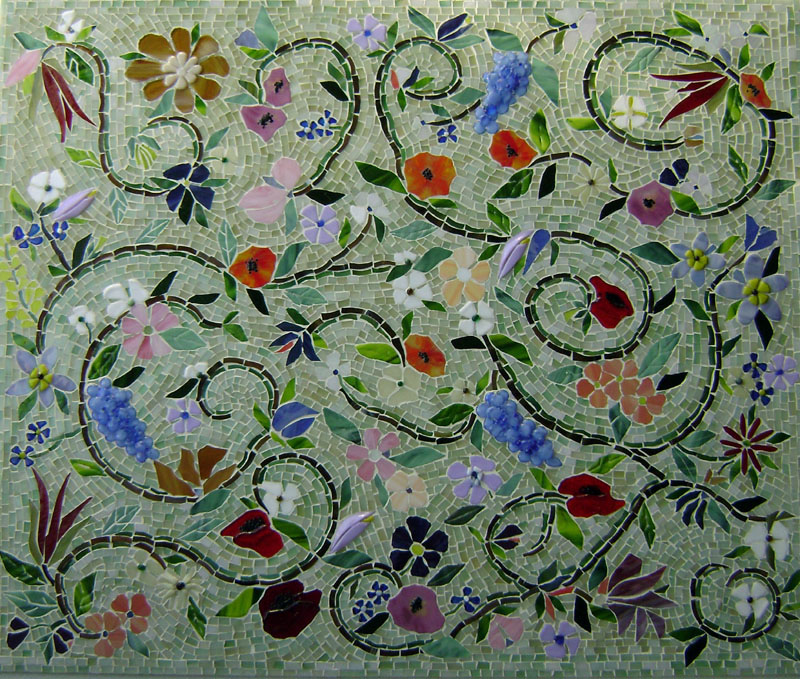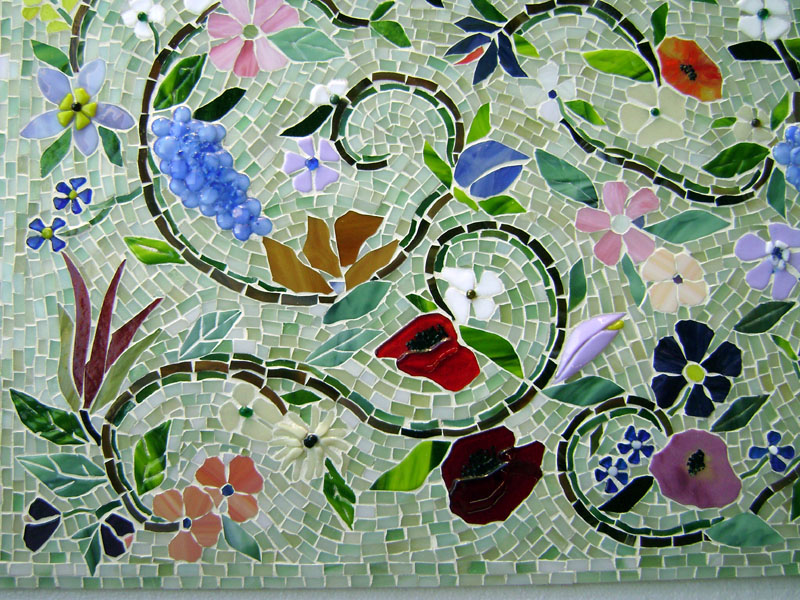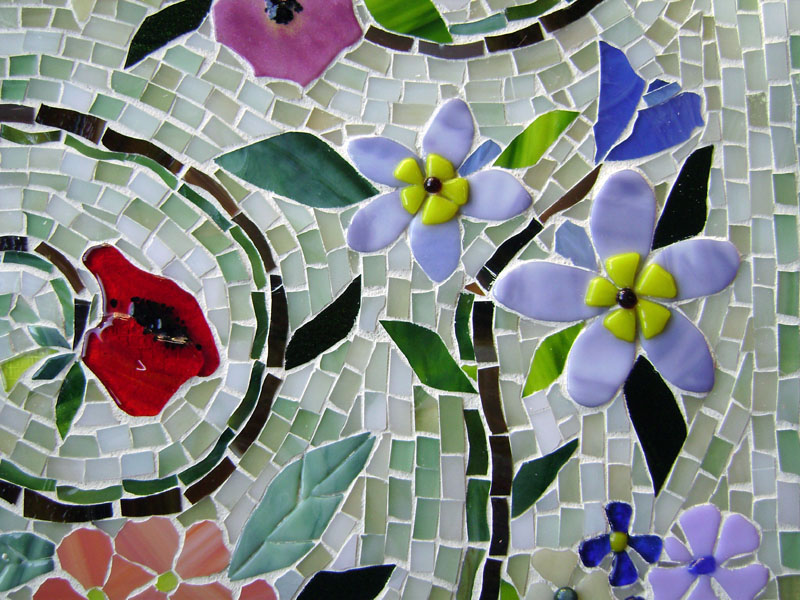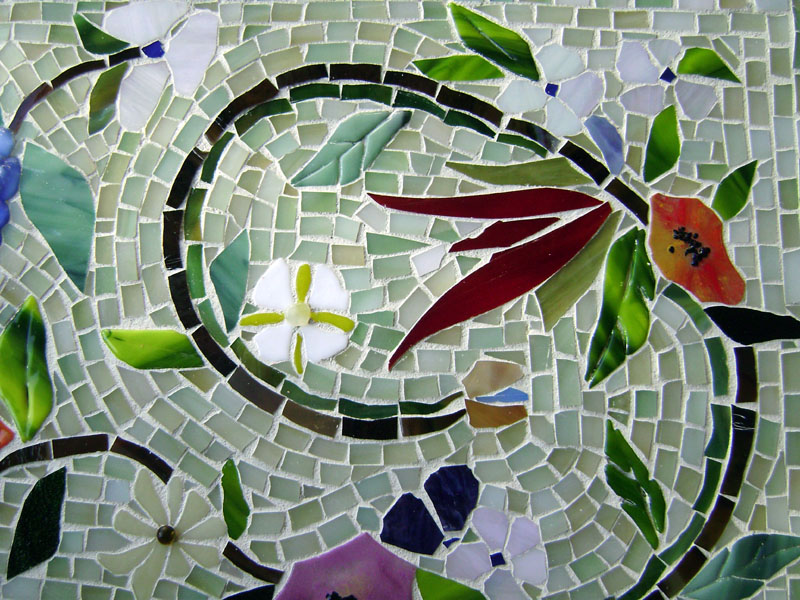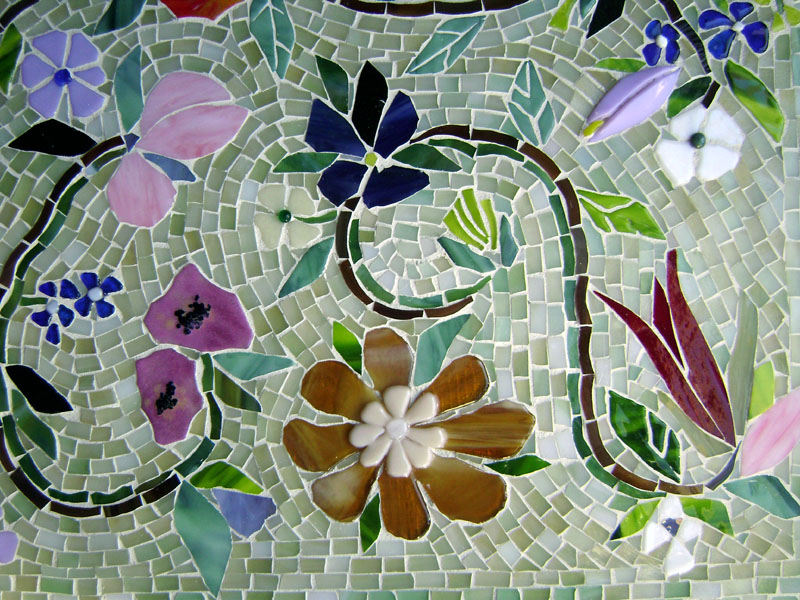 We created this hand-crafted mosaic floral mural and matching border panels for our client in Coral Springs, Florida.  The mural is 33″ tall and 40″ wide.  The border is 6″ tall and 48″ wide.  Each tiny glass tile his cut using hand tools and then initially adhered to fiberglass mesh.  The next step was to adhere the entire mesh work to tile backerboard using white thinset.  We pre-grouted and sealed the entire mural and border panels at our design center to facilitate installation.  We included some dimensional fused glass components into the mural.
Pricing depends upon the complexity of design and size of the glass artwork. WE DO NOT GIVE PRICE QUOTES BY EMAIL.  For pricing please fill out the contact us  form.   Please call our design coordinator Saundra at 704-488-5800 to discuss your project ideas, design, colors, general pricing, etc.