Glass Mosaic Apple Tree Mural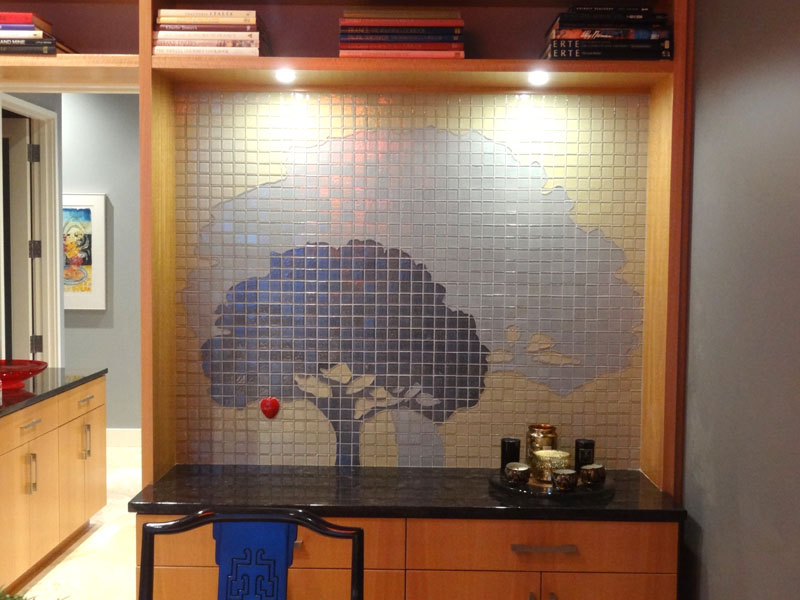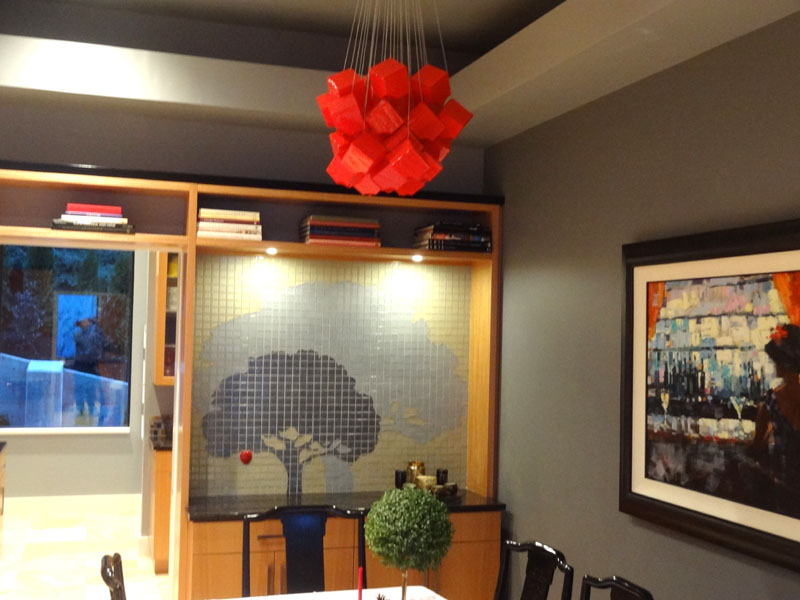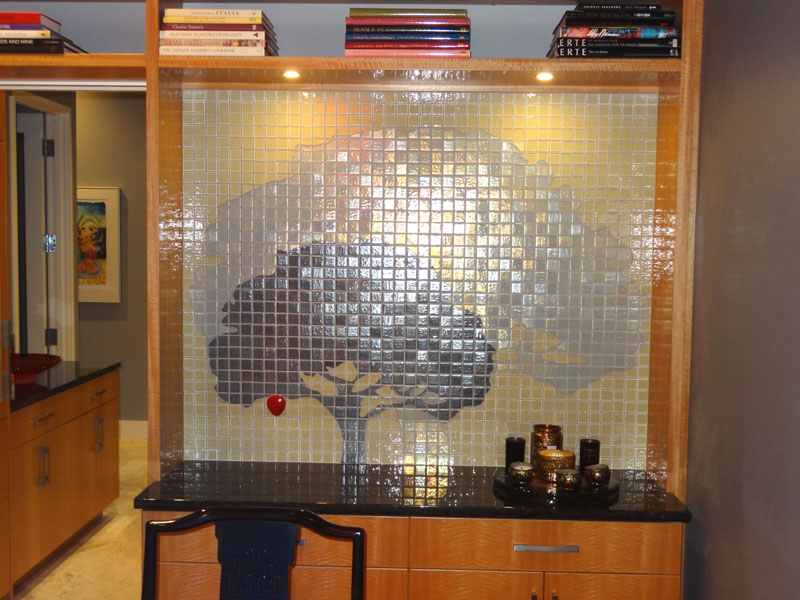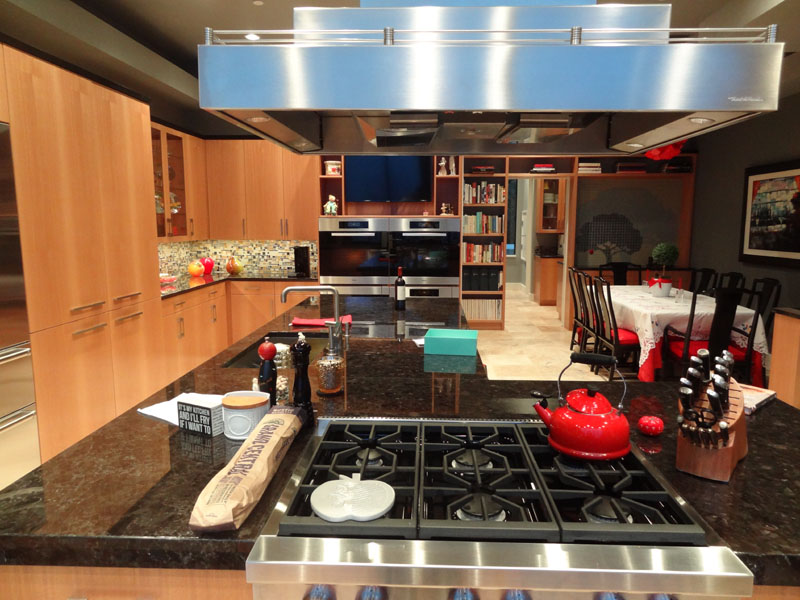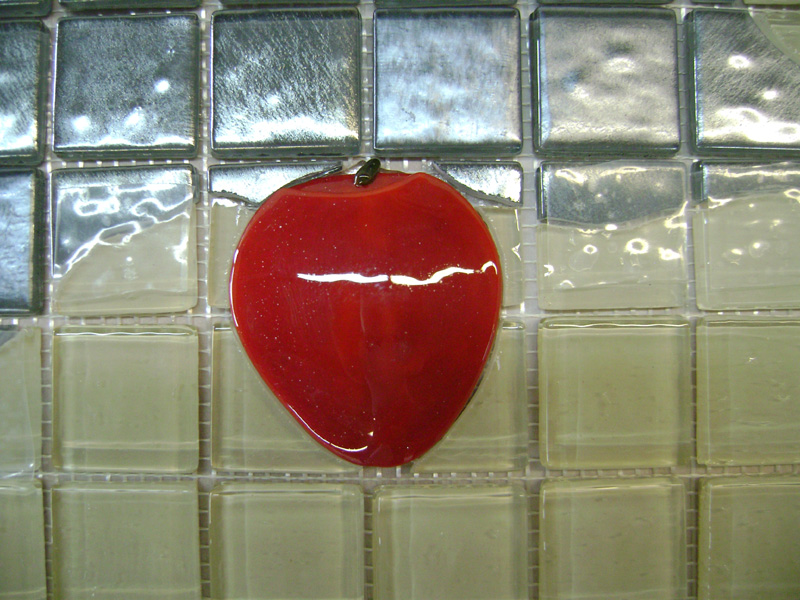 We created this very custom mosaic mural for our client in Portland, Oregon.  The mural is 5′ wide and 4′ tall and is comprised of over 1,300 hand made glass tiles.  The theme is an apple tree.  Our client actually had seen a similar design in a kitchen shop during a trip to Paris and this explains our title Paris Apple Tree.  Further, our client has a relative in the apple business and asked if we could add a red apple (not in the original design).  Of course we said yes and, for added interest, we made the apple out of fused glass and rounded it by building up layers of glass.  Some of the glass coloring  has a coating of either silver or gold iridescence for added sparkle.
Since the mural was traveling across country we adhered our mosaic work on mesh and broke up the mural into 12″ x 12″sections, labeling each as to its position in the mural.
The coloring inspiration came from the mosaic tiles our client had picked out for the kitchen backsplash.
Everyone is thrilled with the result.
Pricing depends upon the complexity of design and size of the glass artwork. WE DO NOT GIVE PRICE QUOTES BY EMAIL.  For pricing please fill out the contact us  form.   Please call our design coordinator Saundra at 704-488-5800 to discuss your project ideas, design, colors, general pricing, etc.