Fused Glass Wave Mural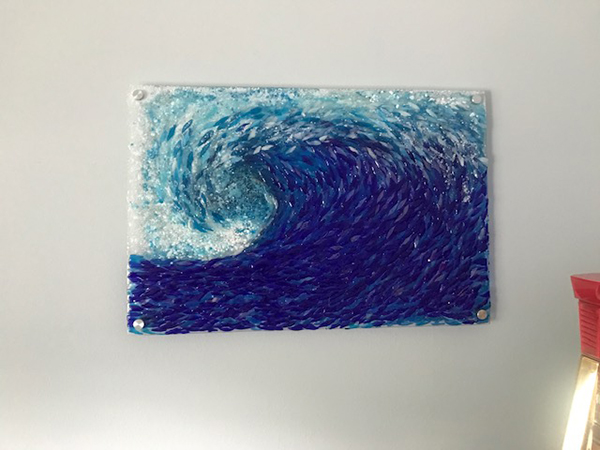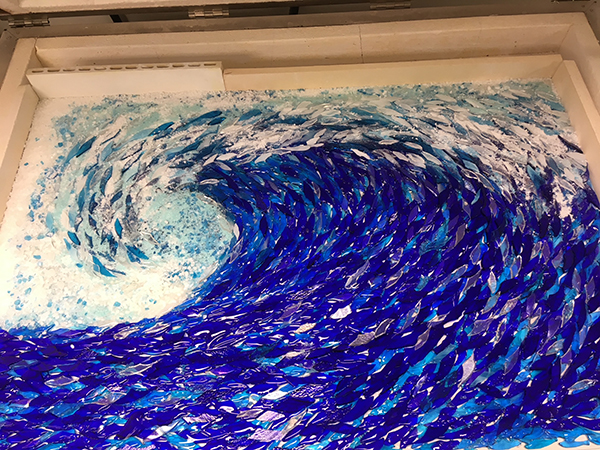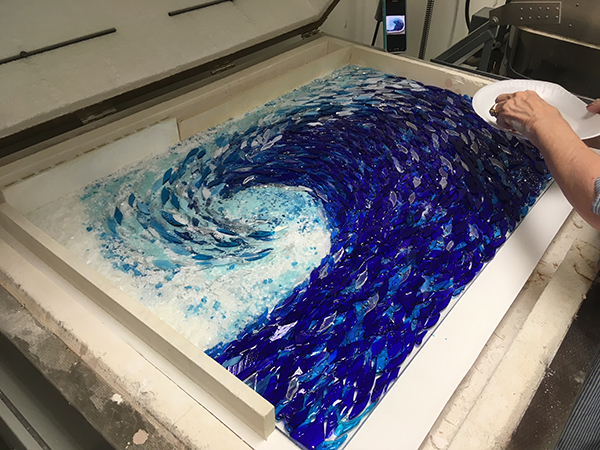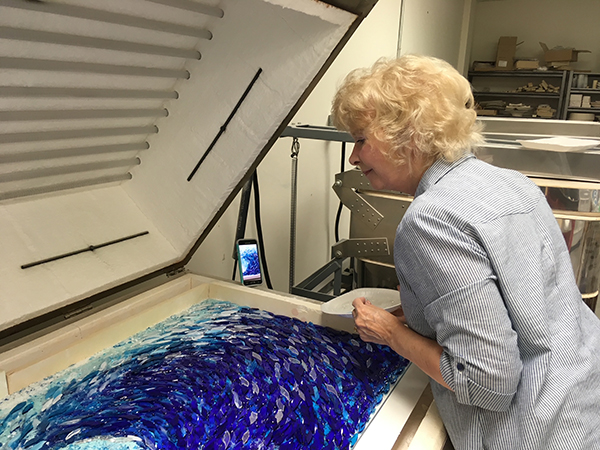 Our client in Delaware has several of our glass creations already in her home. She commissioned us to create a wall mural of a wave for her living room. We cobbled together thousands of hand-cut shapes of glass in colors of shades of blues and whites which Saundra artistically arranged in the shape of a crashing wave. The mural was fired in our large kiln as a single panel and mounted to our client's wall using stand-offs.
Pricing depends upon the complexity of design and size of the glass artwork. WE DO NOT GIVE PRICE QUOTES BY EMAIL.  For pricing please fill out the contact us  form.   Please call our design coordinator Saundra at 704-488-5800 to discuss your project ideas, design, colors, general pricing, etc.