Fused Glass Wall Art – Great Blue Heron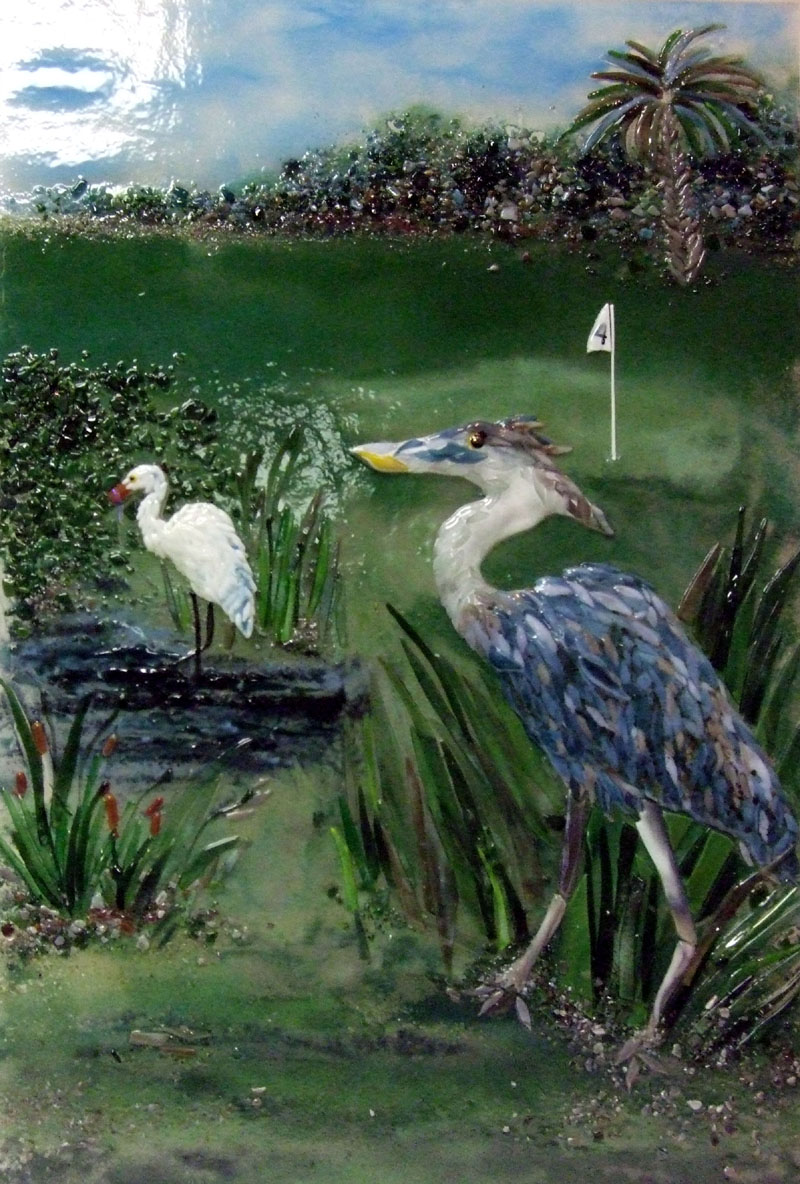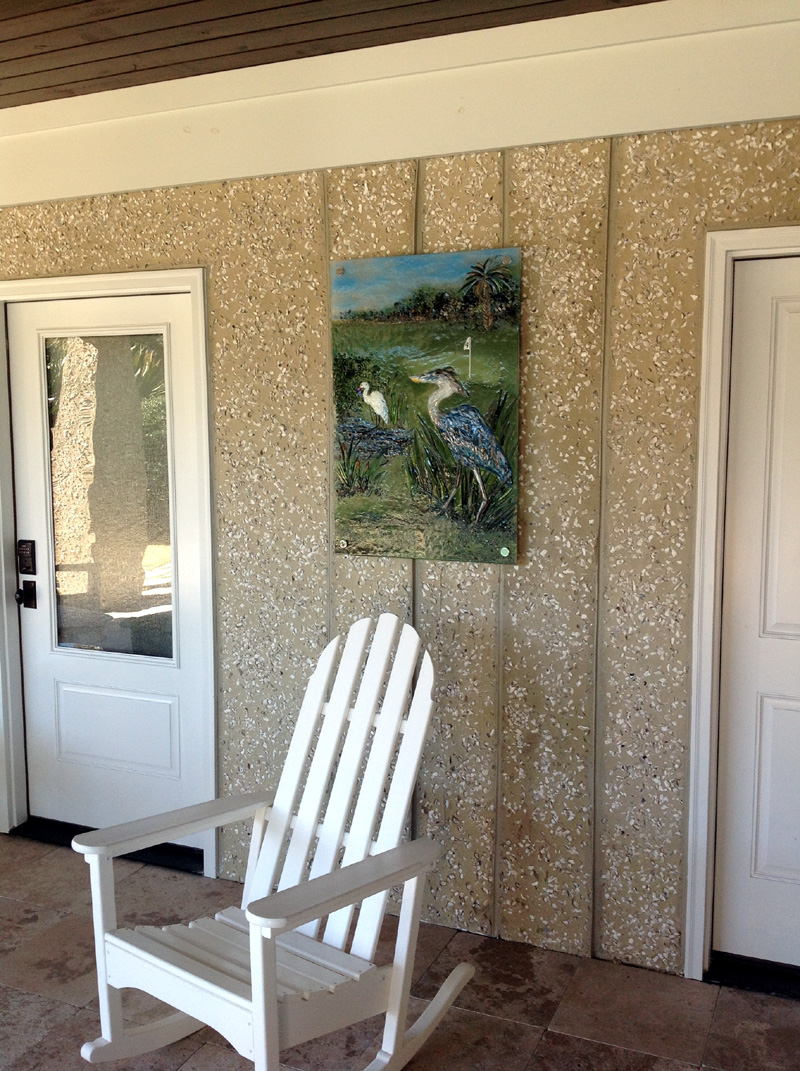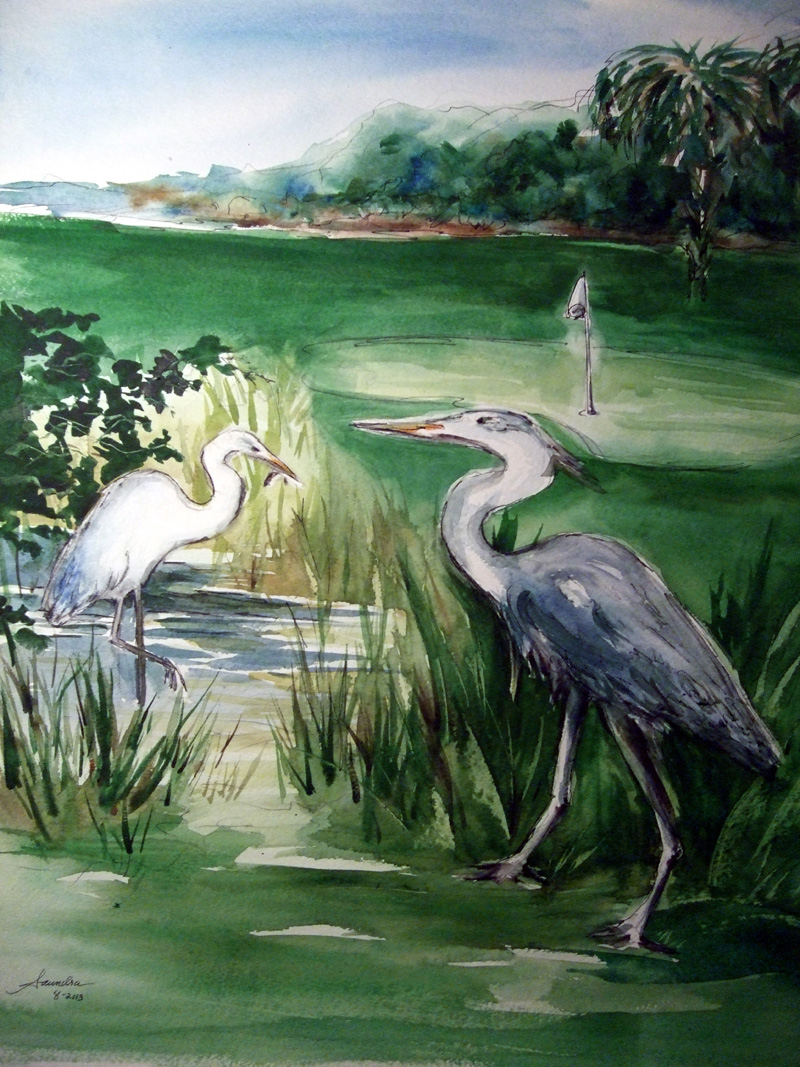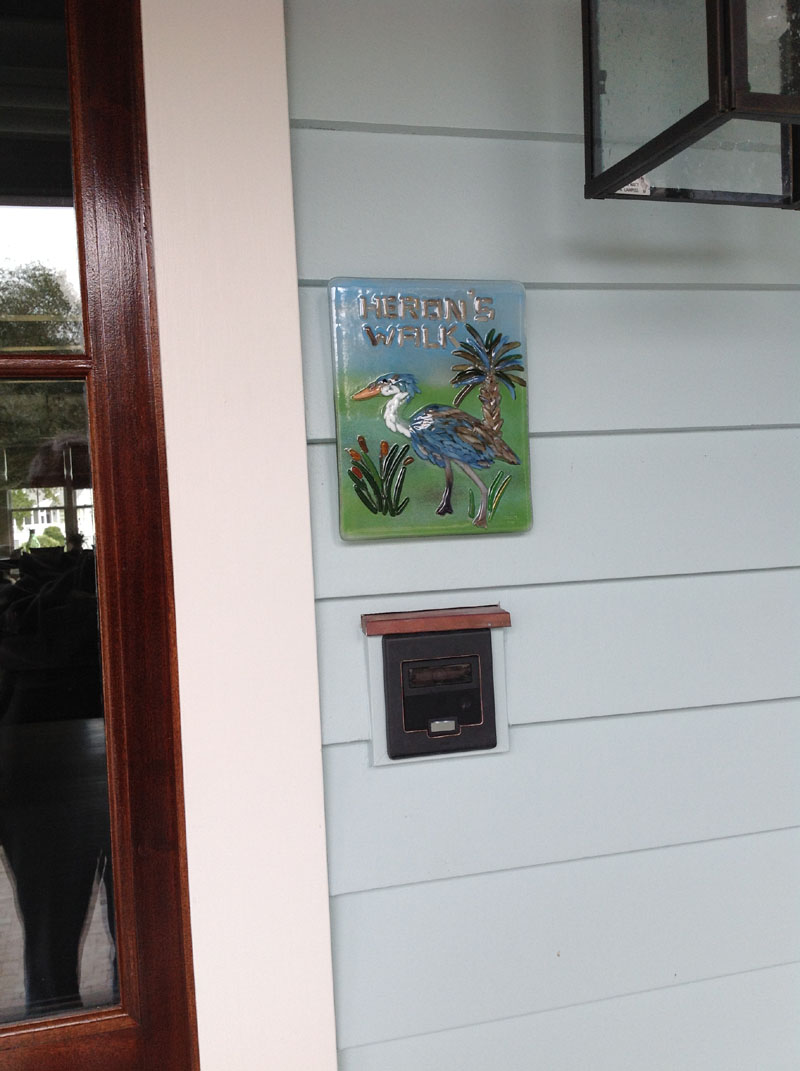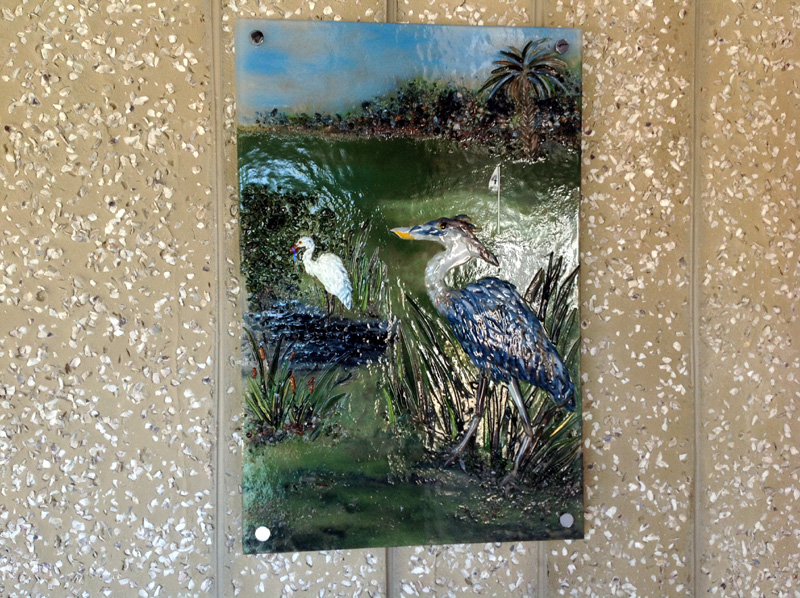 We were commissioned by our client's in Wild Dunes, South Carolina to create a glass art piece for their outdoor patio area which overlooks a golf green and marsh.  Our clients enjoyed the continuous parade of blue heron's walking across the golf hole to the adjacent marsh.  Hence they adopted the home slogan of "Heron's Walk".  We met with our clients to talk about their vision and then Saundra went to work creating a watercolor rendering which soon served as the template for the glass art work.  The 2′ x 3′ mural is 100 percent fused glass.  Many of the design features (e.g. great blue heron, egret, palm tree, etc.) are multiple layers of glass to give the art piece a true three dimensional look.  For added interest we used a sliver of dichroic glass in the egret's mouth.
The art work is installed using through mounted stand-offs at the four corners.  Since the art work is not tempered glass we applied a coating of Flex Tec anti-shatterproof resin to the back of the panel.
We also created an 8″ x 10″ wall plaque to hang by the front door and welcoming visitors to "Heron's Walk".
Pricing depends upon the complexity of design and size of the glass artwork. WE DO NOT GIVE PRICE QUOTES BY EMAIL.  For pricing please fill out the contact us  form.   Please call our design coordinator Saundra at 704-488-5800 to discuss your project ideas, design, colors, general pricing, etc.