Fused Glass Murals – Pacific Coast Underwater Scenes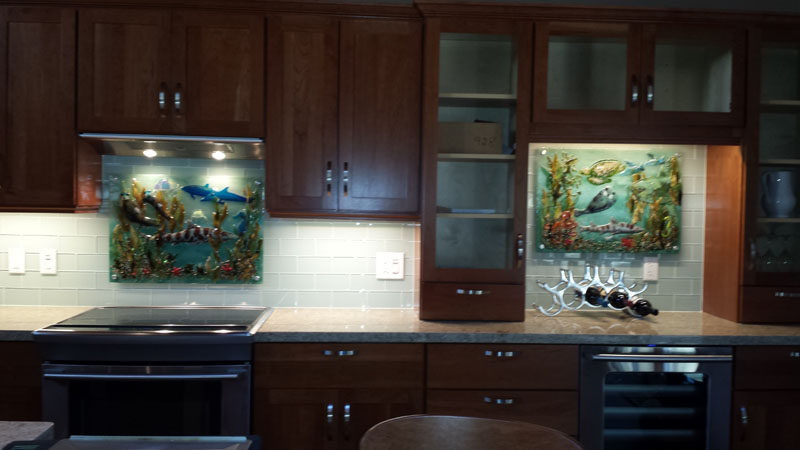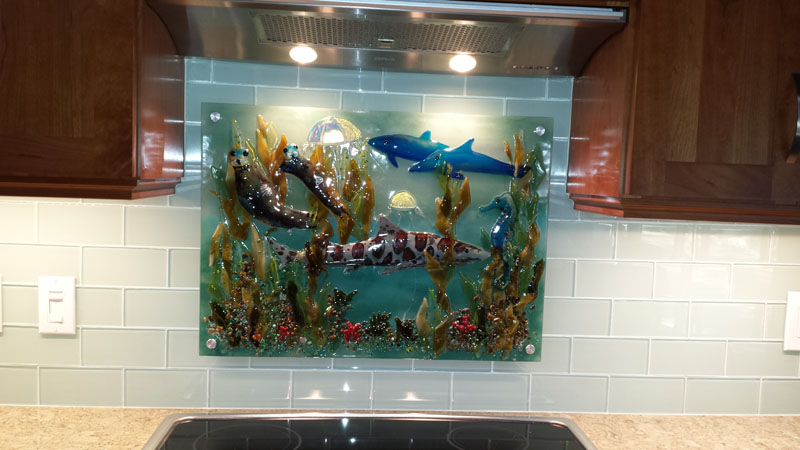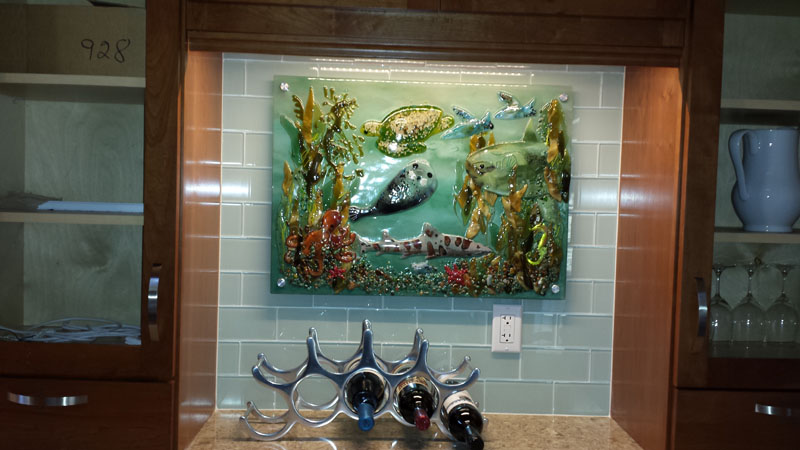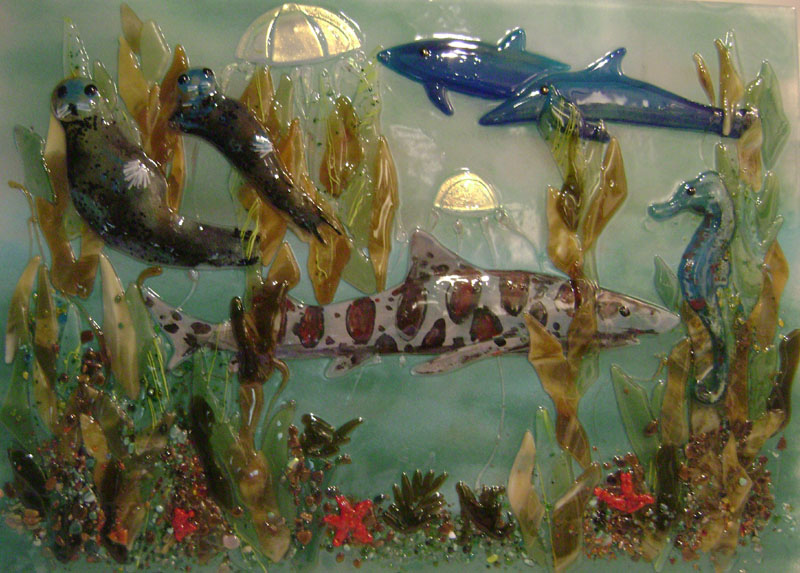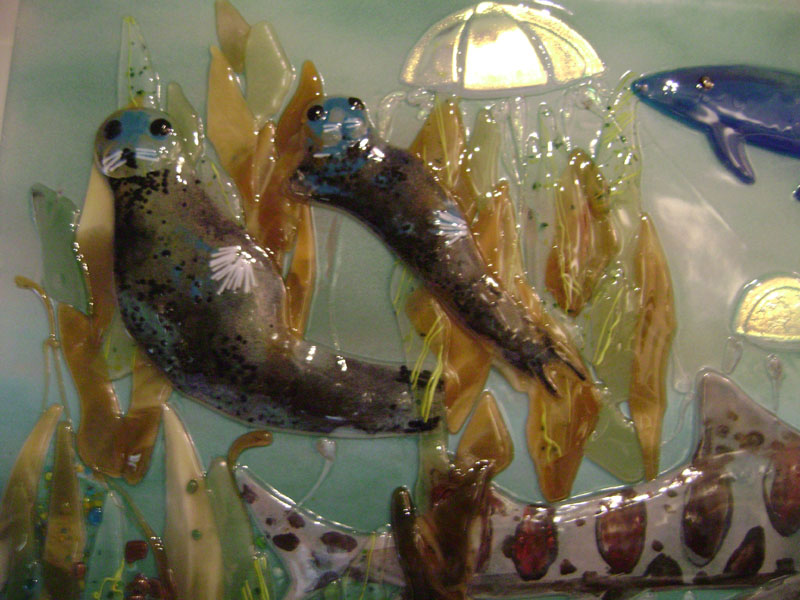 We had a lot of fun creating these two fused glass murals featuring Pacific coast sea life including – playful otters, sea horses, leopard sharks, dolphins, dichroic jelly fish, sea turtles, leafy sea dragon, et al.  Each mural is 19″ x 27″ and attached to our client's kitchen backsplash using stand-off hardware.  Our client is located in California and was very active working with Saundra on coming up with just the right coloring and composition for the two murals.
Pricing depends upon the complexity of design and size of the glass artwork. WE DO NOT GIVE PRICE QUOTES BY EMAIL.  For pricing please fill out the contact us  form.   Please call our design coordinator Saundra at 704-488-5800 to discuss your project ideas, design, colors, general pricing, etc.