Fused Glass Mural (Pacific Coast)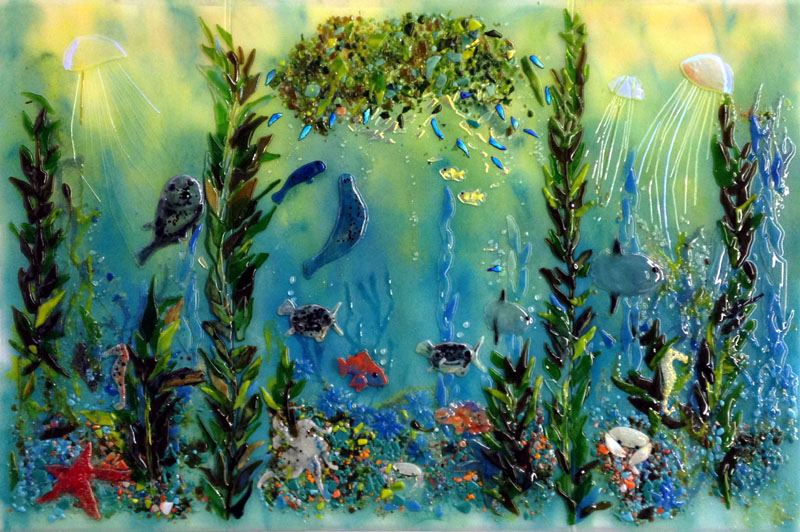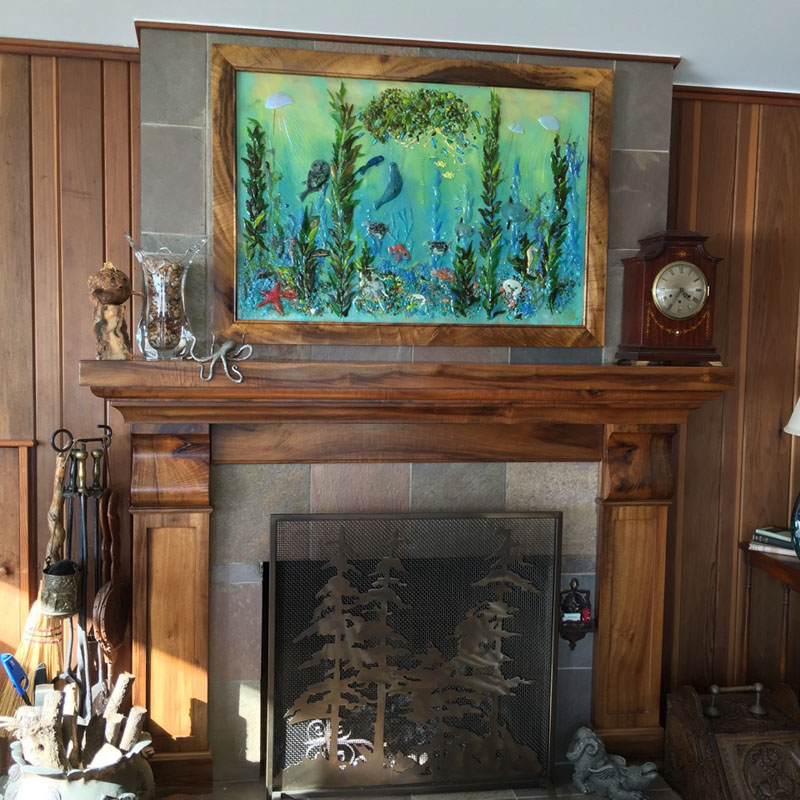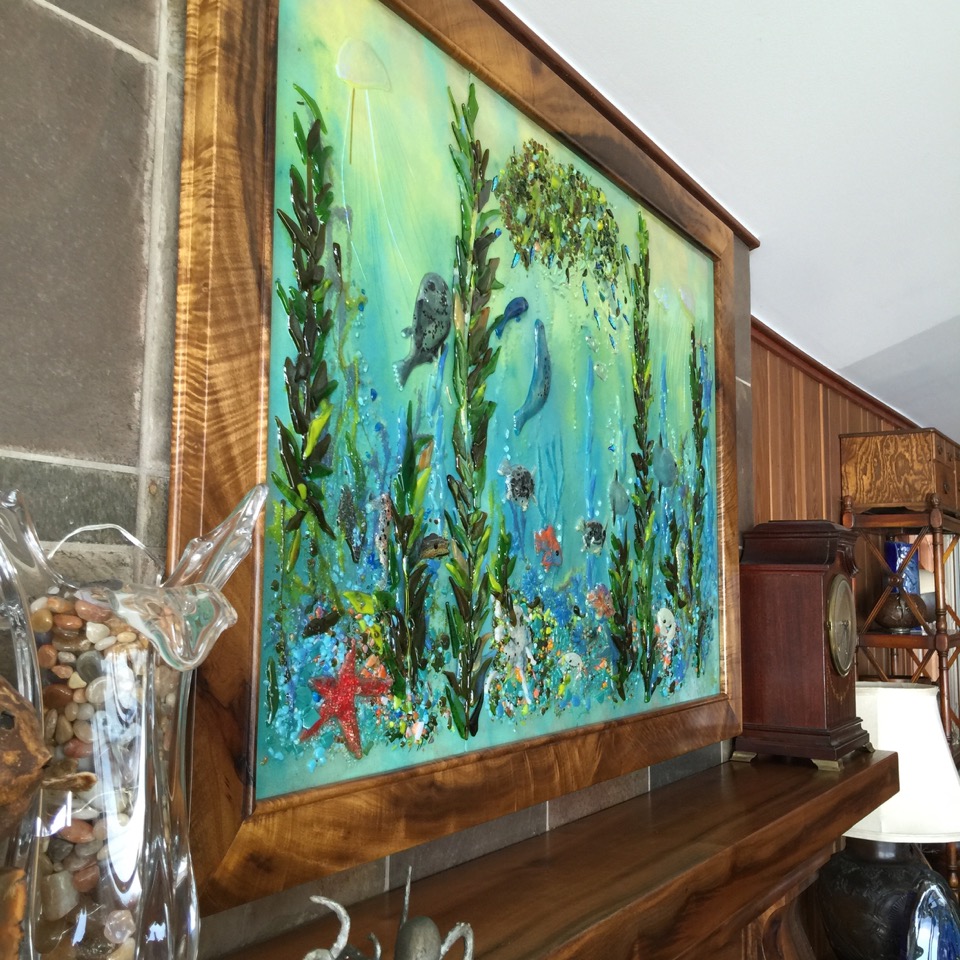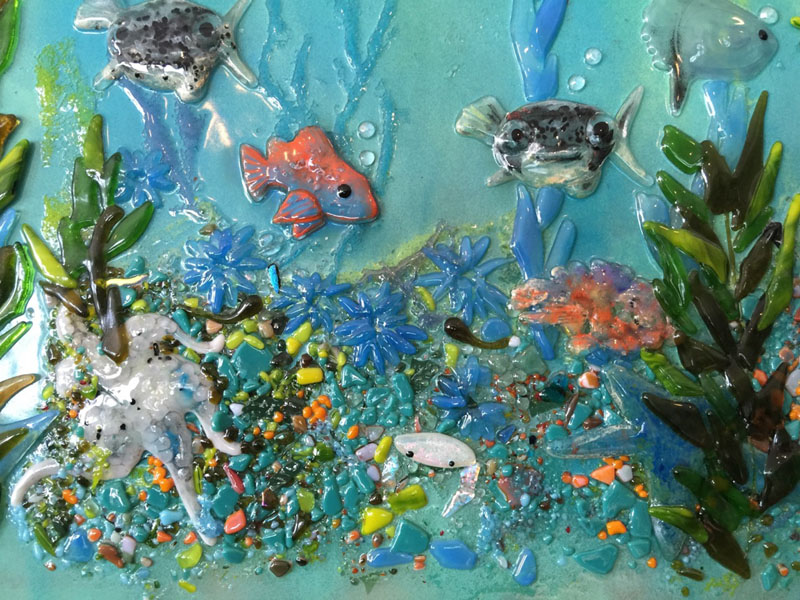 We were commissioned by our client in Oregon to create a unique fused glass mural to be situated above their living room fire place.  They requested a Pacific Coast underwater motif to feature native sea creatures and sea life.  We began with an artist rendering created by Saundra and once the design was approved we began making the design elements from hand-cut glass shapes and fused in our kilns.  We next set the background colors with enamels melted into the clear glass base, added the glass sea-life and sea-creatures and fired once again.
The dimensions are 28″ x 42″ and comprised of three panels laminated to a single sheet of clear glass.
Pricing depends upon the complexity of design and size of the glass artwork. WE DO NOT GIVE PRICE QUOTES BY EMAIL.  For pricing please fill out the contact us  form.   Please call our design coordinator Saundra at 704-488-5800 to discuss your project ideas, design, colors, general pricing, etc.