Fused Glass Golden Gate Bridge Mural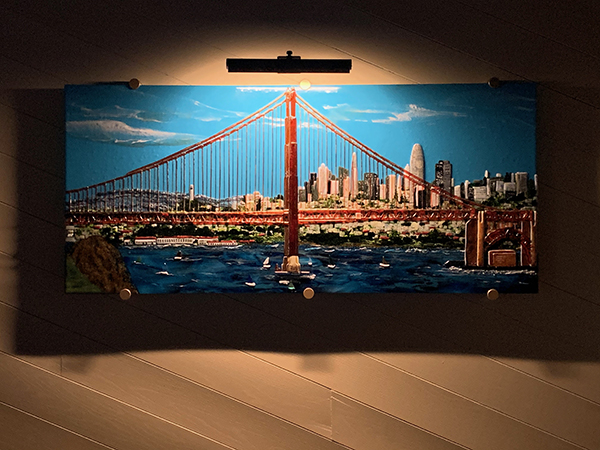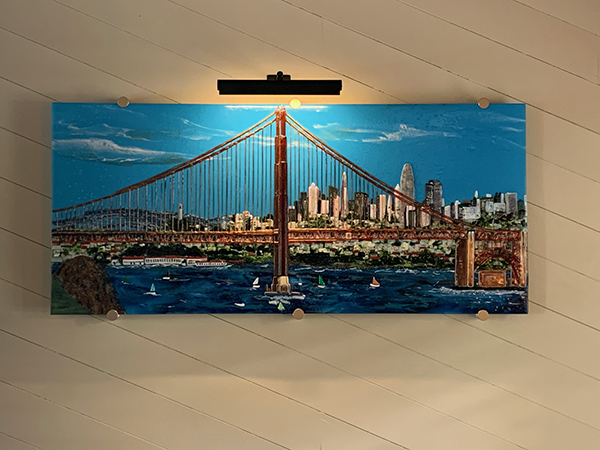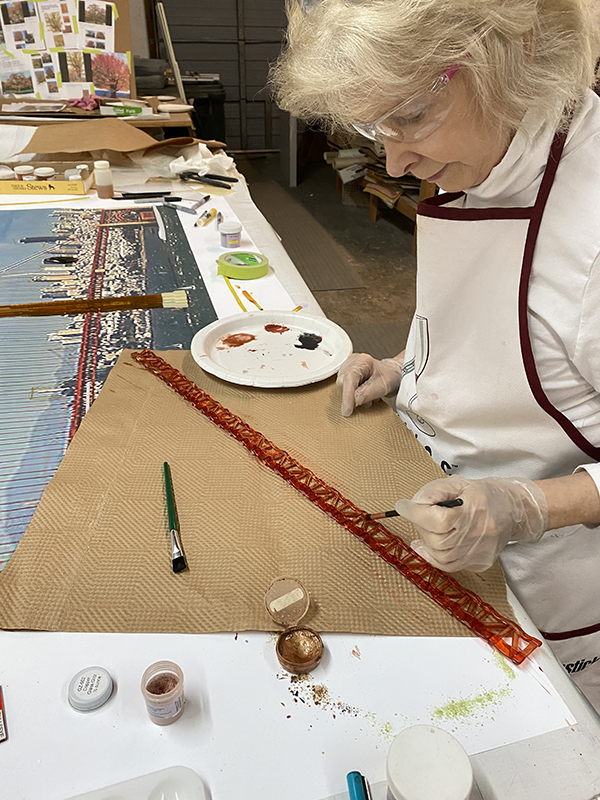 We really enjoyed creating this fused glass mural of the Golden Gate Bridge and surrounding scenery for our client in California. The mural is 54″ wide and 24″ tall. It is installed using six edge-mounted stand-offs. There is an incredible amount of detail in this creation including the detail of the skyline buildings, bridge structure, sailboats, etc.
Pricing depends upon the complexity of design and size of the glass artwork. WE DO NOT GIVE PRICE QUOTES BY EMAIL.  For pricing please fill out the contact us  form.   Please call our design coordinator Saundra at 704-488-5800 to discuss your project ideas, design, colors, general pricing, etc.