Fused and Mosaic Glass Mural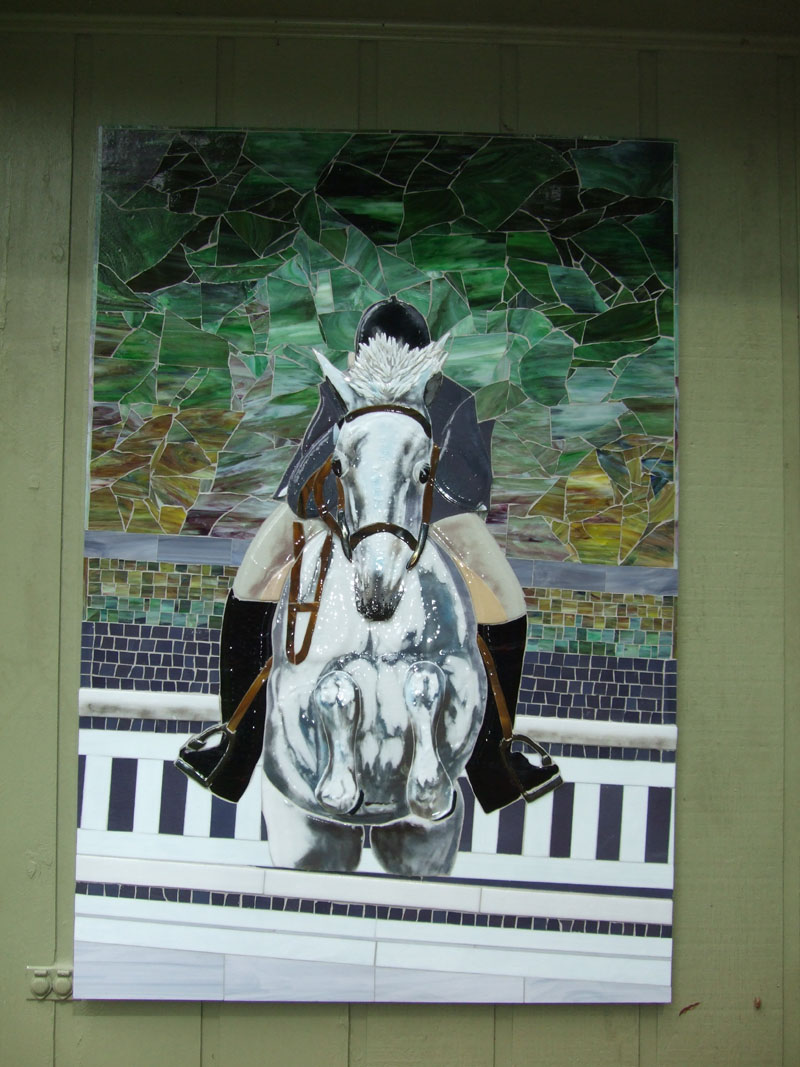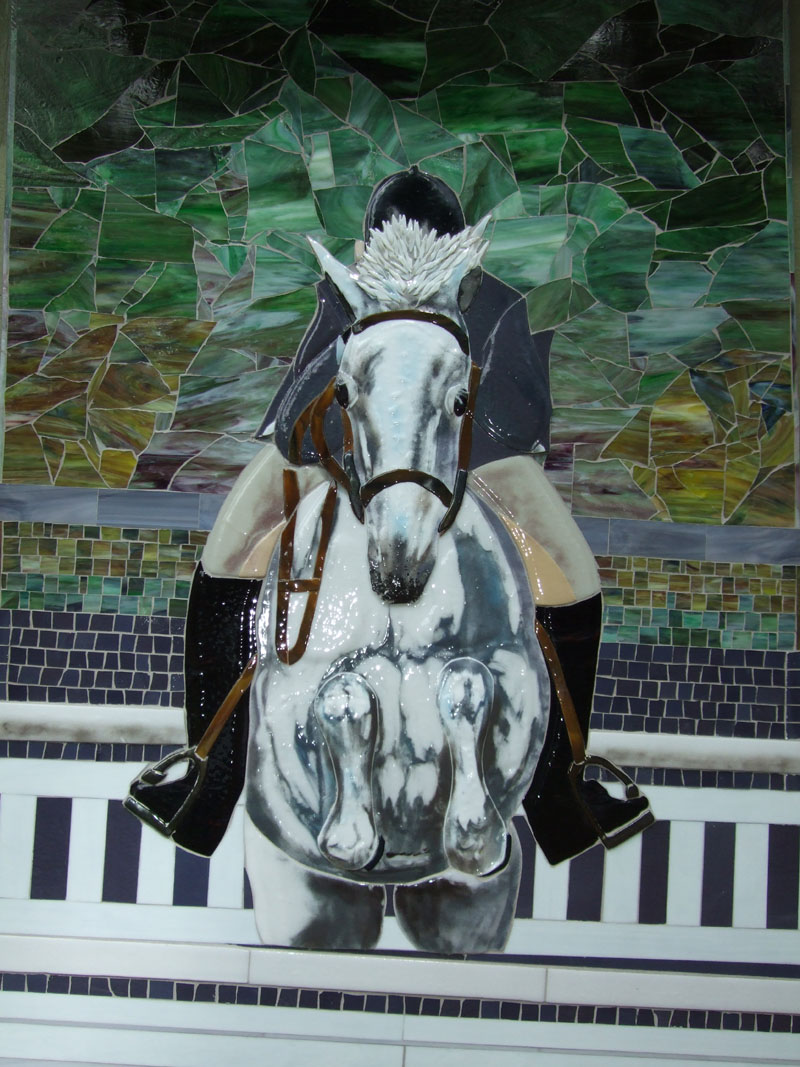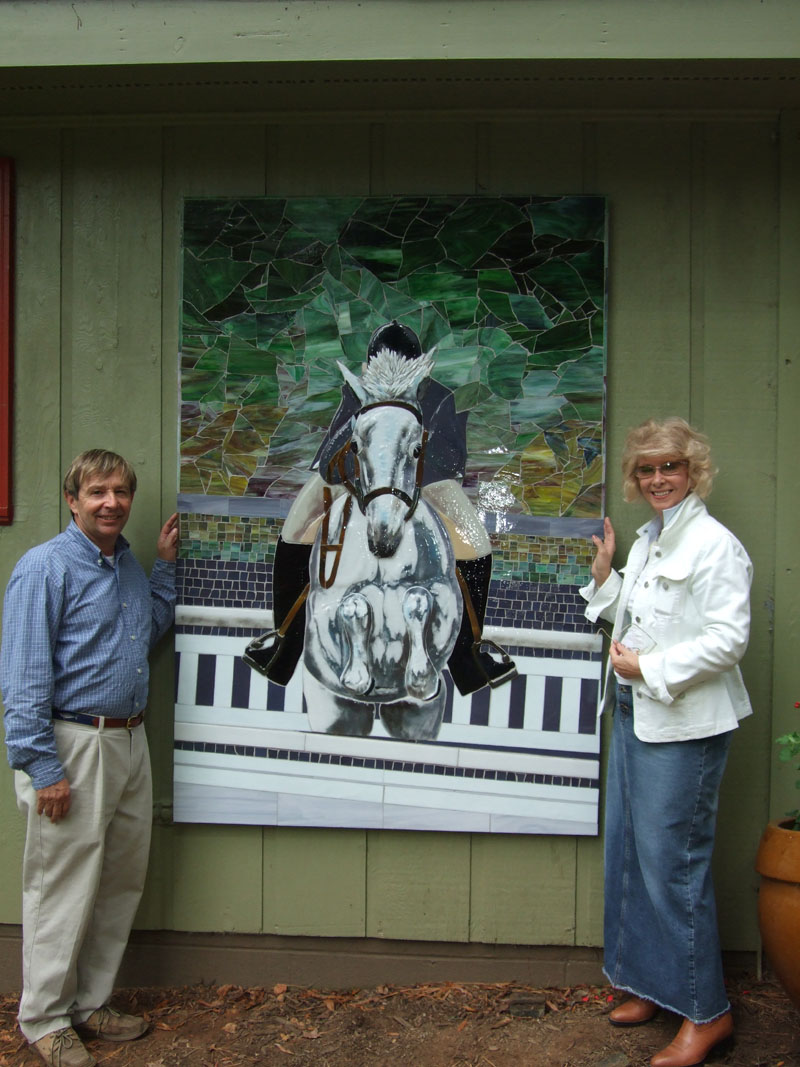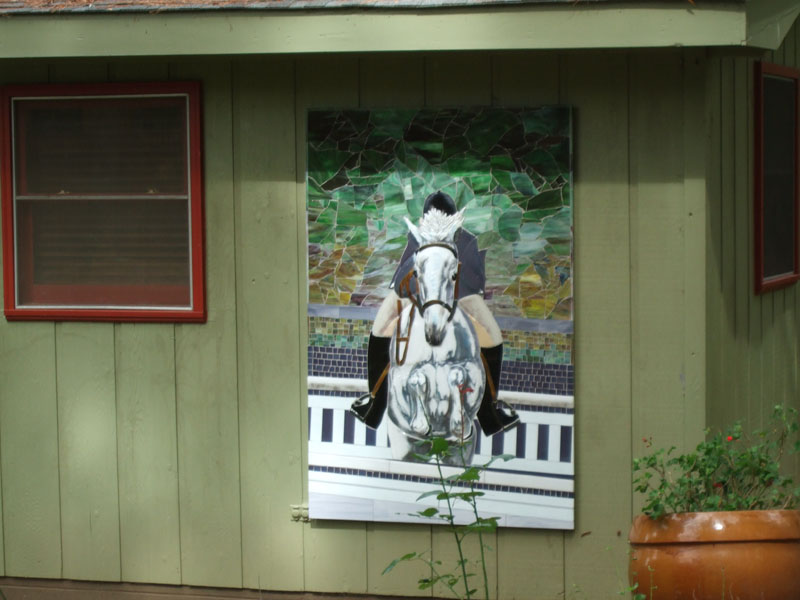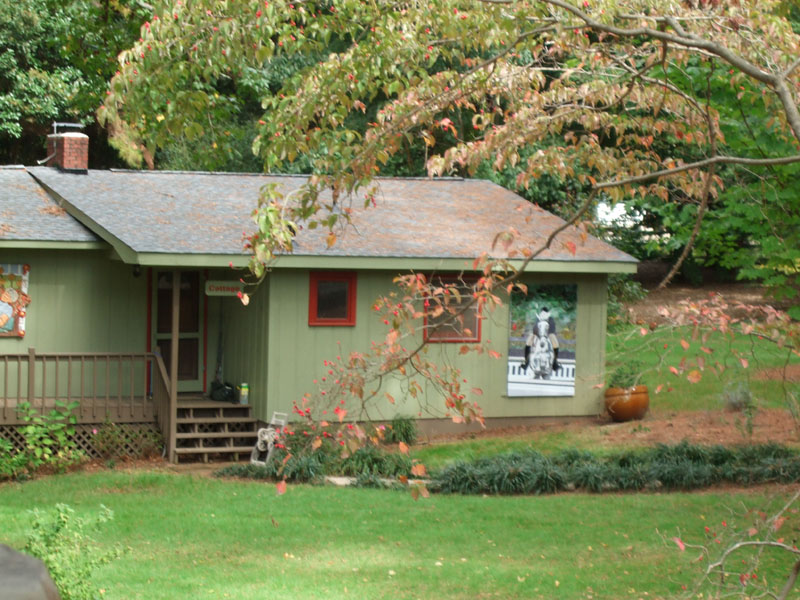 We created this very unique and custom glass mural for our client in Mooresville, NC.  Our client provided a favorite photo of his daughter making a jump on her horse.  We were commissioned to replicate this photo in glass and produce a 4′ x 6′ mural to be mounted on an outside wall of his cottage.  For glass work to be used outdoors we were required to use special materials and adhesives that would withstand the elements.  As a substrate we selected sign board and for our adhesive we used LEXEL. We want to bring a three dimensional look to our art work so we decided to create the horse and rider in multiple layers of fused glass.  Saundra was able to bring shading to the horse by using very fine powdered glass and then fired in our kilns.  After we adhered the horsed and rider to the substrate we filled in the background with stained glass and applied a few different techniques.  We even glassed the edges of the mural for a finished and professional look. For hanging this large and heavy art mural we used a french cleat system with one section of the french cleat adhered to the back of the substrate and the other half bolted to the cottage wall.  This is a very good and strong system for hanging large and heavy work. Please contact us to talk about creating a custom mural in glass for you.
Pricing depends upon the complexity of design and size of the glass artwork. WE DO NOT GIVE PRICE QUOTES BY EMAIL.  For pricing please fill out the contact us  form.   Please call our design coordinator Saundra at 704-488-5800 to discuss your project ideas, design, colors, general pricing, etc.