Colorful Fused Glass Wall Art Panel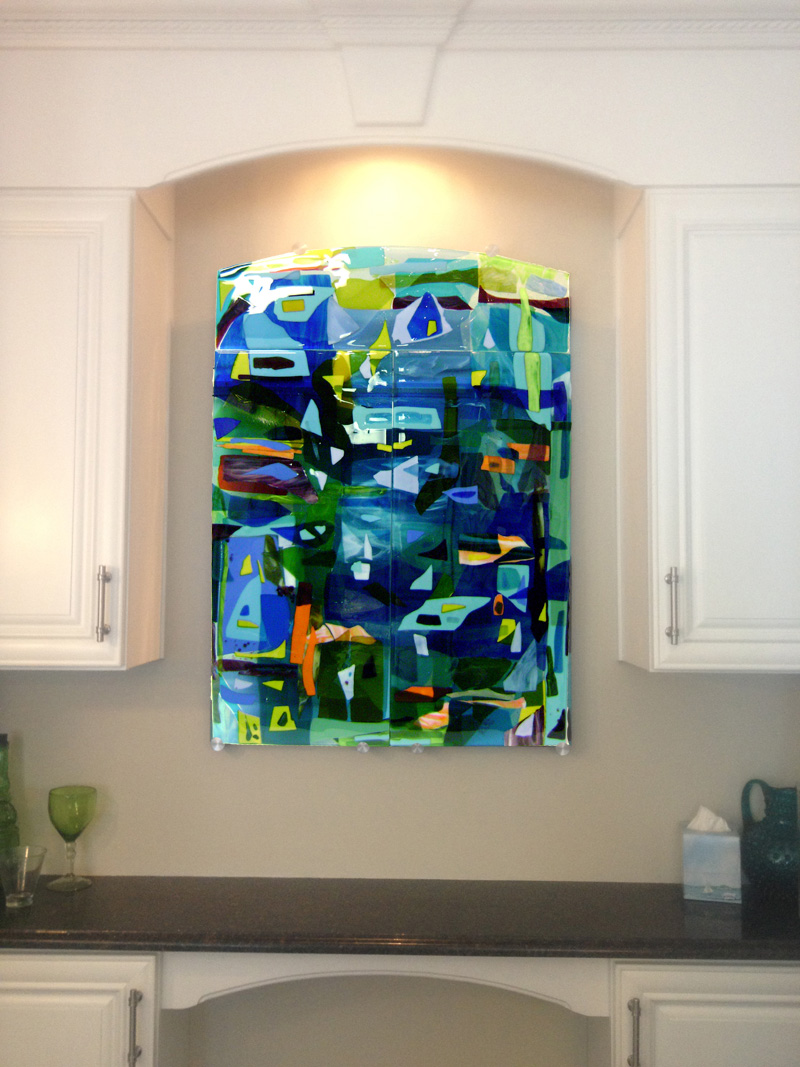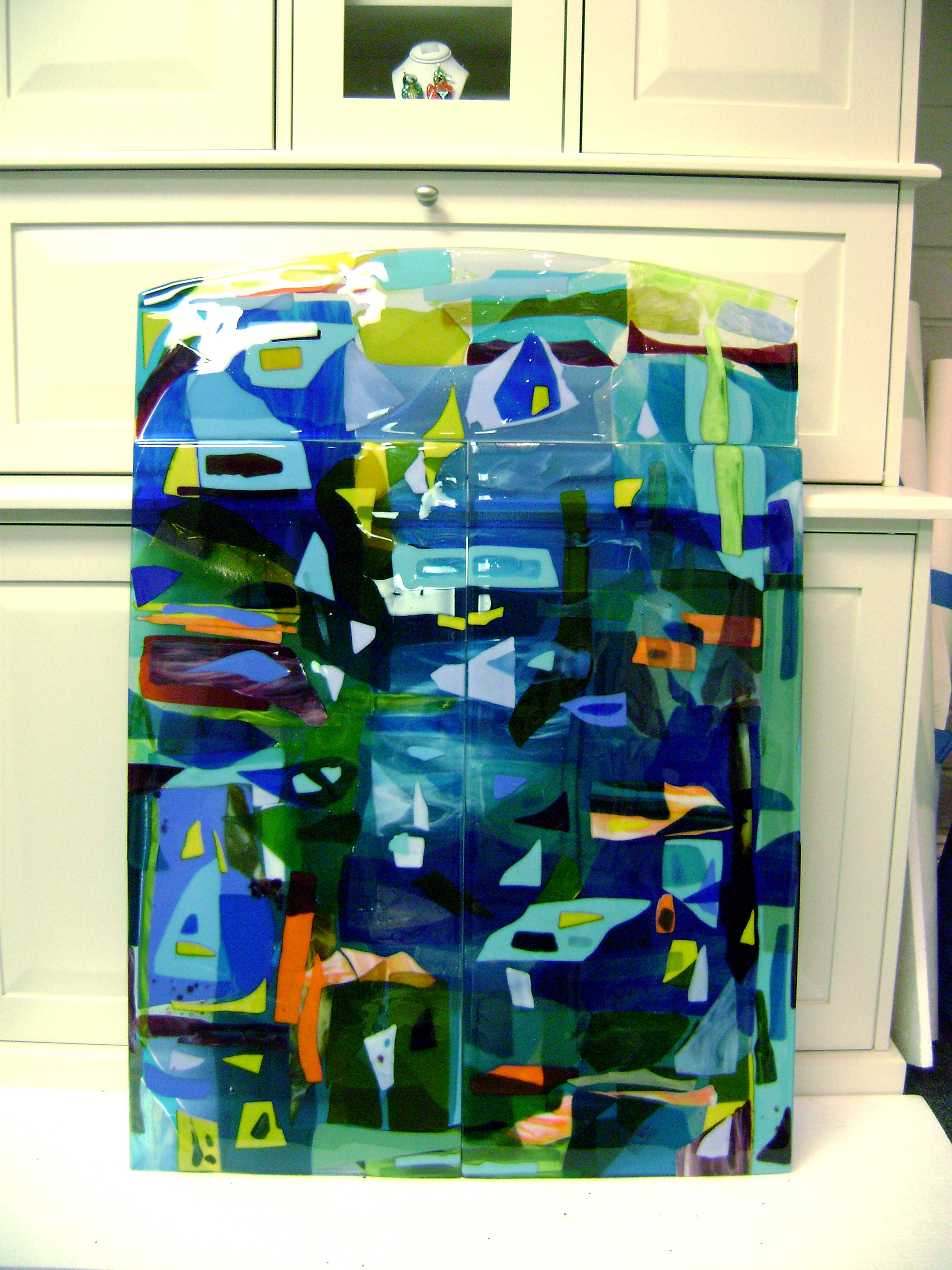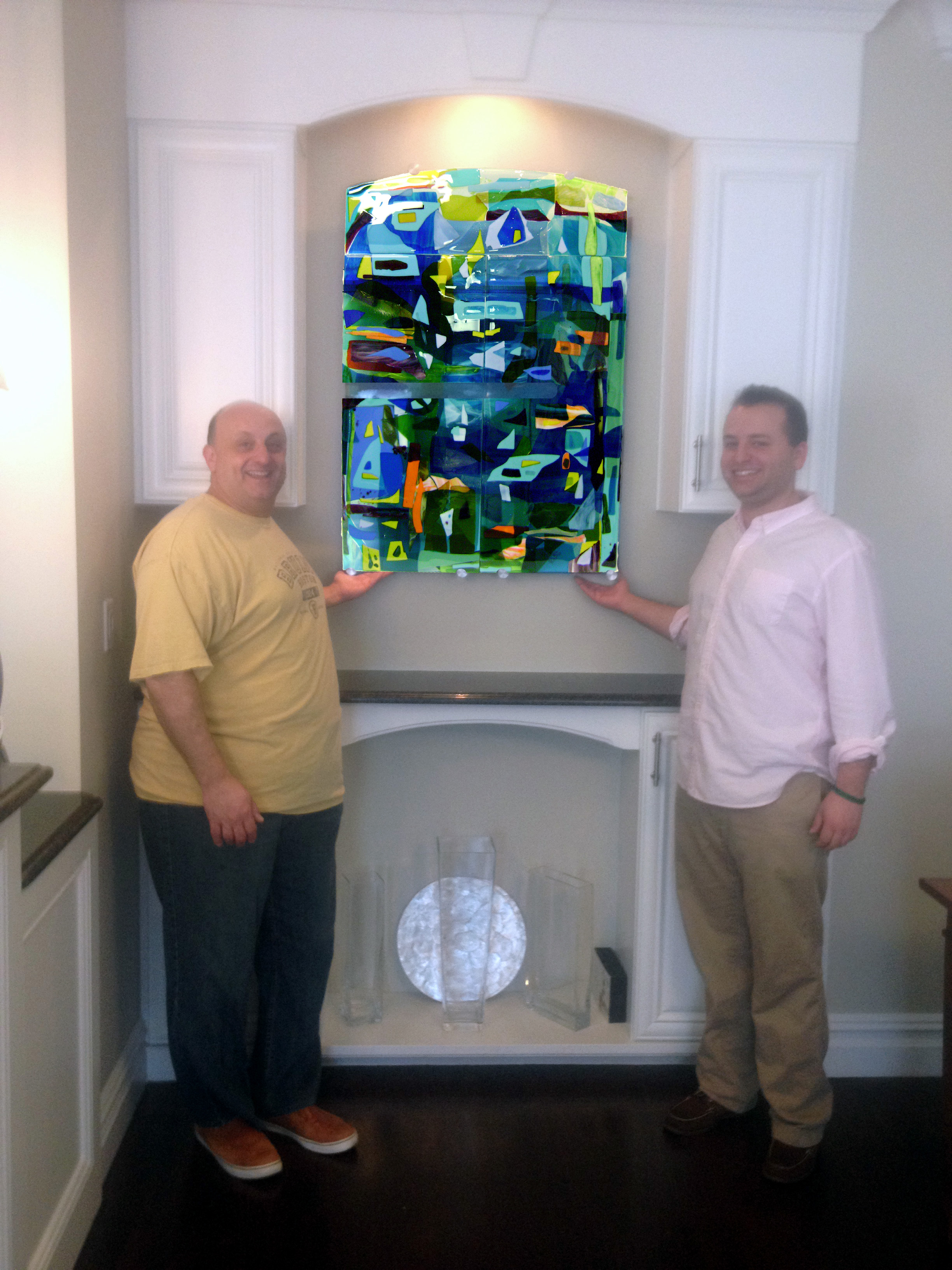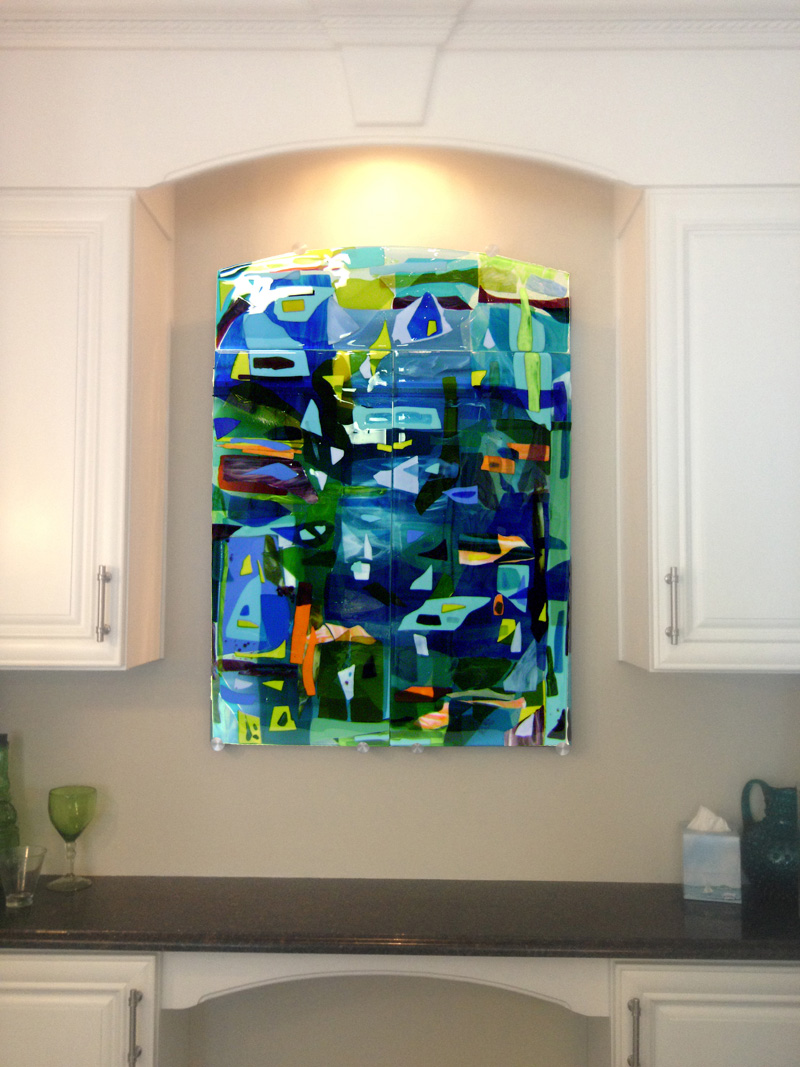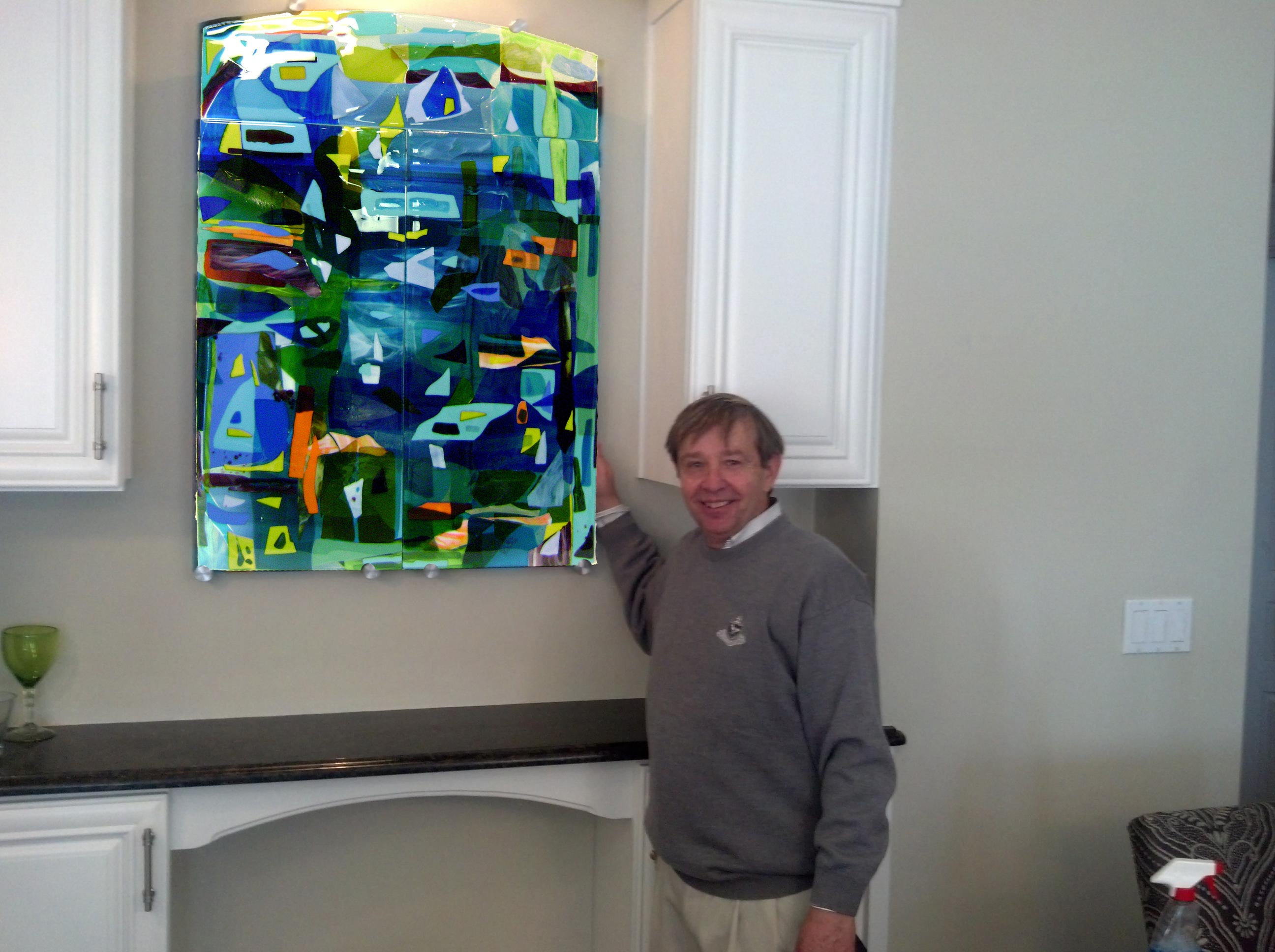 We created this colorful abstract wall mural in fused glass for our client in Boston, MA.  To achieve the final dimensions of 30″ wide x 42″ high we created the mural in three panels and then laminated them to a single sheet of 1/4″ tempered glass.   For artistic detail we arched the top of the glass mural to match the profile of the wood trim in the niche area.  The glass art panel is located in our client's dining room.  We mounted the heavy panel (65 pounds) to the wall using a total of six "edge-grip" standoffs.  We pre-determined the location of the wooden wall studs and with the layout of the four stand-offs securing the bottom of the glass we were able to drill in to two studs.
Please contact us to discuss a beautiful piece of wall art for your home.  Our client told us he searched and searched on the internet and found nothing like our work.  He knew from the outset that he wanted glass.
Pricing depends upon the complexity of design and size of the glass artwork. WE DO NOT GIVE PRICE QUOTES BY EMAIL.  For pricing please fill out the contact us  form.   Please call our design coordinator Saundra at 704-488-5800 to discuss your project ideas, design, colors, general pricing, etc.