Beach Mosaic Mural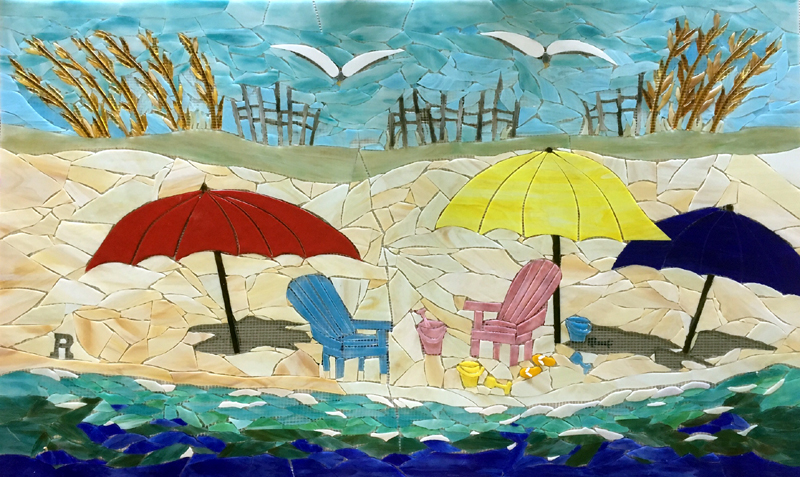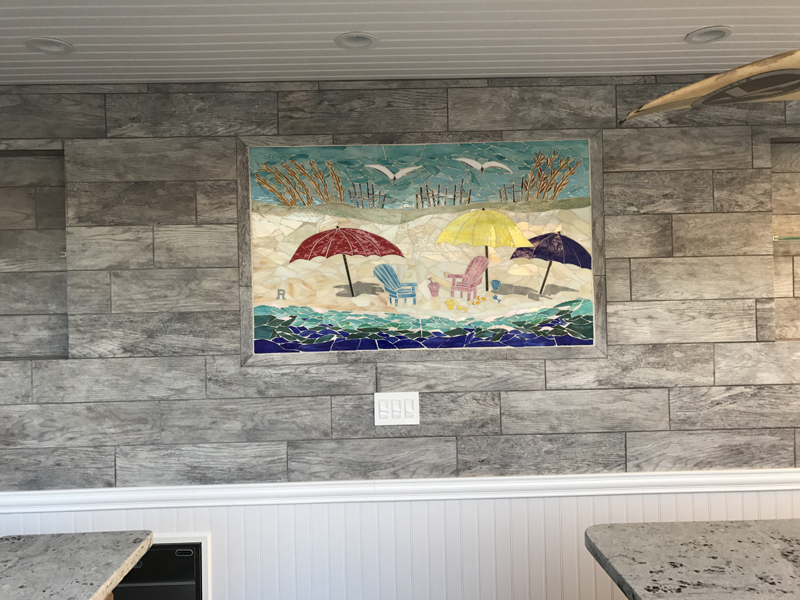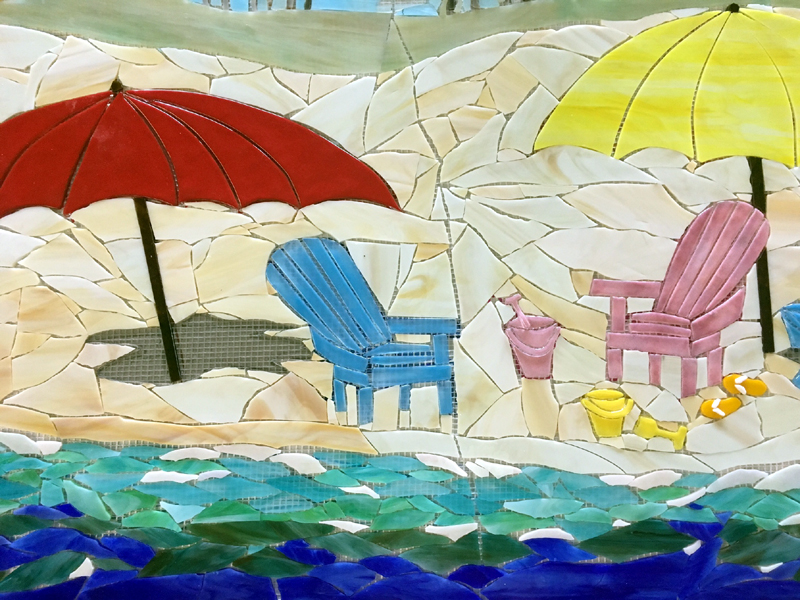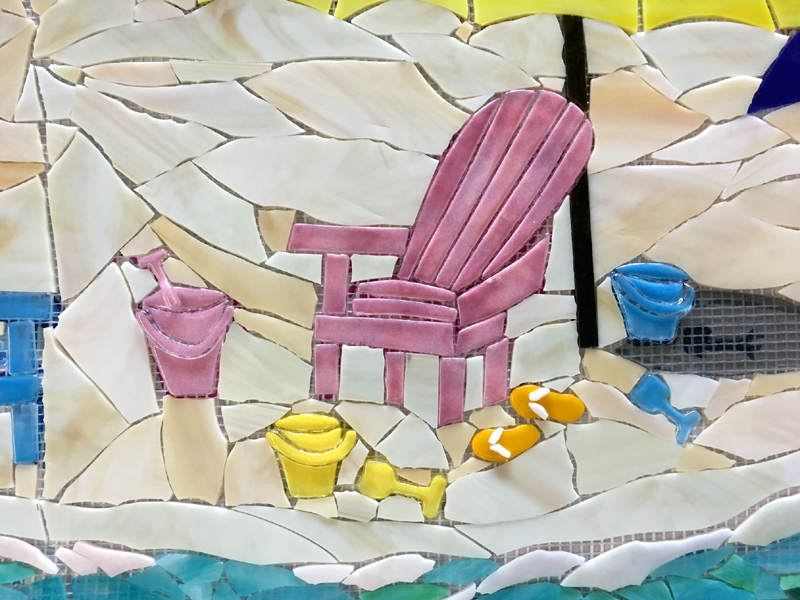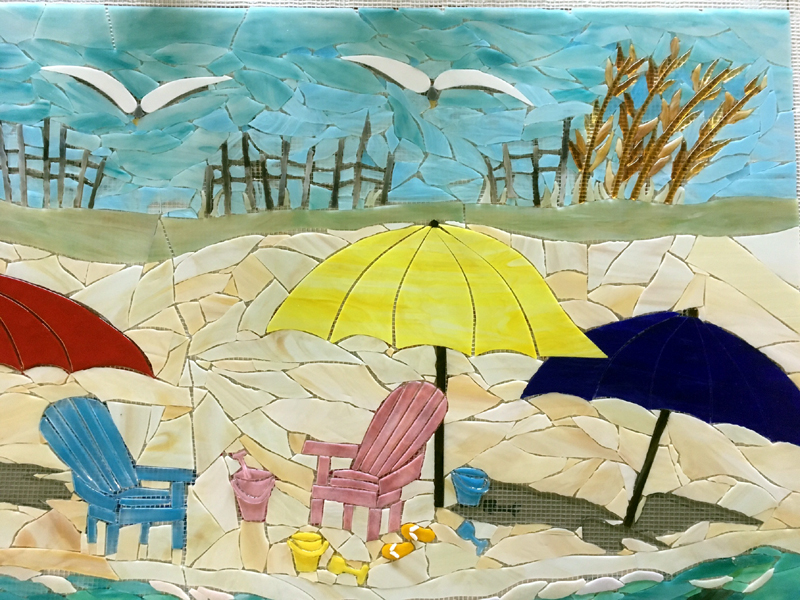 Beach motif mosaic mural created for our client in Belle Harbor, NY.  The mural is installed outdoors.  The beach umbrellas, adirondack chairs,  pails and shovels, sea oats, fencing are created in fused glass.  The sky sand and water are hand cut from sheets of stained glass.
The dimensions are 29″ x 48″
Pricing depends upon the complexity of design and size of the glass artwork. WE DO NOT GIVE PRICE QUOTES BY EMAIL.  For pricing please fill out the contact us  form.   Please call our design coordinator Saundra at 704-488-5800 to discuss your project ideas, design, colors, general pricing, etc.