Bamboo Mural with Fused Glass Border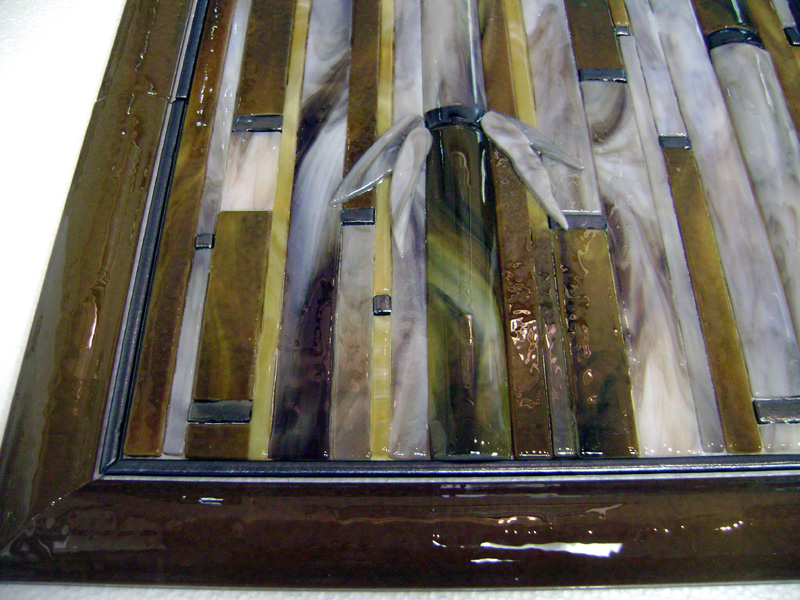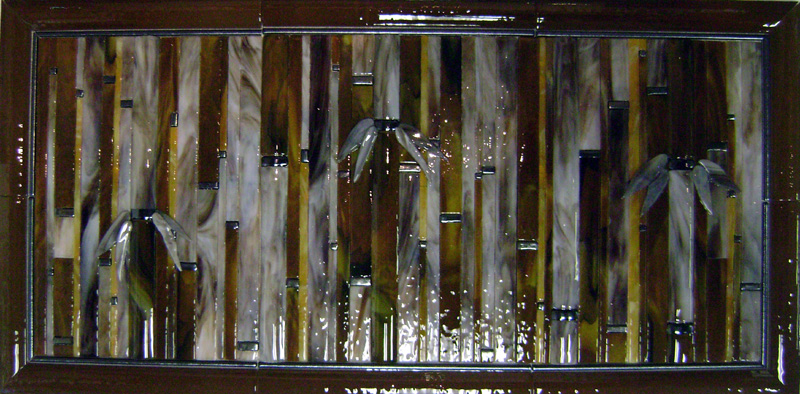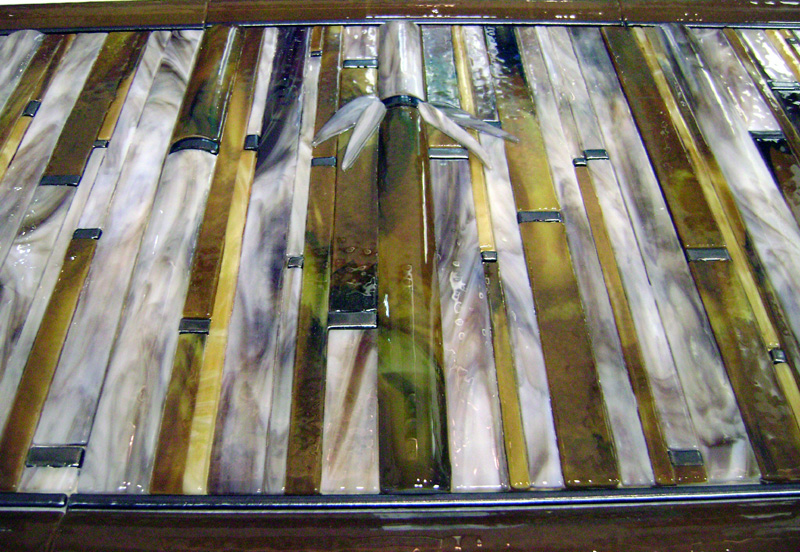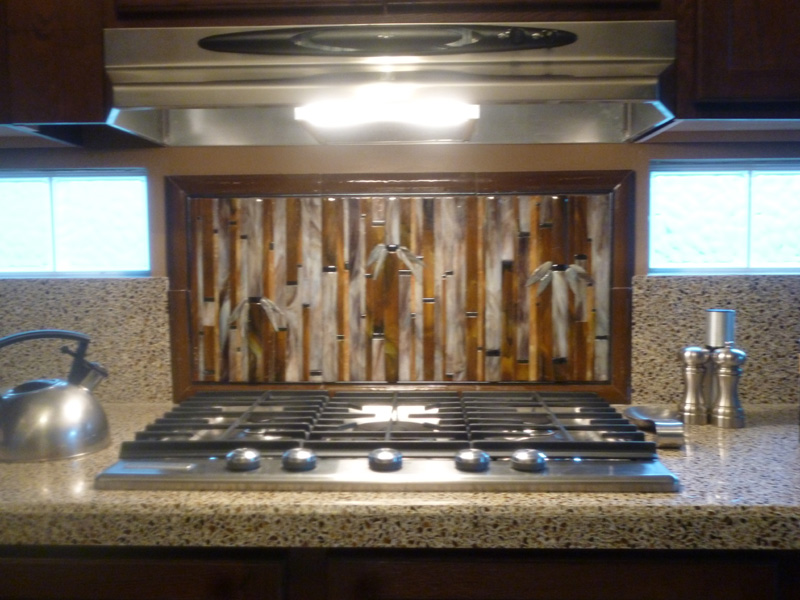 We  created this custom fused glass mural for out client in Las Vegas.  It will be installed in her kitchen over the range.  The dimensions are 18″ high x 36″ wide.  The fused glass mural is a series of vertically running "bamboo" shoots with varying widths.  The knots are iridized silver glass.  For interest and dimension we added fronds to some of the bamboo shoots.  We also made the rounded border with iridized silver filet and mitered corners.
Here is a very nice testimonial from our client:
Dear Saundra and Tom,
Hi!  My kitchen is finished, and installing the BEAUTIFUL glass mural was the final step.  I'm so happy with it – it is a beautiful
work of art and is a stunning focal point for my kitchen.  It's perfect, and I'm especially happy with the colors in it.  It goes perfectly
with my recycled glass counter top, and the grayish color (which I didn't expect) is perfect with my stainless steel appliances.
I'm attaching a picture of it, and I thank you both so much.
Sincerely, Diane 
We can create this design for you in a variety of colors and dimensions.
Pricing depends upon the complexity of design and size of the glass artwork. WE DO NOT GIVE PRICE QUOTES BY EMAIL.  For pricing please fill out the contact us  form.   Please call our design coordinator Saundra at 704-488-5800 to discuss your project ideas, design, colors, general pricing, etc.