Abstract Trees Wall Art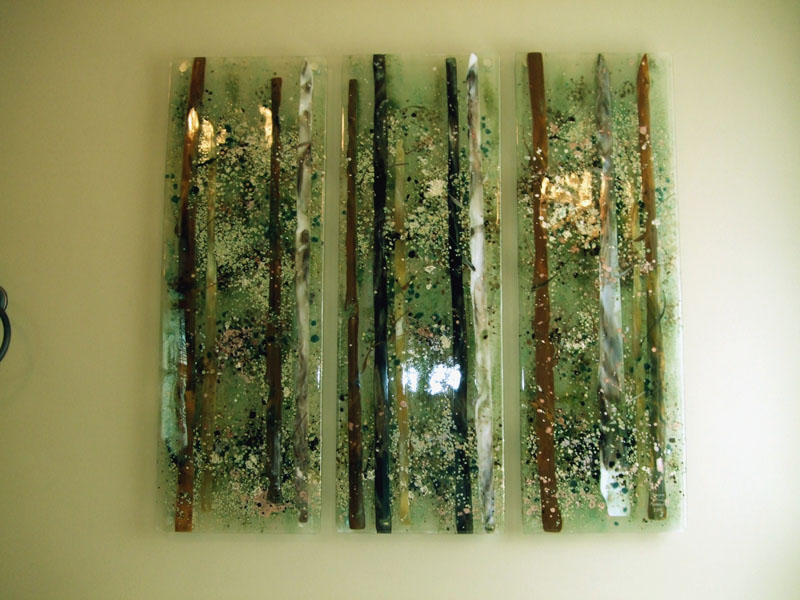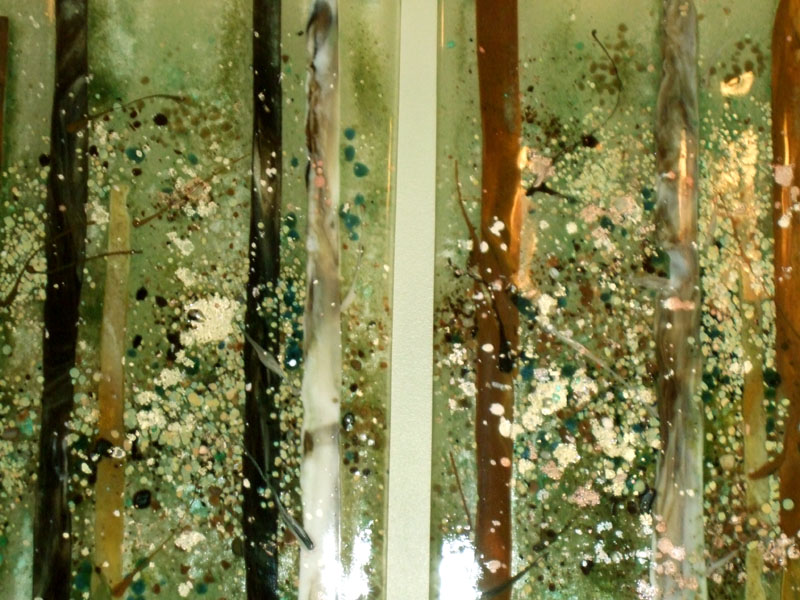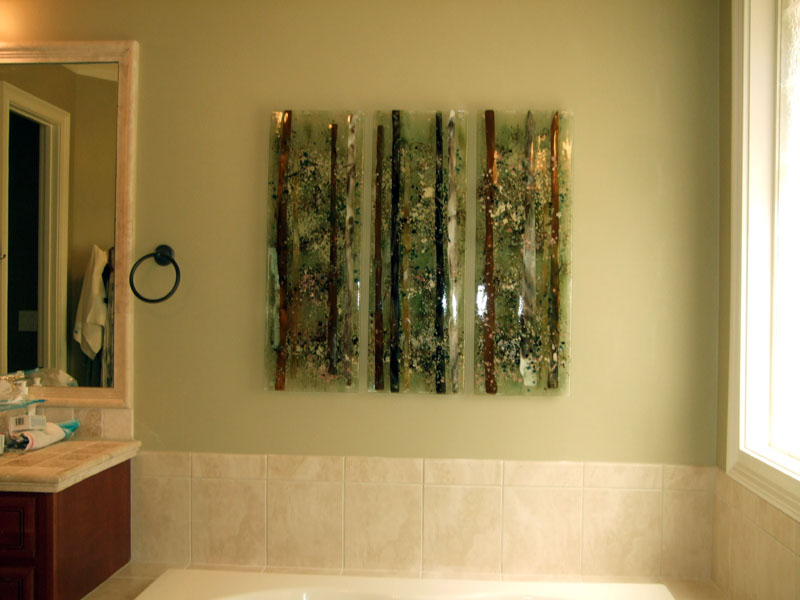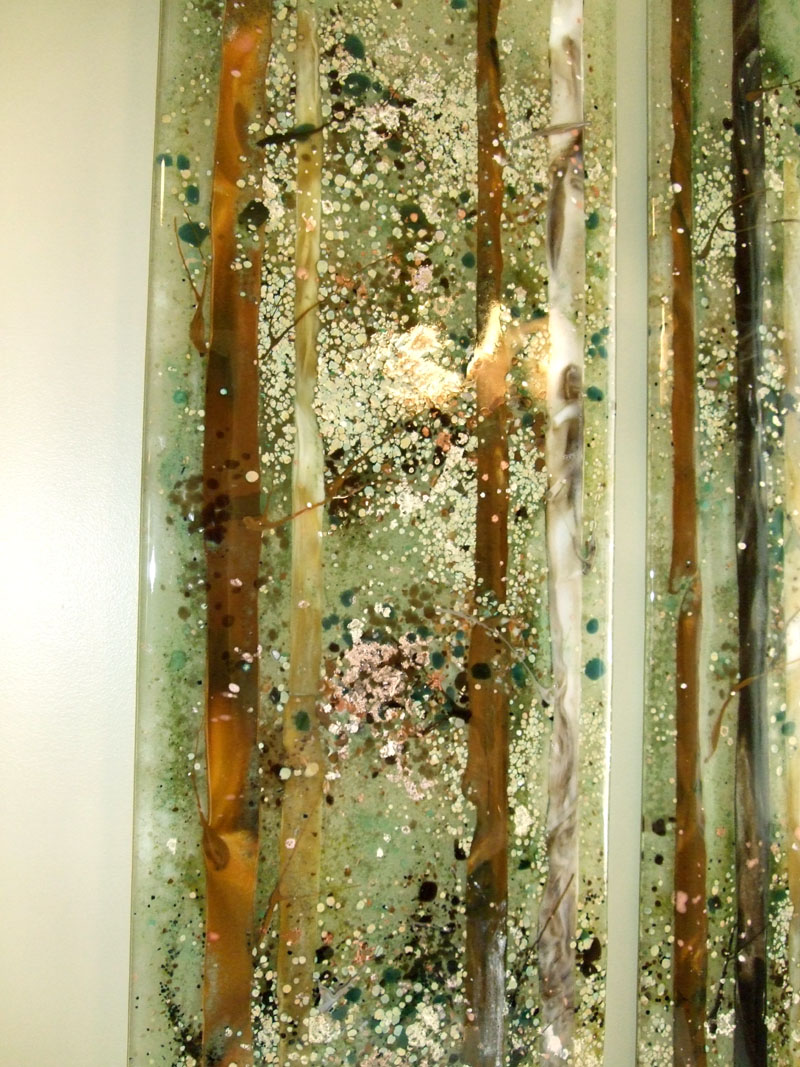 We created these three panels for our client's master bath wall.  Each panel is 12″ x 35″.  Saundra matched up the decor colors of our client in greens, bronzes and browns with touches of silver and gold micas.  The panels are mounted to the wall using rear mounted stand-offs (four per panel).  The panels looks different at different times of the day and with different angles of light.  The panels motif is abstract trees featuring birch trees.
Let us create some fused glass wall art for your home or business.
Pricing depends upon the complexity of design and size of the glass artwork. WE DO NOT GIVE PRICE QUOTES BY EMAIL.  For pricing please fill out the contact us  form.   Please call our design coordinator Saundra at 704-488-5800 to discuss your project ideas, design, colors, general pricing, etc.