Large Red Floral Kitchen Backsplash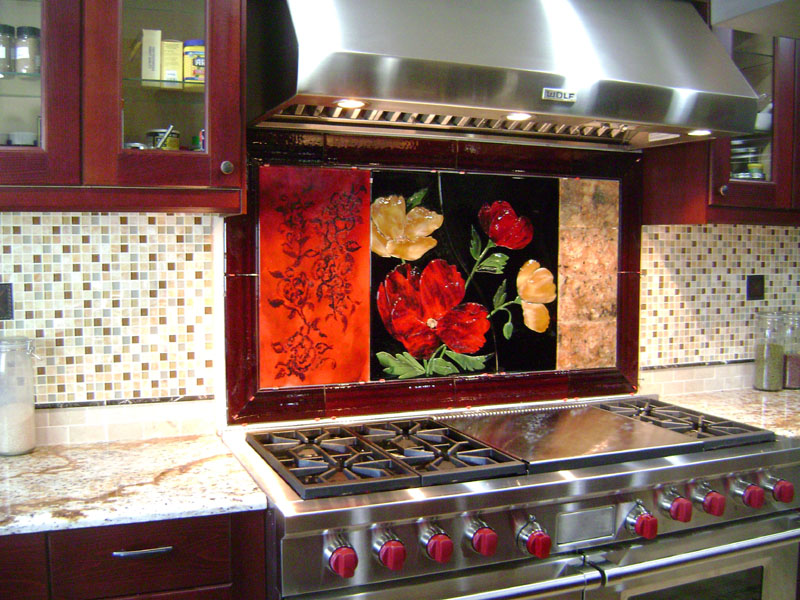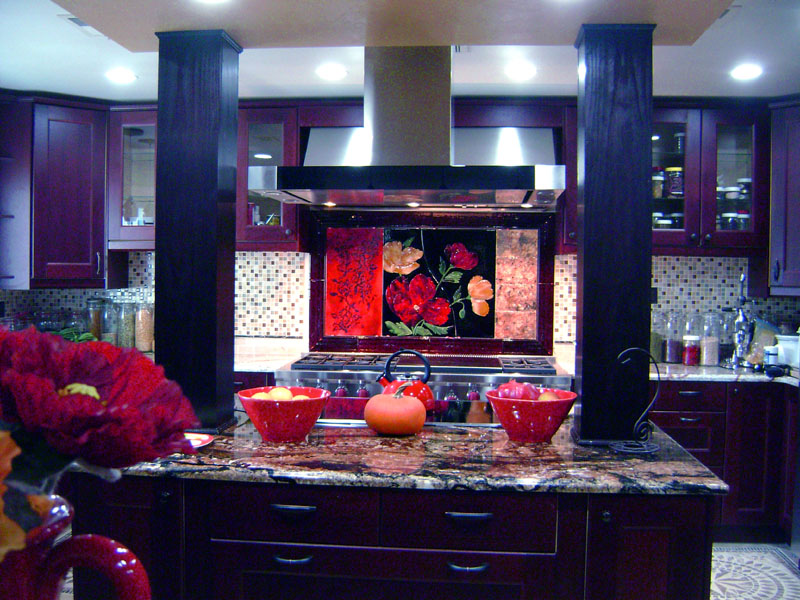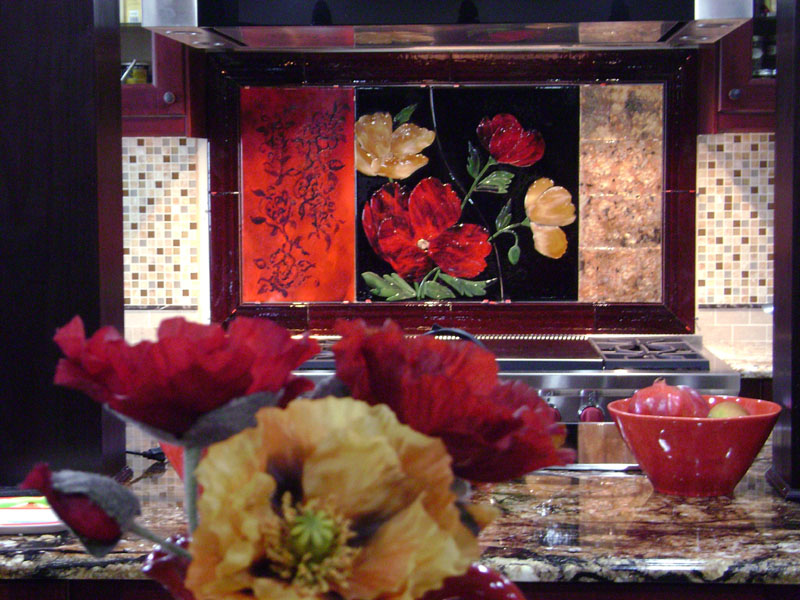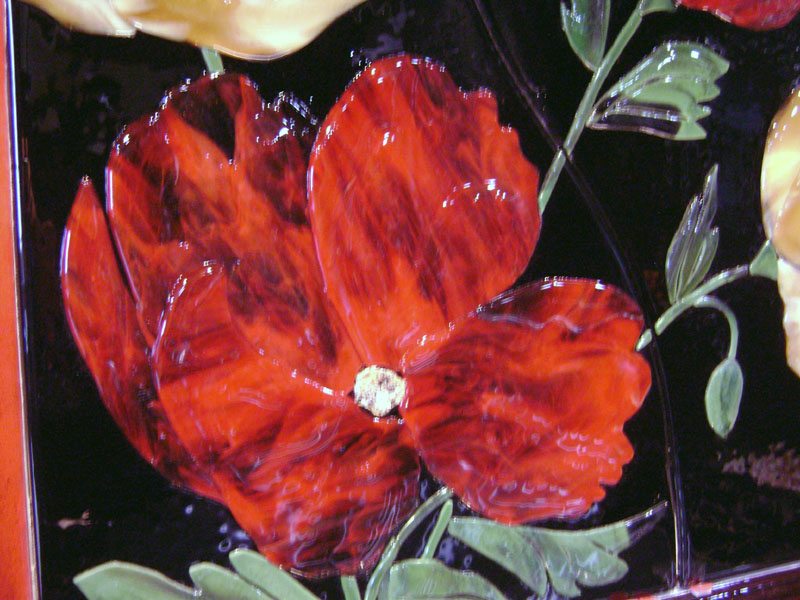 We created this custom kitchen backsplash for our client in Winston-Salem, North Carolina.  The dimensions are 58 1/2″ wide and 34″ tall.  It is 100% fused glass.  We even made the 4″ wide picture frame border out of carnelian colored glass.  The left section in red and black has a leathery texture due to an interesting fusing process we employed.  The middle section is four large flowers and very textural due to the use of multiple layers of glass.  The flowers, leaves and stems are fused to two large sections of black glass.  The right section (which very much matches our client's granite countertop) was made by sandwiching sheets of silver foil and multiple colors of micas between two layers of clear glass. Our client provided an artist drawing which served as the inspiration for our glass art work.
Pricing depends upon the complexity of design and size of the glass artwork. WE DO NOT GIVE PRICE QUOTES BY EMAIL.  For pricing please fill out the contact us  form.   Please call our design coordinator Saundra at 704-488-5800 to discuss your project ideas, design, colors, general pricing, etc.