Glass Kitchen Backsplash (Pennsylvania Dutch Hex)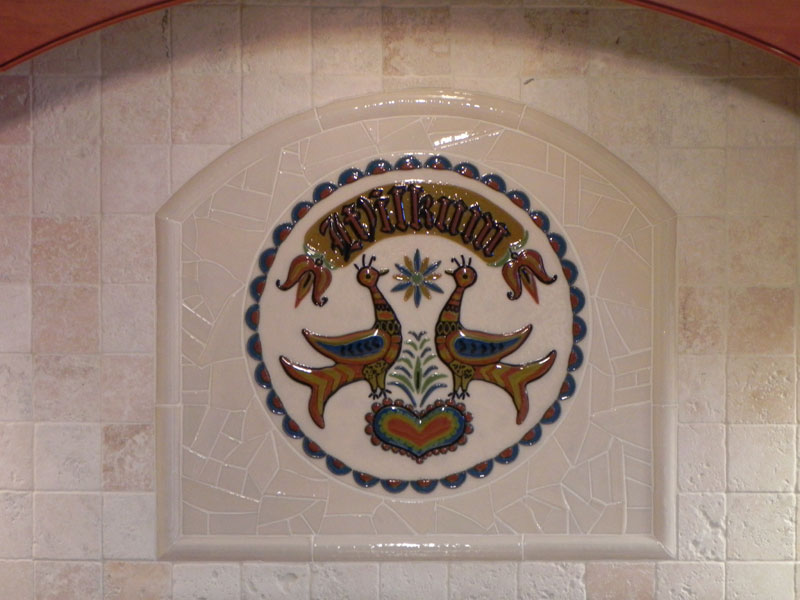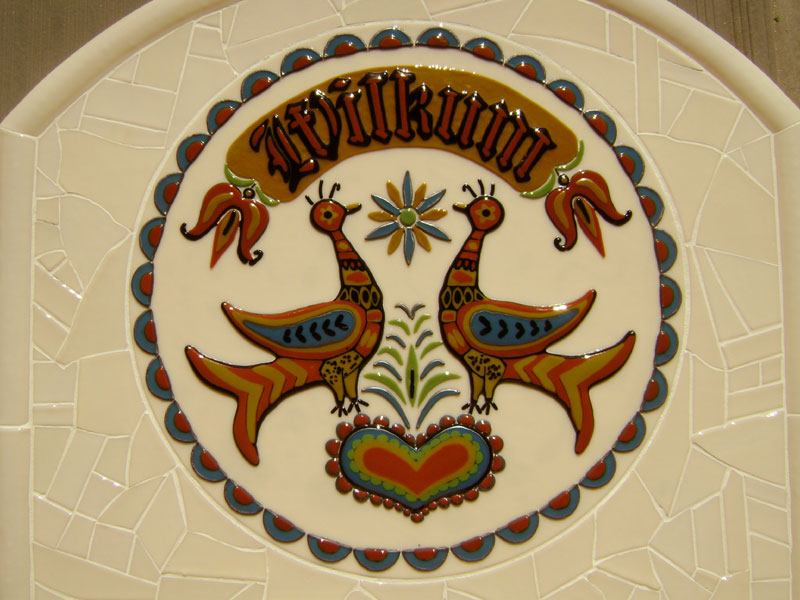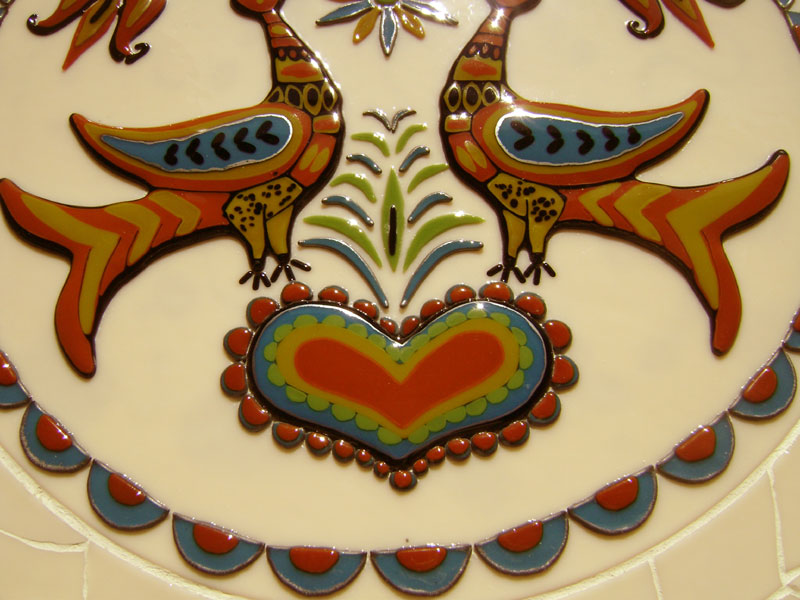 We really enjoyed working on this project with our client in Pennsylvania.  They sent us a Pennsylvania Dutch hex design and asked if we could create it in fused glass as a focal point in their kitchen.  We and they were thrilled with the results.  There is an incredible amount of detail in this glass creation.  There is no glass painting.  Each tiny color design is the result of our hand-cutting glass shapes and melting them in our kilns.  We also created the arched border tile in glass and the mosaic field area all in an almond coloring.
The fused glass art work is 30″ wide and 27″ high at the top of the arch.  To facilitate installation we adhered the entire glass work to a piece of 1/4″ tile backerboard.
Pricing depends upon the complexity of design and size of the glass artwork. WE DO NOT GIVE PRICE QUOTES BY EMAIL.  For pricing please fill out the contact us  form.   Please call our design coordinator Saundra at 704-488-5800 to discuss your project ideas, design, colors, general pricing, etc.