Glass Cabinet Pulls "Sealife"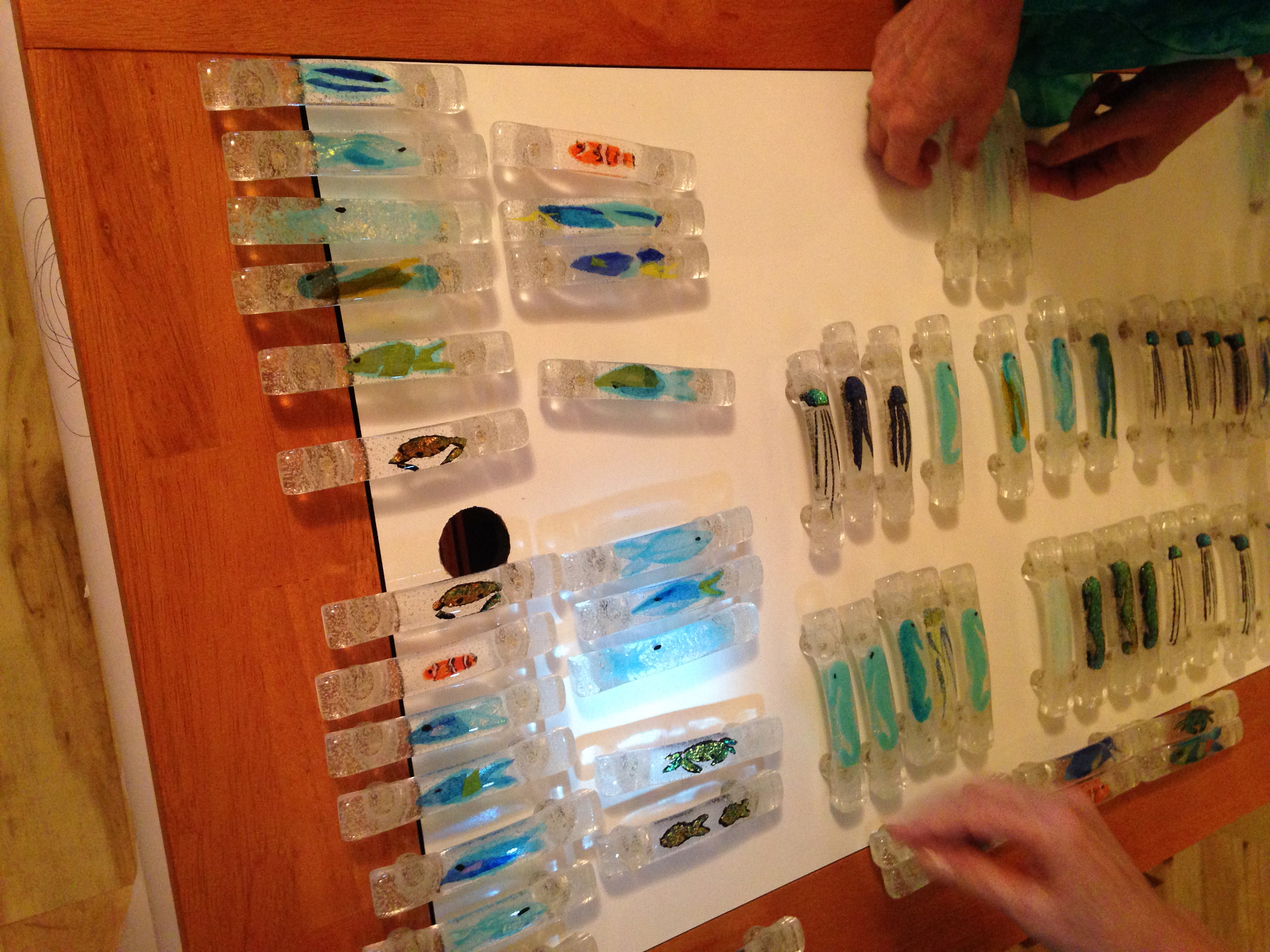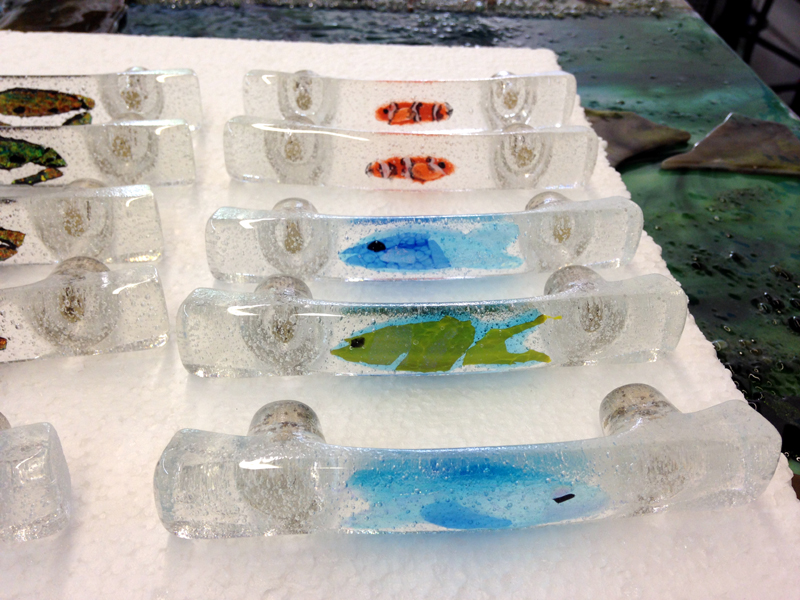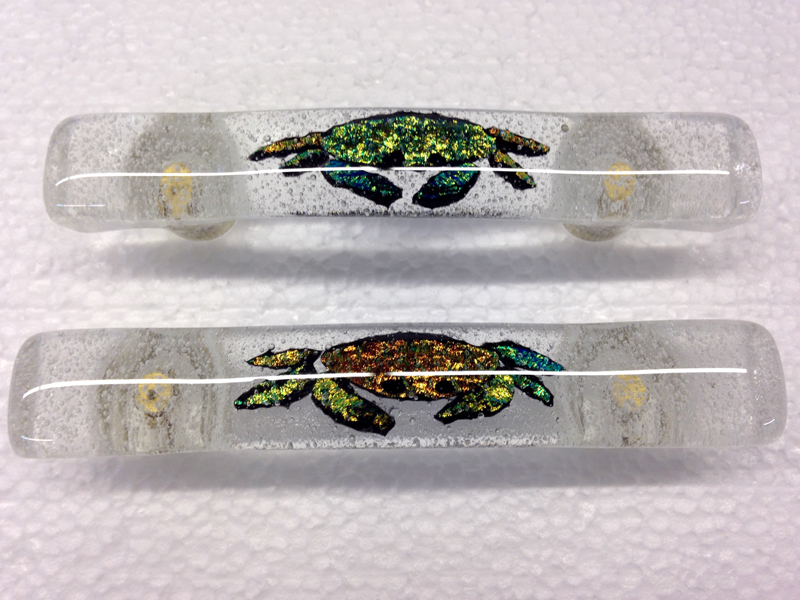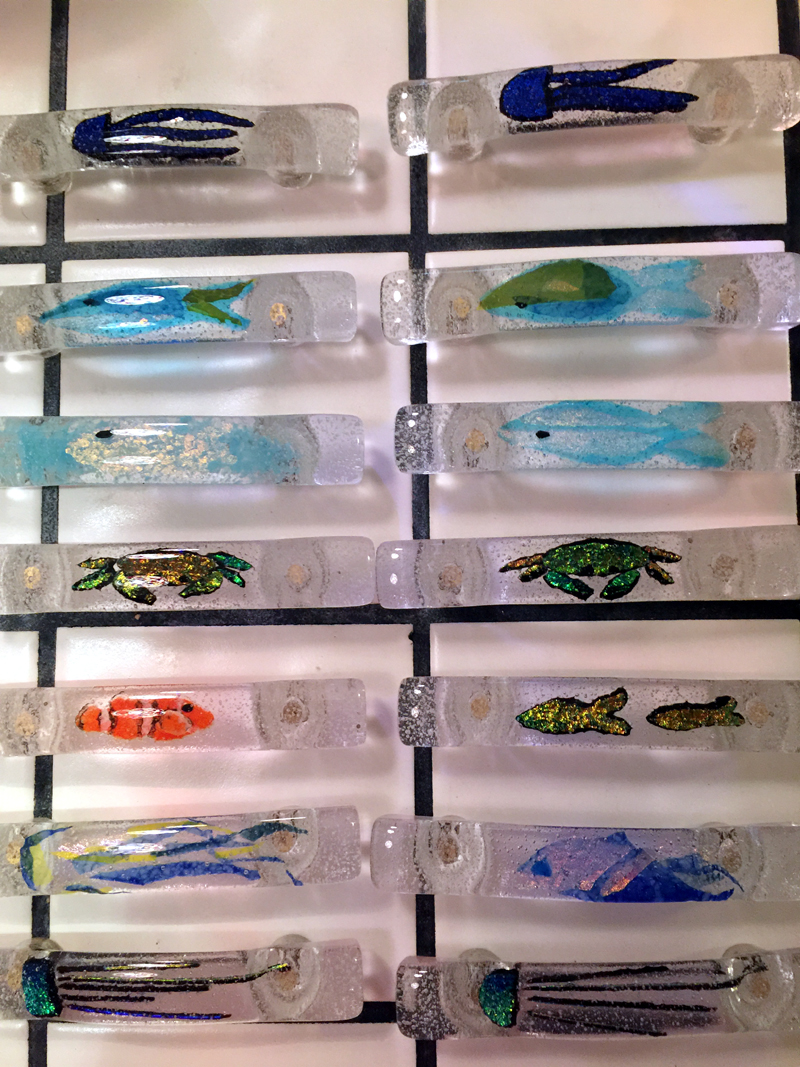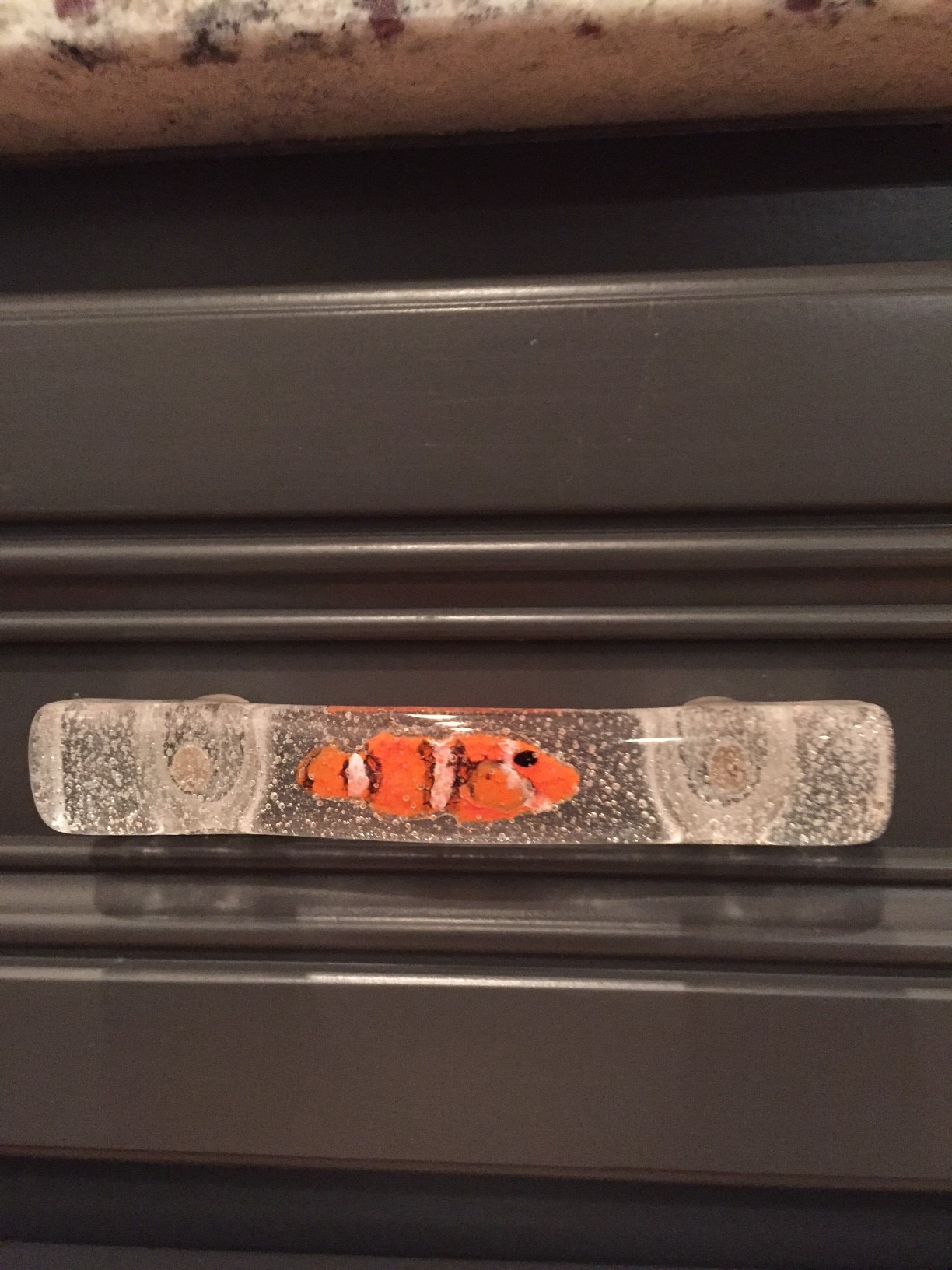 We created these unique "sealife" motif kitchen cabinet pulls (handles) for our client in Wilmington, NC.  Each glass pull is hand-crafted using a base of clear glass frit encasing a variety of sealife creatures – clown fish, crabs, sea horses, fish, etc.
Pricing depends upon the complexity of design and size of the glass artwork. WE DO NOT GIVE PRICE QUOTES BY EMAIL.  For pricing please fill out the contact us  form.   Please call our design coordinator Saundra at 704-488-5800 to discuss your project ideas, design, colors, general pricing, etc.