Fused Glass Mosaic Patchwork Kitchen Backsplash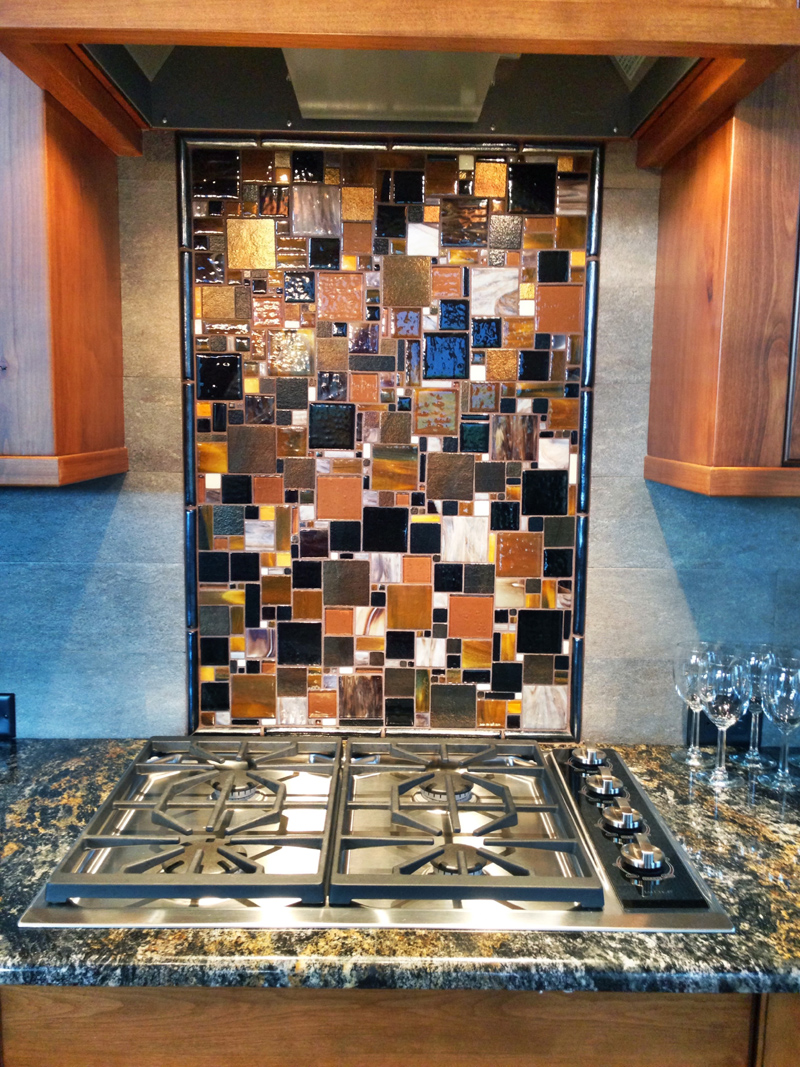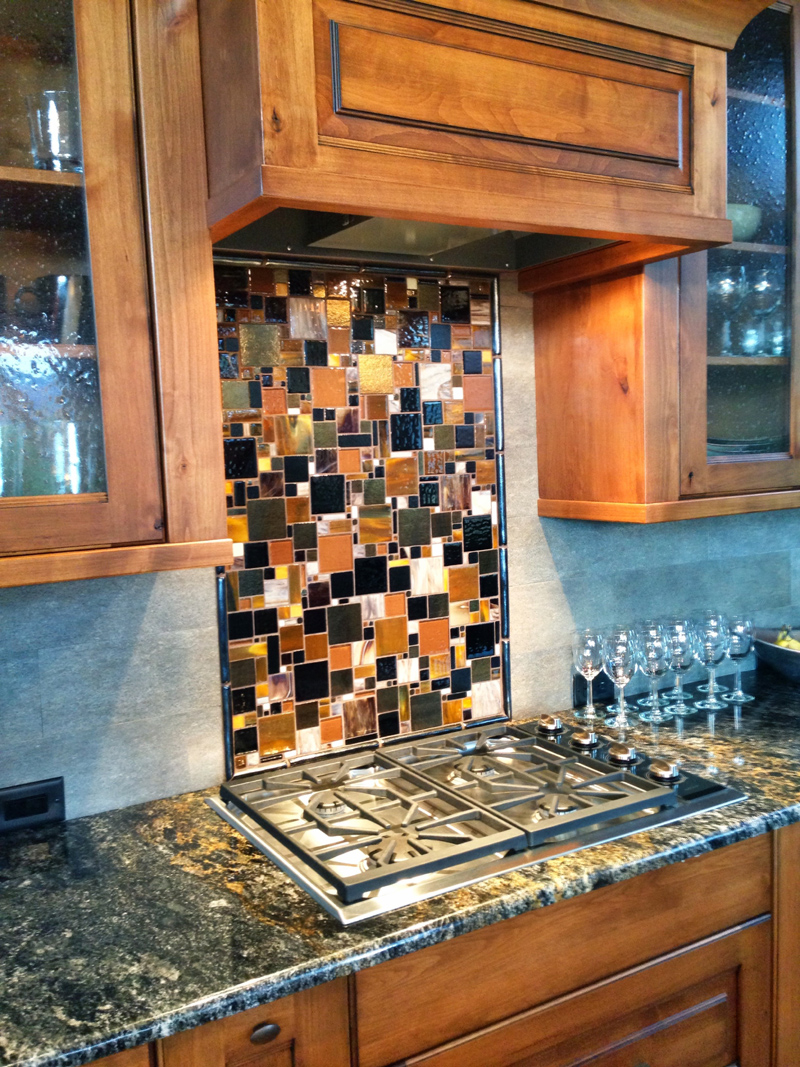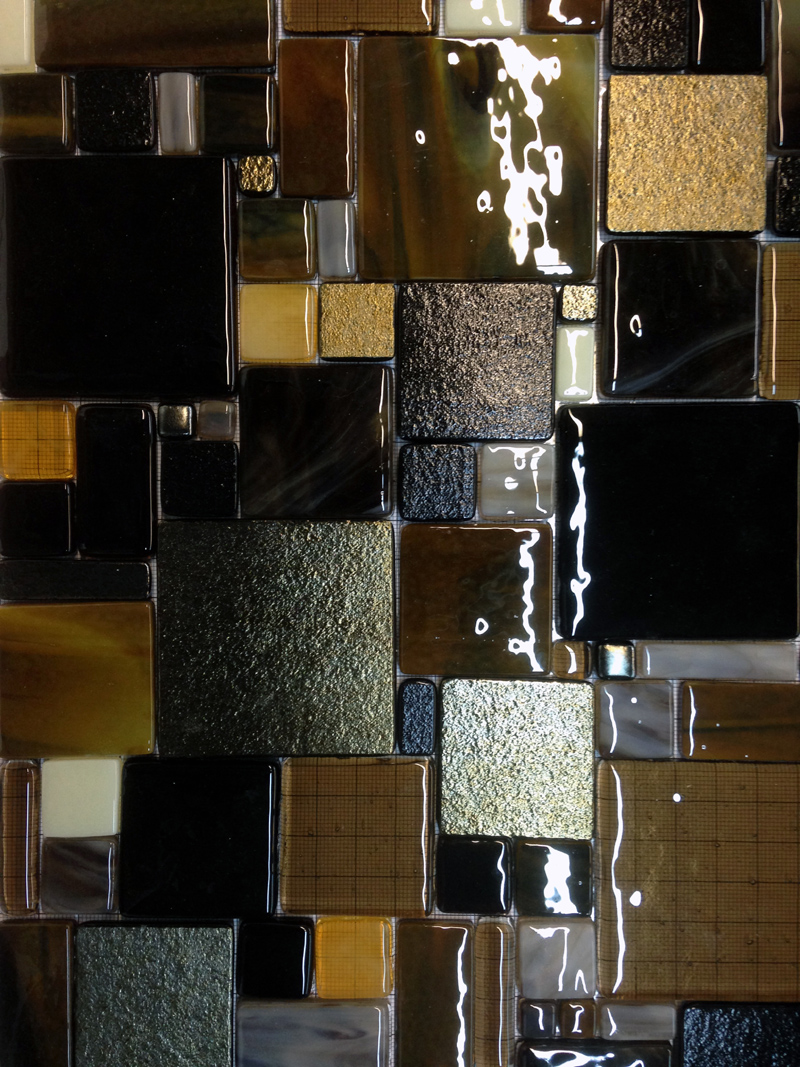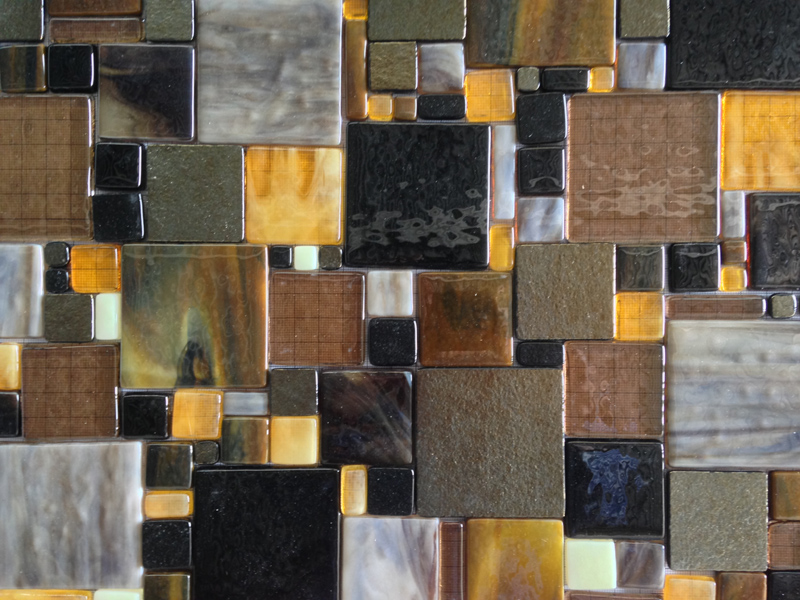 We were commissioned by a realty company in Colorado to create this fused glass mosaic art piece for their client's kitchen backsplash.  The dimensions are 20″ x 30″ and the colors are tans, bronze, iridized gold, streaky browns and amber.  Each tile was hand made at our design center using two layers of glass fused together.  Next we laid out the shapes on a paper grid and finally captured the tiles on the front using clear tile tape.  We divided the mural into four sections for easy shipping and installation.
Pricing depends upon the complexity of design and size of the glass artwork. WE DO NOT GIVE PRICE QUOTES BY EMAIL.  For pricing please fill out the contact us  form.   Please call our design coordinator Saundra at 704-488-5800 to discuss your project ideas, design, colors, general pricing, etc.