Fused Glass Horizontal Tile Kitchen Backsplash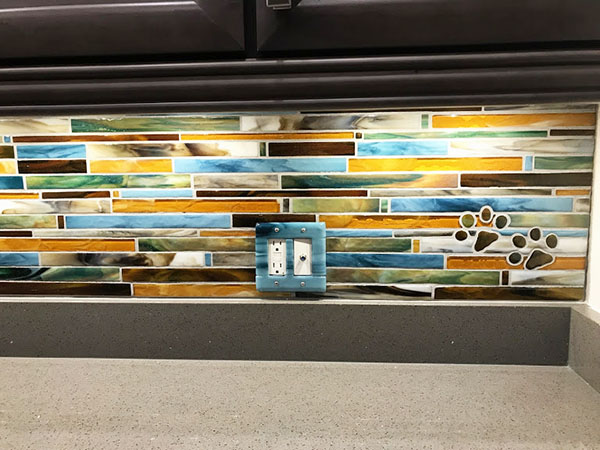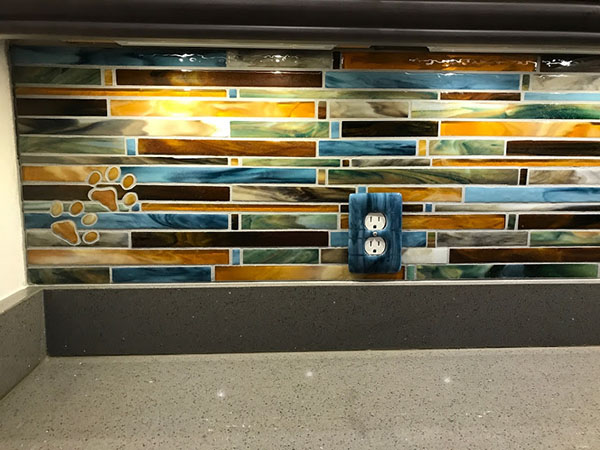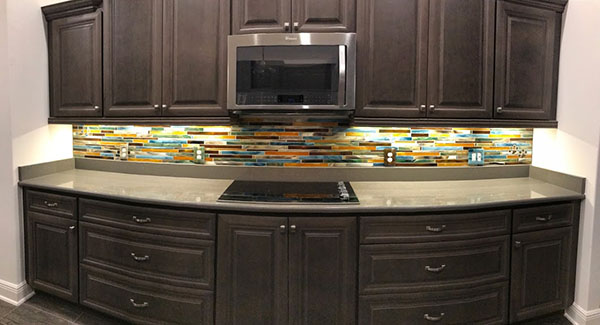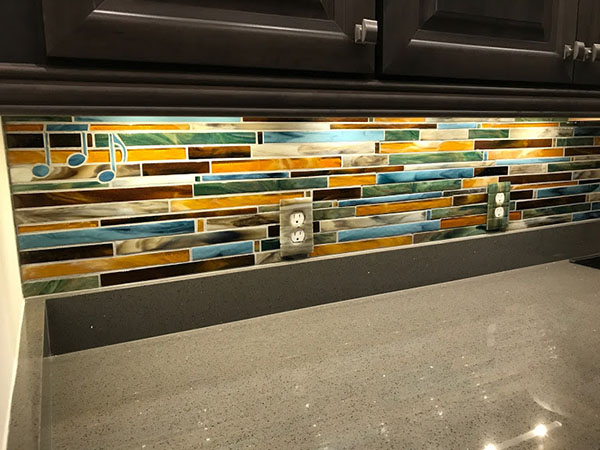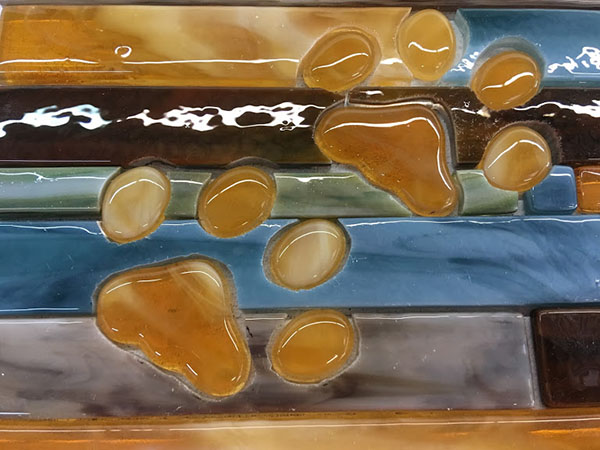 We were commissioned by our wonderful clients in The Villages, Florida to create this unique fused glass kitchen backsplash in horizontal tiles in colors of blues, greens, browns and amber. We also embedded some personalize design elements including musical notes and dog paws. We also made matching switchplate covers.
Pricing depends upon the complexity of design and size of the glass artwork. WE DO NOT GIVE PRICE QUOTES BY EMAIL.  For pricing please fill out the contact us  form.   Please call our design coordinator Saundra at 704-488-5800 to discuss your project ideas, design, colors, general pricing, etc.