Diving Enthusiast Kitchen Backsplash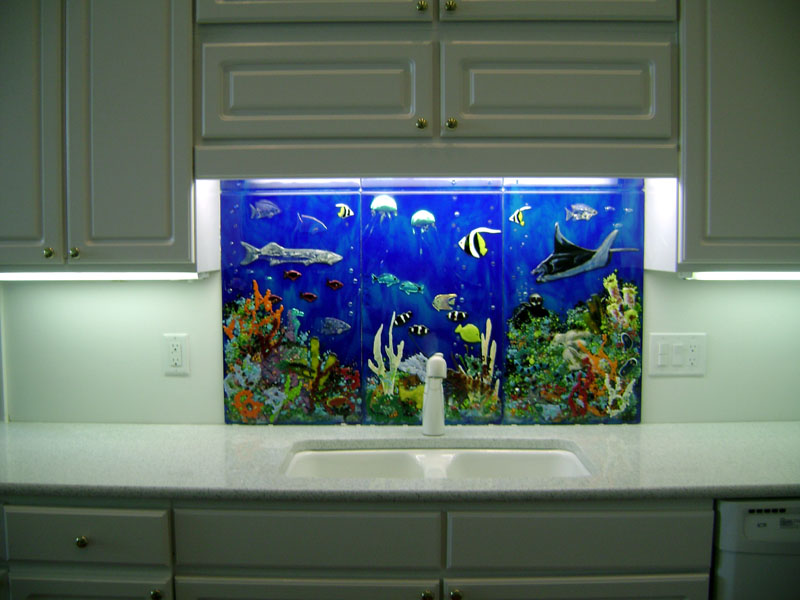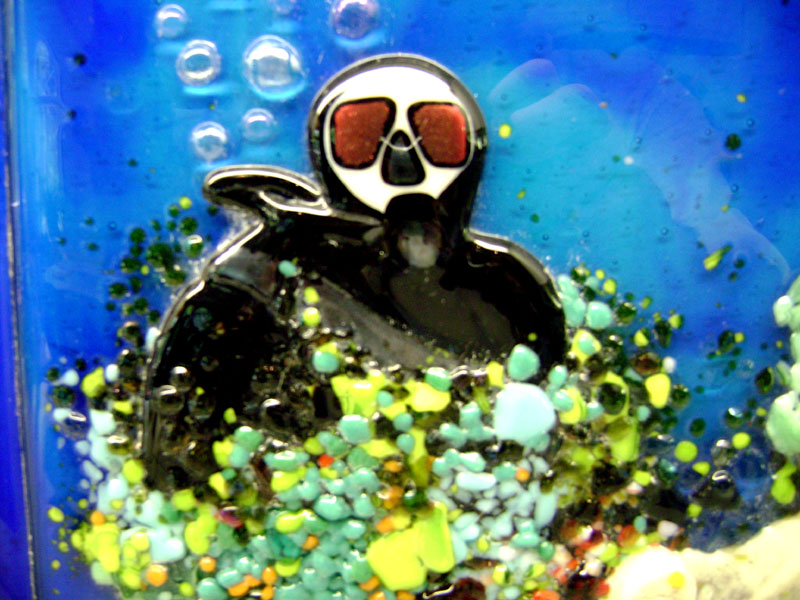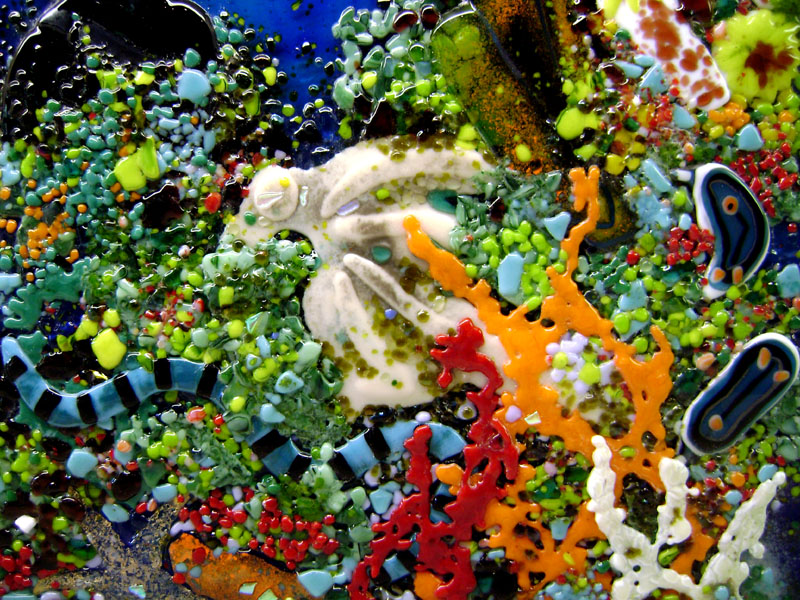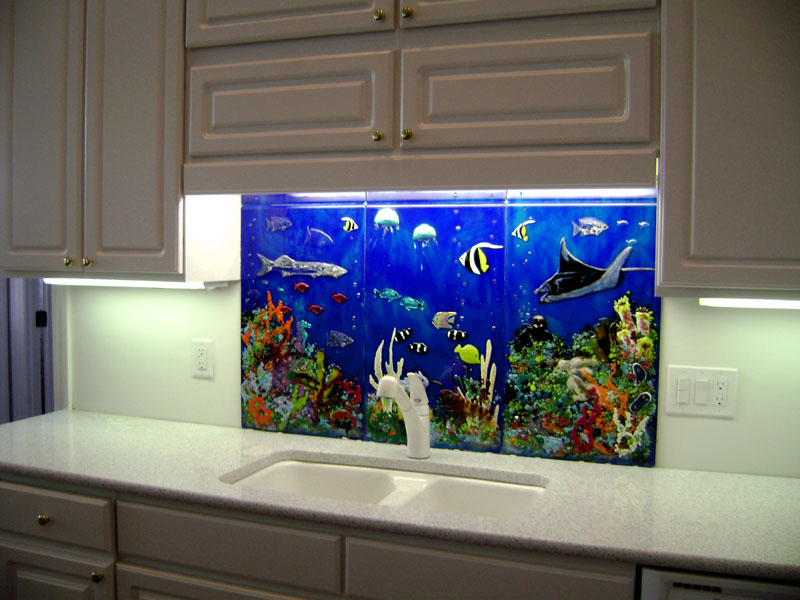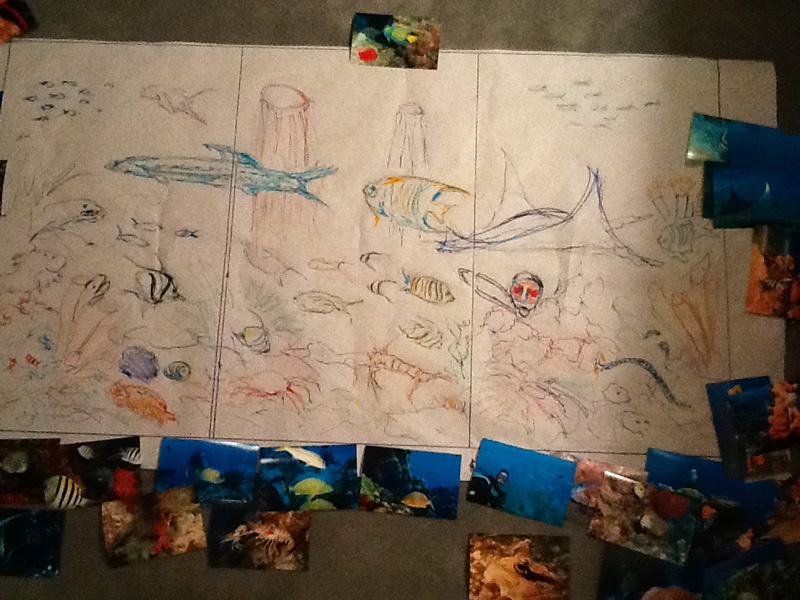 We created this unique fused glass backsplash mural for our client in Newton, North Carolina.  She is a diving enthusiast and we used photos from her many dives for inspiration.  Saundra first created an artist rendering showing the placement of the sea life and sea creature.  The mural dimensions are 31 1/2″ tall x 48 1/2″ wide and comprised of three panels.
Many of the sea creatures are made from dichroic glass such as the jelly fishes, sea horse, tiny fish.  Our client already commented that as she moves around the room and at different angles of light the mural really pops. Here is her testimonial:
"I just wanted to tell you again how much I like the underwater panel.  It looks different every time I look at it.  It is all-engaging and creates a real WOW factor in my kitchen, which is just what I was hoping for.  Thank you again for this excellent work of art."
Pricing depends upon the complexity of design and size of the glass artwork. WE DO NOT GIVE PRICE QUOTES BY EMAIL.  For pricing please fill out the contact us  form.   Please call our design coordinator Saundra at 704-488-5800 to discuss your project ideas, design, colors, general pricing, etc.