Backyard Oasis Fused Glass Mural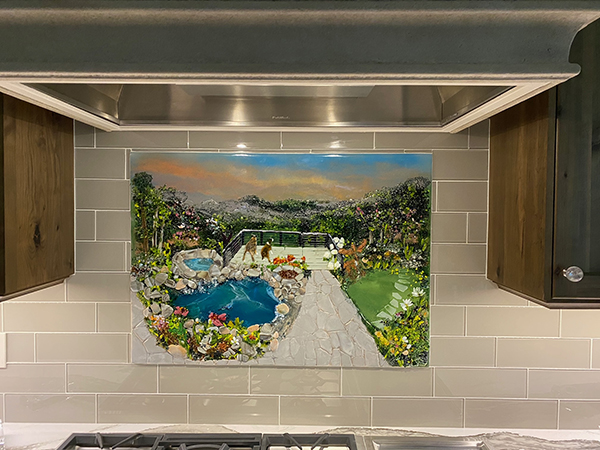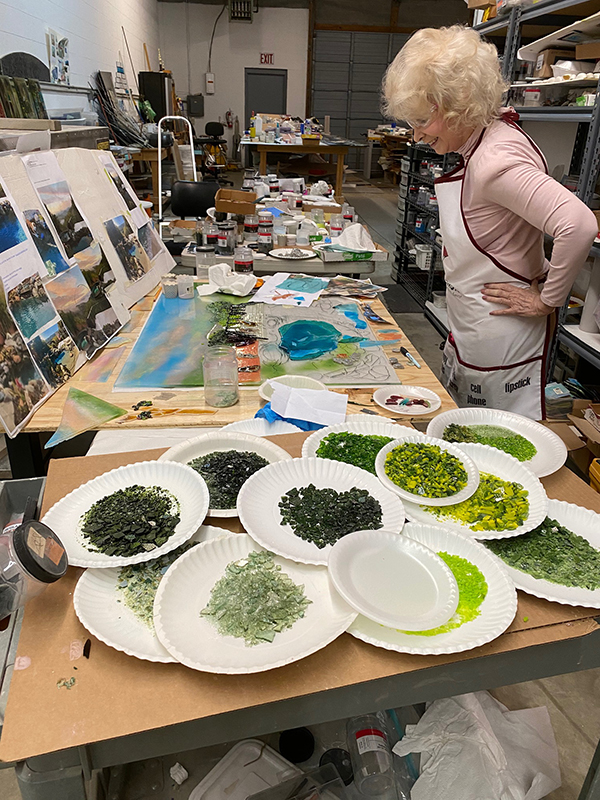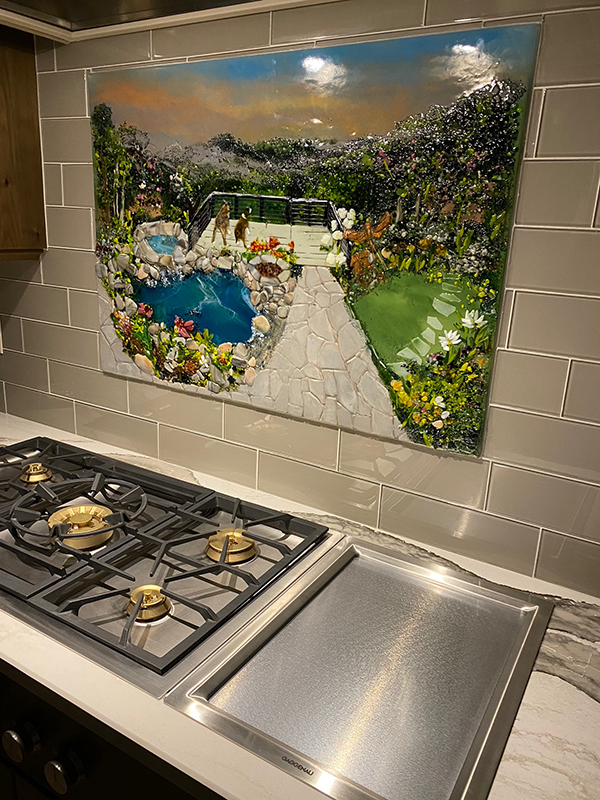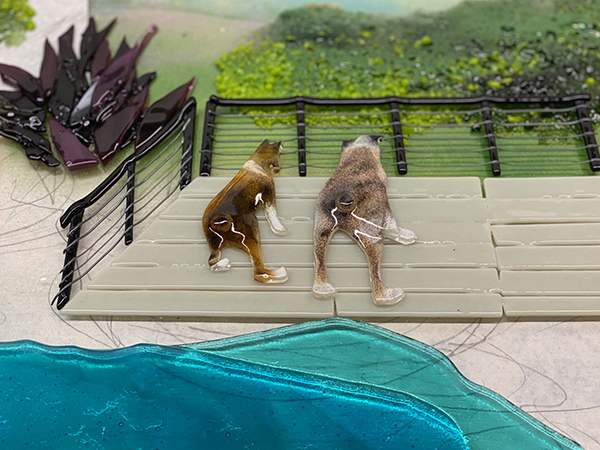 This project truly represents the custom nature of our glass art work. Our client moved to a second home and asked us to create a fused glass mural for their kitchen backsplash depicting the backyard of their original home. We included the spa, pool, decking and railing, stone patio, , firepit, trees, flowers, statues, etc. and, of course, their two beloved dogs Meg and Rocki.
Pricing depends upon the complexity of design and size of the glass artwork. WE DO NOT GIVE PRICE QUOTES BY EMAIL.  For pricing please fill out the contact us  form.   Please call our design coordinator Saundra at 704-488-5800 to discuss your project ideas, design, colors, general pricing, etc.