Fused Glass Kitchen Backsplash – Vineyard and Poppies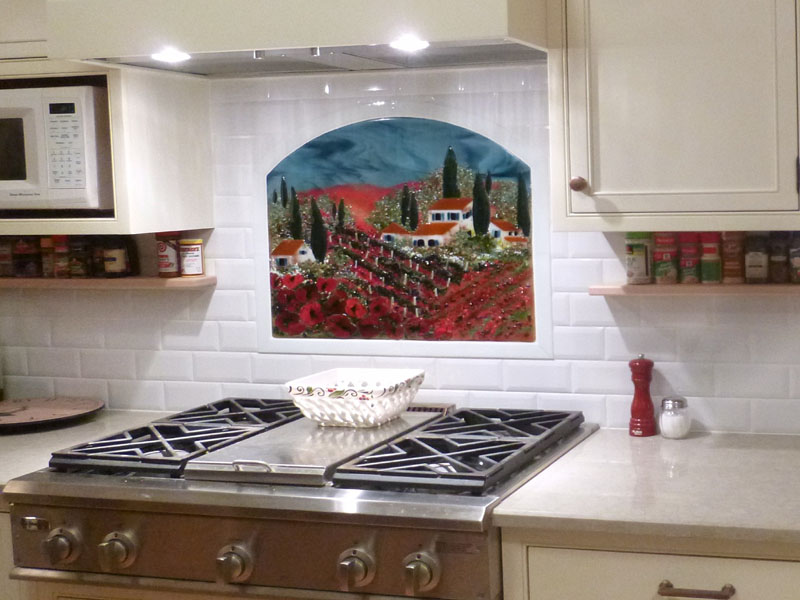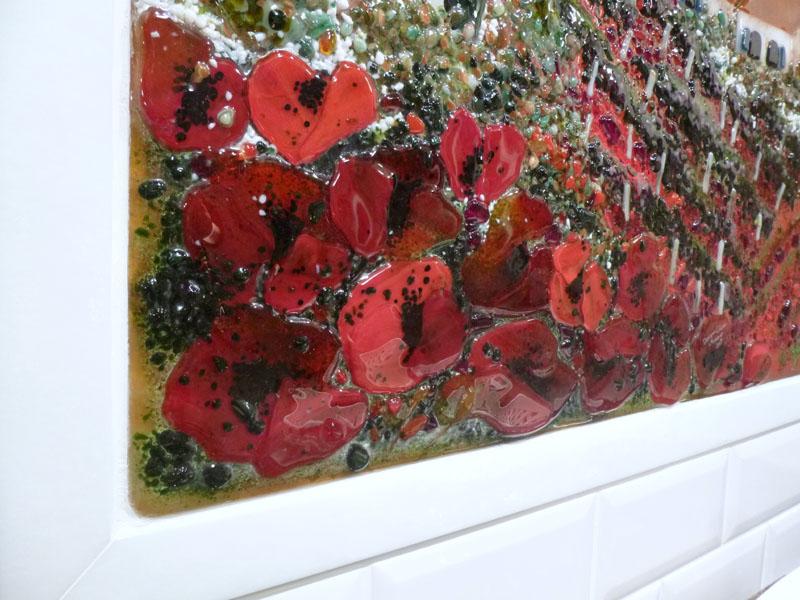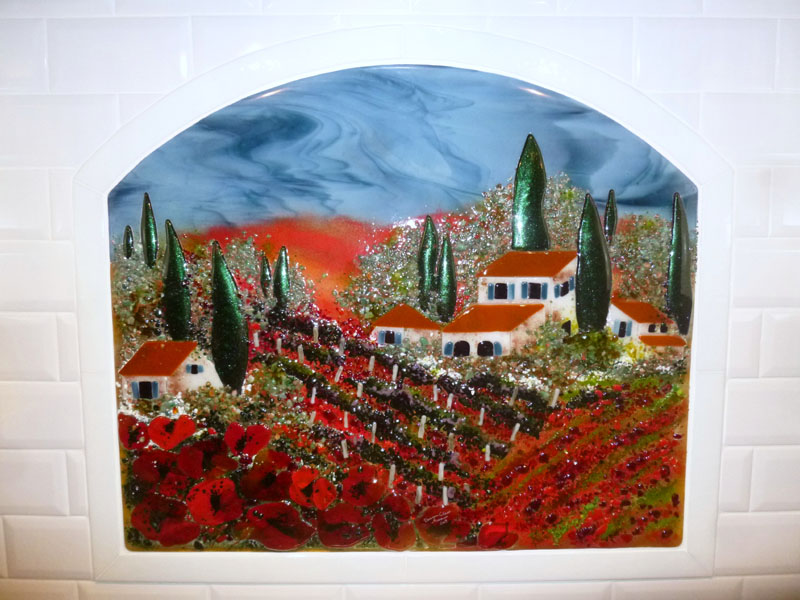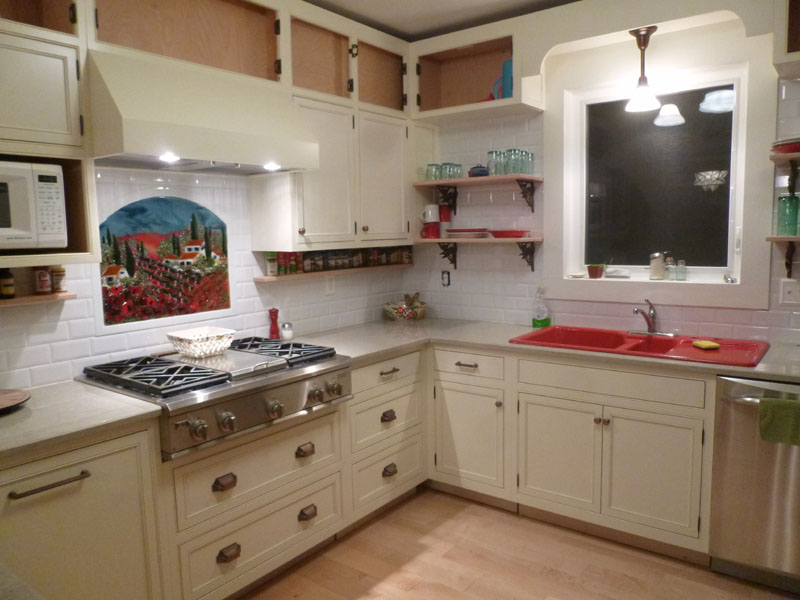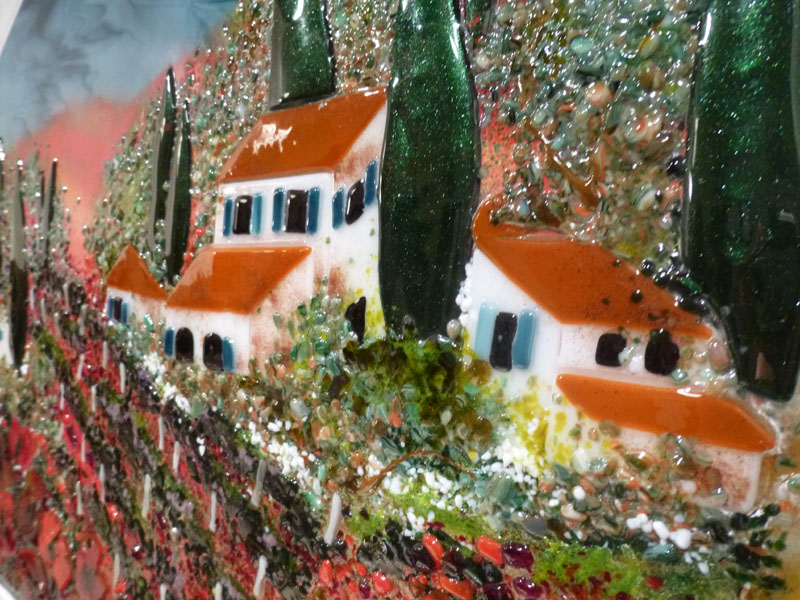 We created this custom vineyard and poppies them kitchen backsplash art piece for our client in St. Louis, Missouri.  The dimensions are 24″ high and 28″ wide with arched top.  We also made the glass border in white glass.  The art mural features a vineyard with houses and cypress trees and a garden of red poppies in the foreground.  This wonderful piece is a real "wow" factor in our client's beautiful kitchen.  The brilliant red poppies are the stars of the show.
Pricing depends upon the complexity of design and size of the glass artwork. WE DO NOT GIVE PRICE QUOTES BY EMAIL.  For pricing please fill out the contact us  form.   Please call our design coordinator Saundra at 704-488-5800 to discuss your project ideas, design, colors, general pricing, etc.