Blue Heron Mountain Brook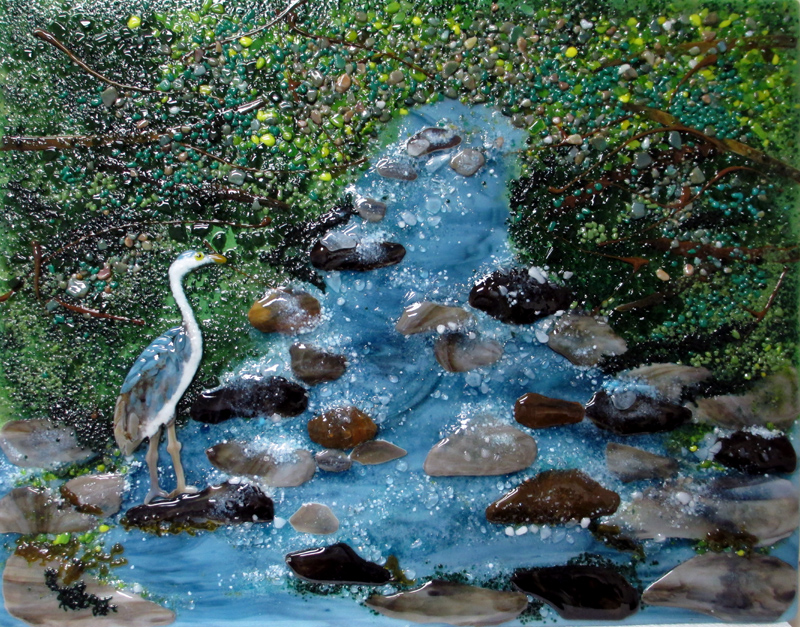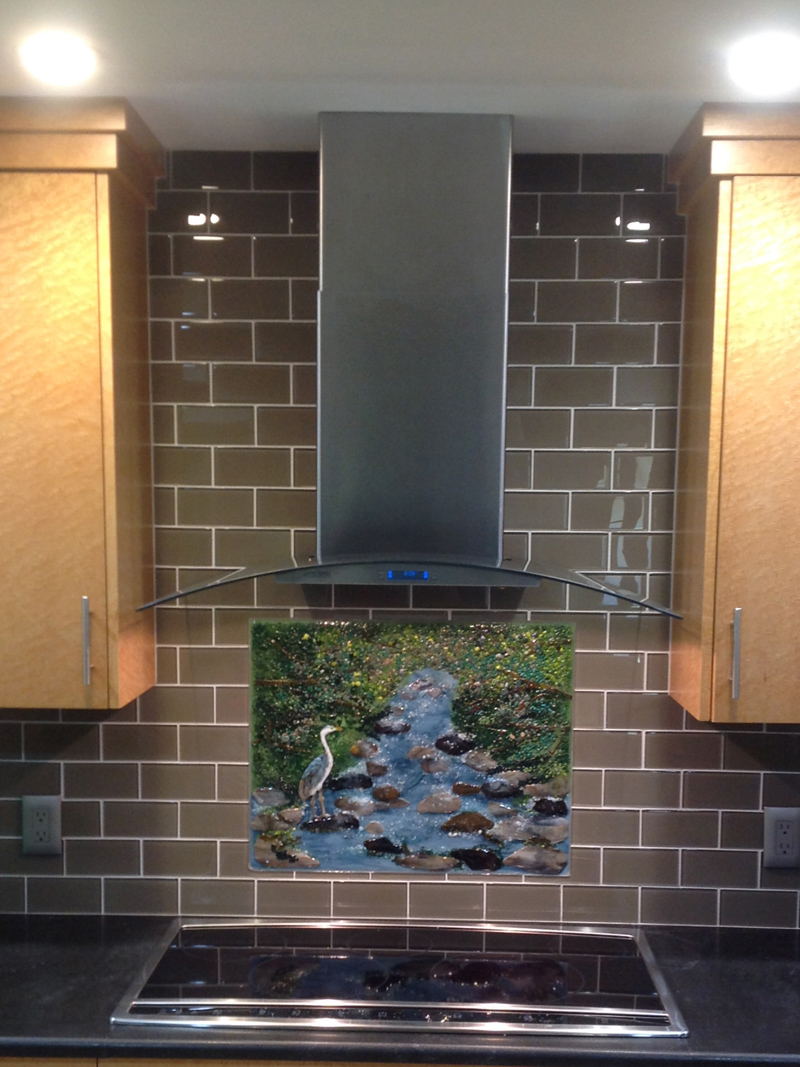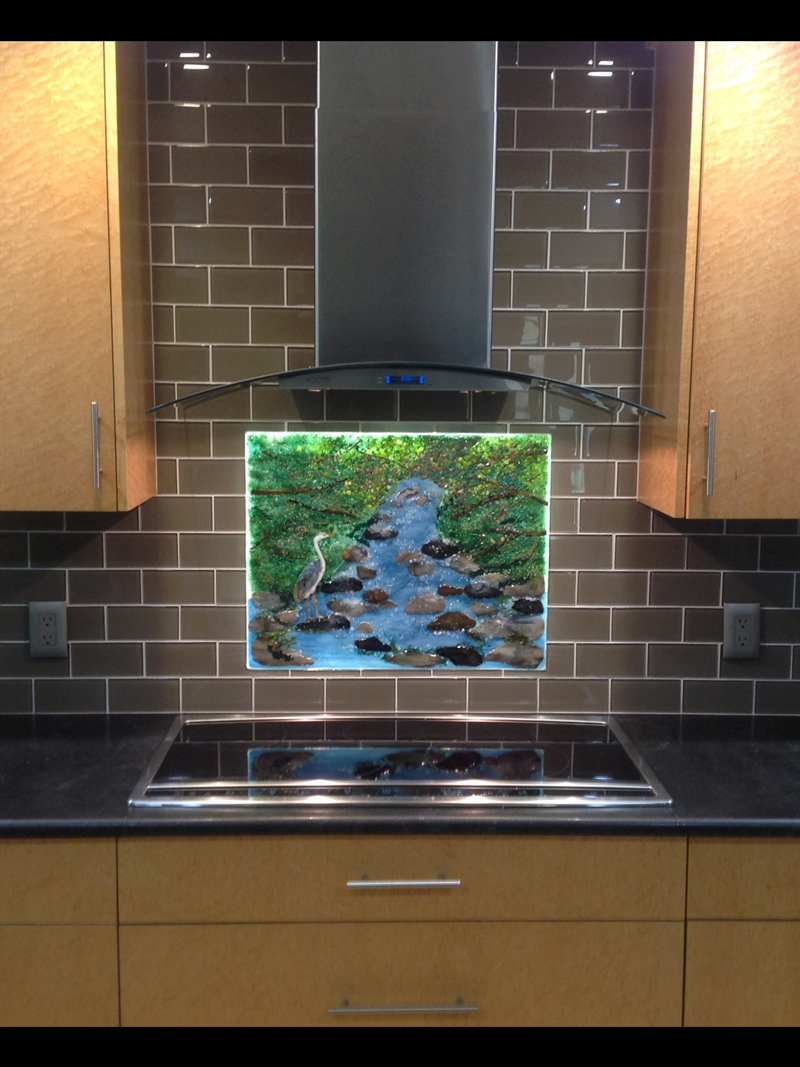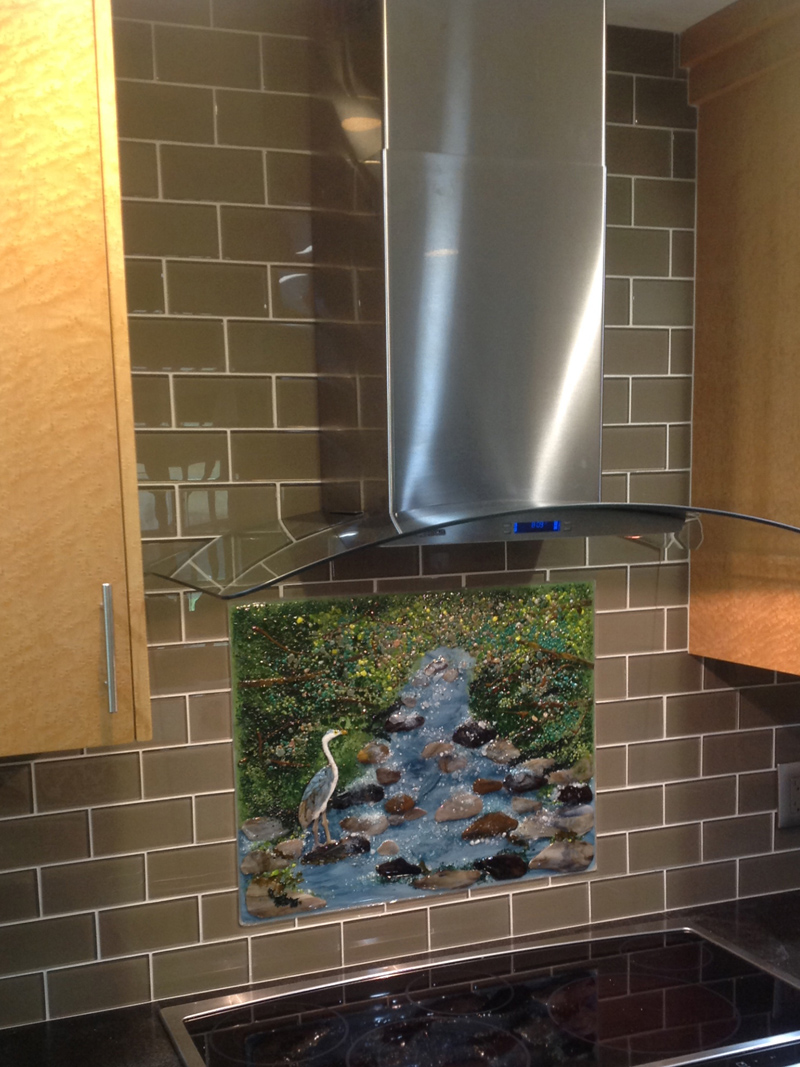 We created this custom fused glass art work for our client in New Jersey.  The dimensions are 20″ x 24″ and features a mountain brook with great blue heron.  It is installed as a feature piece in our client's kitchen backsplash.  Our client's installer was able to cleverly back lit the panel for interesting ambiance.
Pricing depends upon the complexity of design and size of the glass artwork. WE DO NOT GIVE PRICE QUOTES BY EMAIL.  For pricing please fill out the contact us  form.   Please call our design coordinator Saundra at 704-488-5800 to discuss your project ideas, design, colors, general pricing, etc.