Backlit Kitchen Lake Scene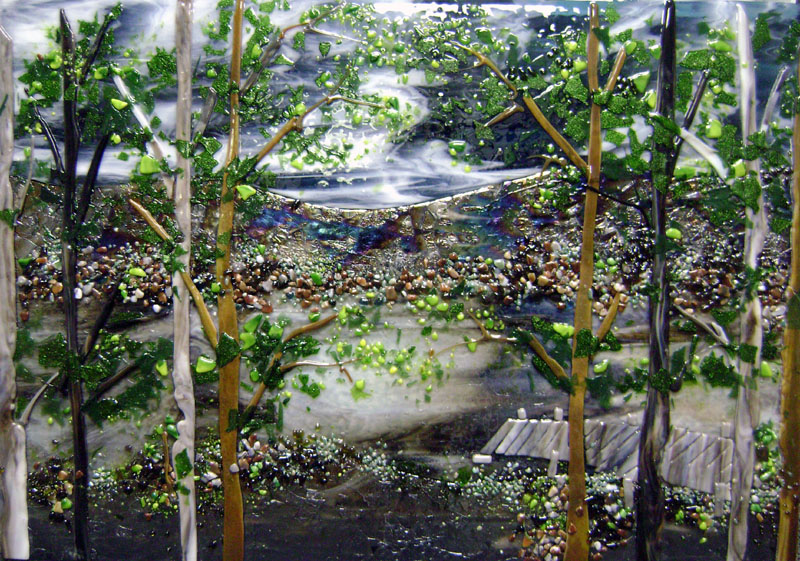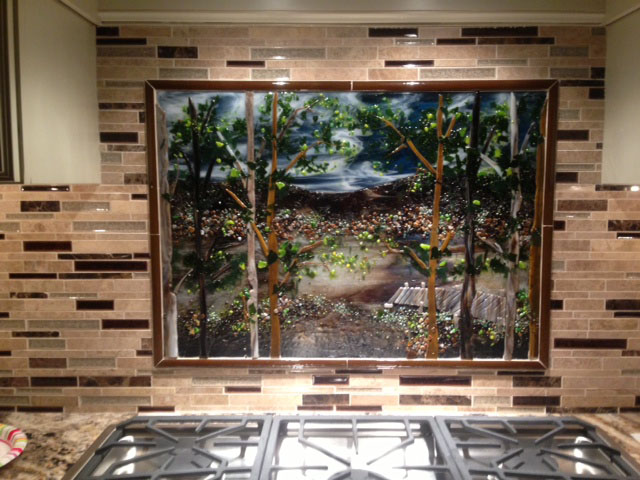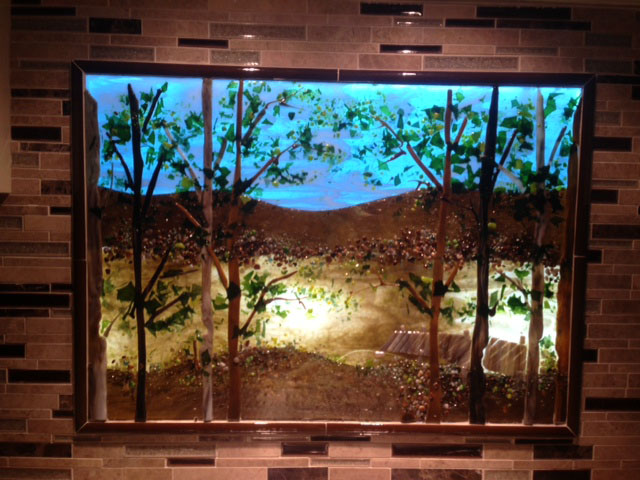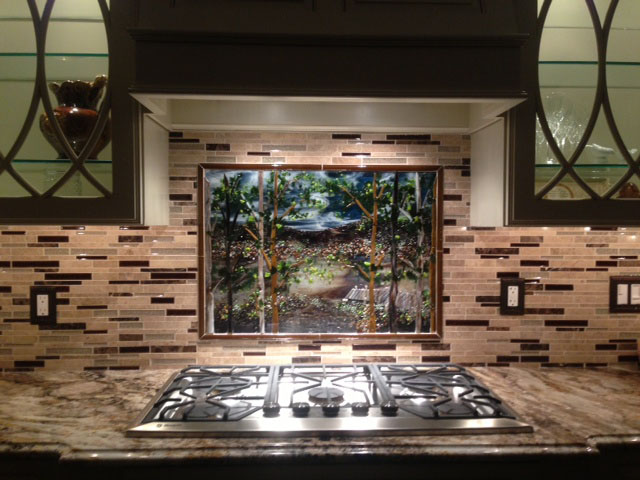 We created this very custom kitchen backsplash in fused glass for our client in New York.  The dimensions are 21″ high and 30″ wide.  The theme is a lake with a dock and birch trees.  What makes this fused glass art work truly unique is that it has the ability to be backlit.  We provided a LED panel with the same dimensions that our client's contractor masterfully installed in the kitchen backsplash.  We laminated our fused glass art to a single panel of tempered glass using a special laminating resin.  The LED lighting is on a dimmer so our client can control the ambiance in the kitchen.
Pricing depends upon the complexity of design and size of the glass artwork. WE DO NOT GIVE PRICE QUOTES BY EMAIL.  For pricing please fill out the contact us  form.   Please call our design coordinator Saundra at 704-488-5800 to discuss your project ideas, design, colors, general pricing, etc.