Fused Glass Basketweave Tile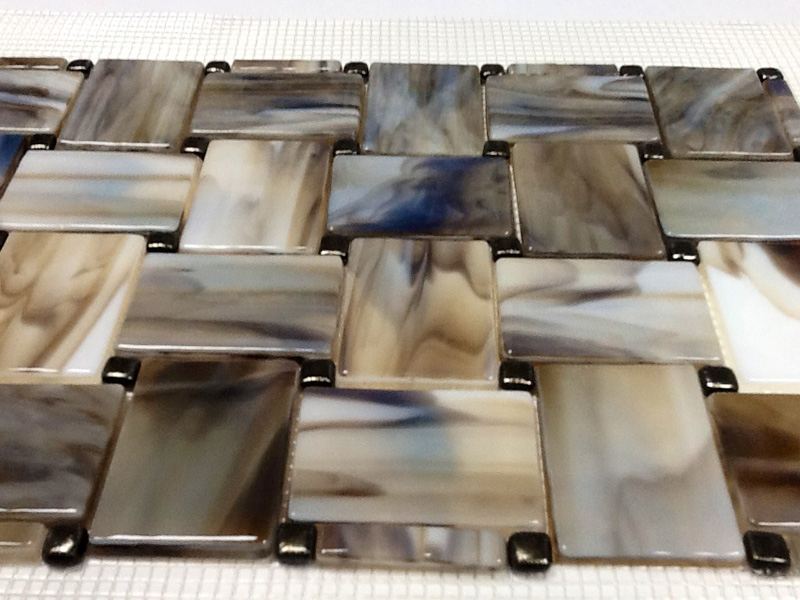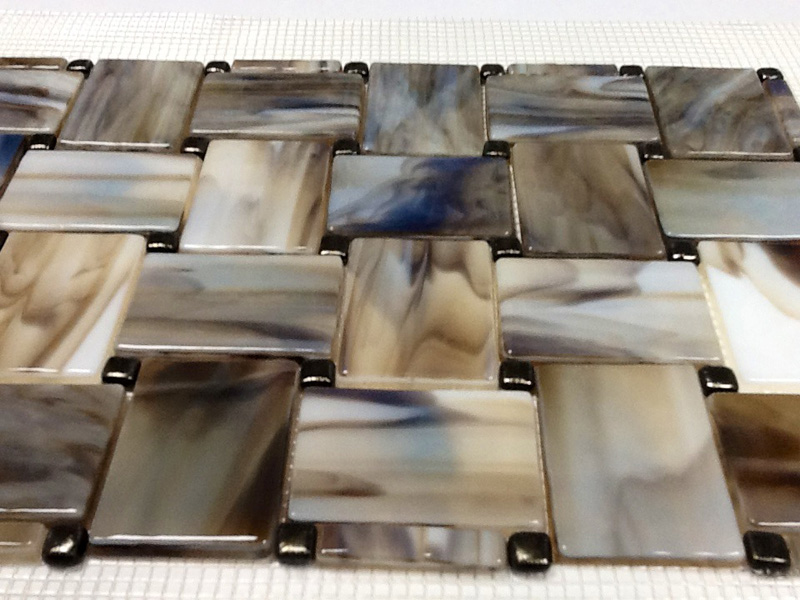 These hand-made fused glass tiles in a basketweave pattern make a wonderful kitchen backsplash.  Once grouted the tiles appear like they are actually woven.  They can be arranged straight up or on a diagonal.  The color combinations are endless.  We typically adhere these tiles to mesh for easier installation.
Please contact us to discuss your kitchen backsplash project and incorporation of these unique fused glass tiles.
Pricing depends upon the complexity of design and size of the glass artwork. WE DO NOT GIVE PRICE QUOTES BY EMAIL.  For pricing please fill out the contact us  form.   Please call our design coordinator Saundra at 704-488-5800 to discuss your project ideas, design, colors, general pricing, etc.