Colorful Abstract Kitchen Backsplash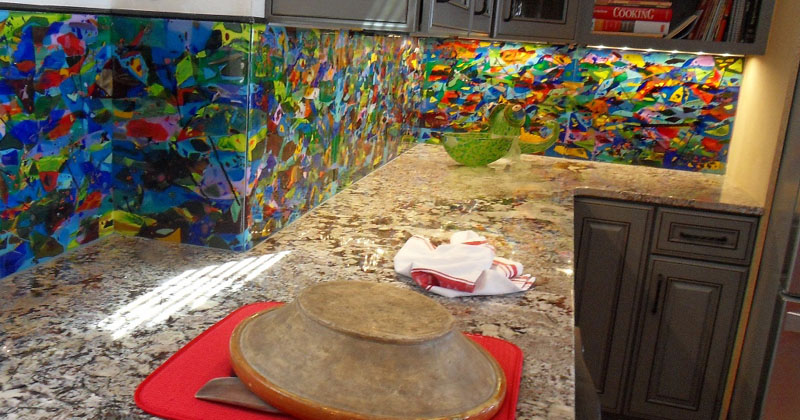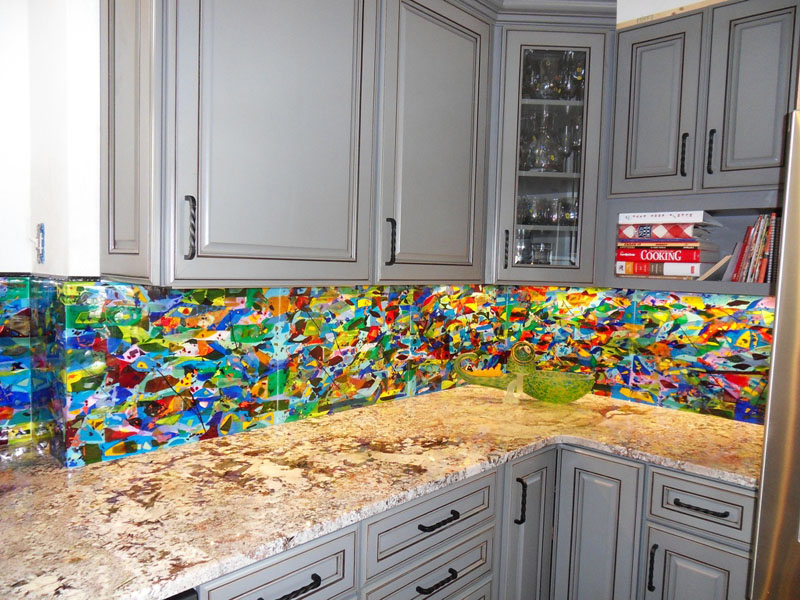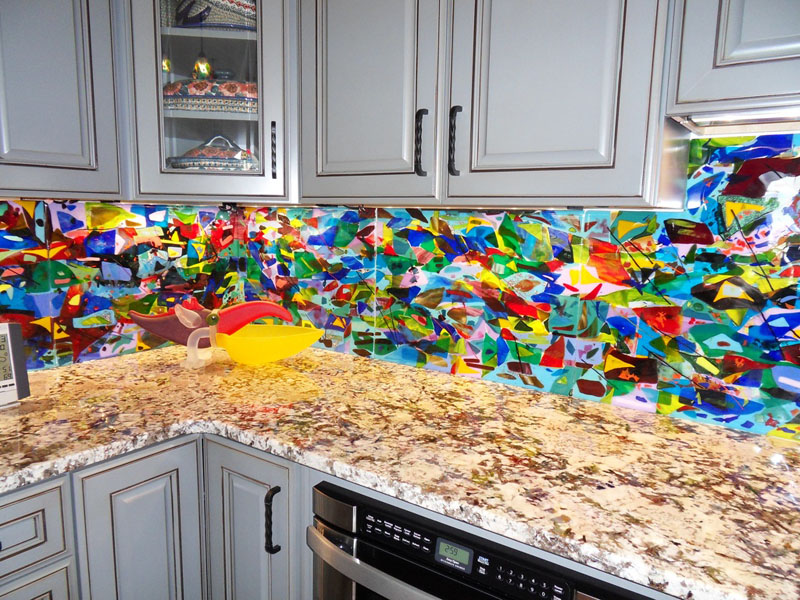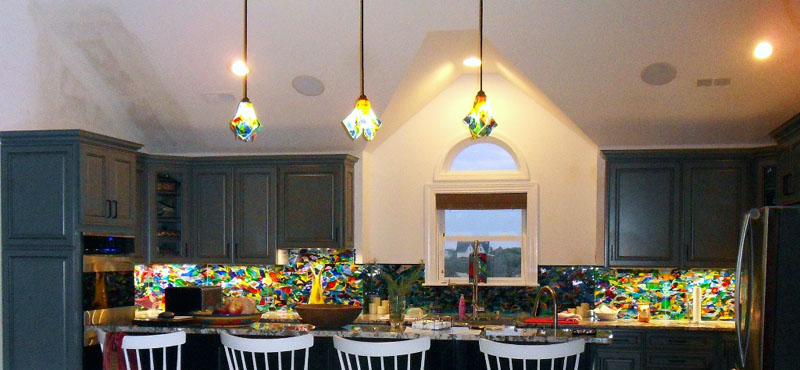 We really had a lot of fun working with our client in the Outer Banks on this kitchen project.  We created 42 square feet of kitchen backsplash panels by combining different shapes and colors of glass on sheets of clear glass and full fusing in our kiln to flatten the panel smooth.  Using precise measurements provided by our client we were able to craft the large format panels to precisely fit the backsplash space.  Our client was able to have his contractor eliminate electrical outlets from the backsplash field by using undercabinet plug moldings.  A really nice touch.  To provide as much of a seamless look as possible we created very large panels and carried the colored glass pieces across from one panel to the next.  As a testimony to our client's measurements and our craftsmanship we were able to complete the installation in about three hours.  Saundra and I made the trip from Charlotte to Corolla, NC (7 hour drive) to meet our clients and complete the installation.  We stayed for a couple of days and had a great time. For this custom project we also created the three very colorful pendant lights overhanging the kitchen island.  Please check these out in our Lighting section.
Pricing depends upon the complexity of design and size of the glass artwork. WE DO NOT GIVE PRICE QUOTES BY EMAIL.  For pricing please fill out the contact us  form.   Please call our design coordinator Saundra at 704-488-5800 to discuss your project ideas, design, colors, general pricing, etc.