Colorful Fused Glass Pendant Light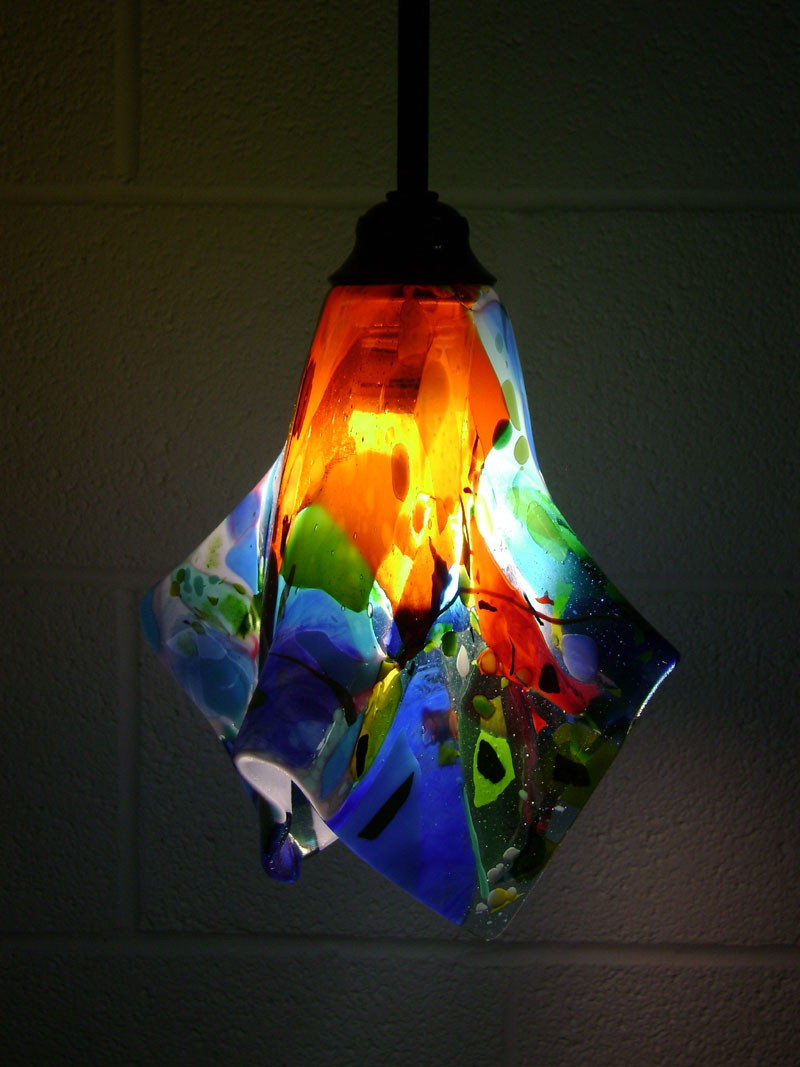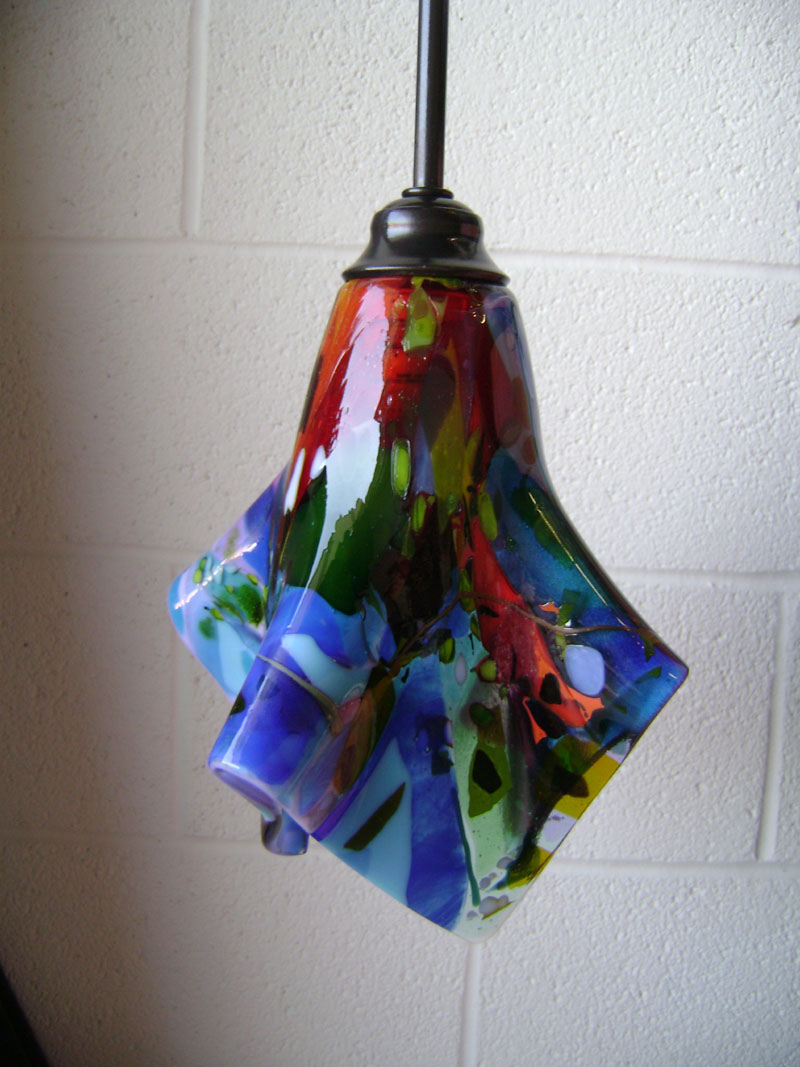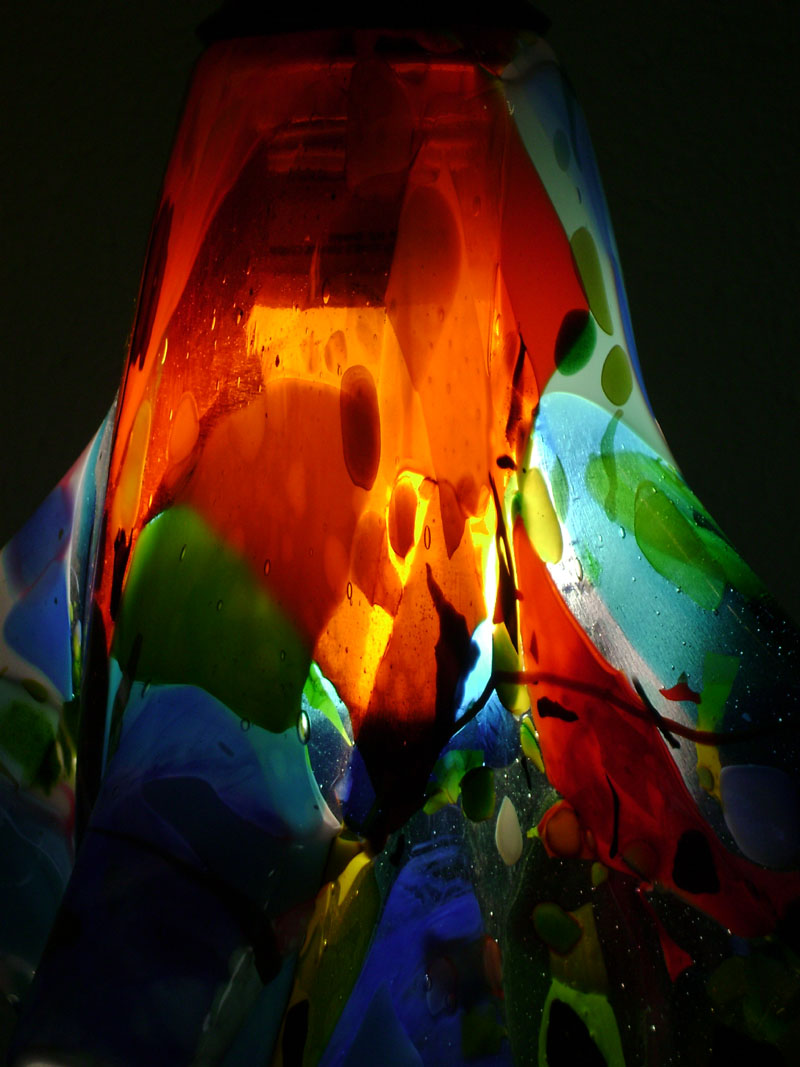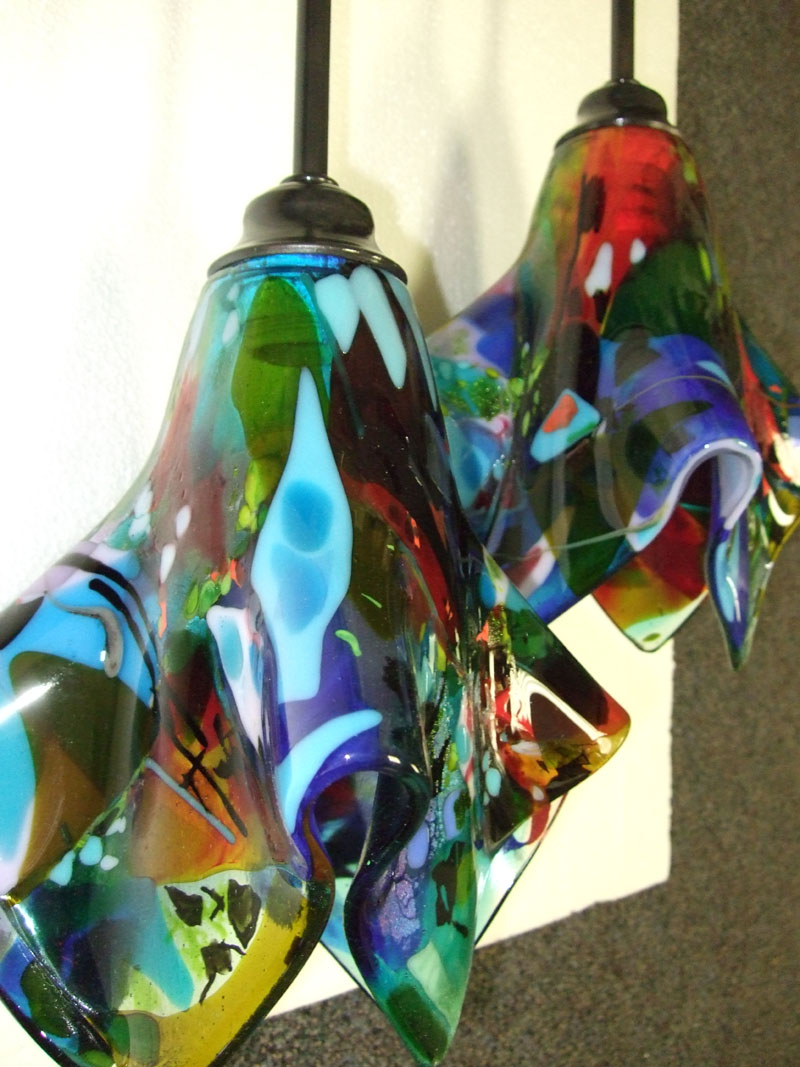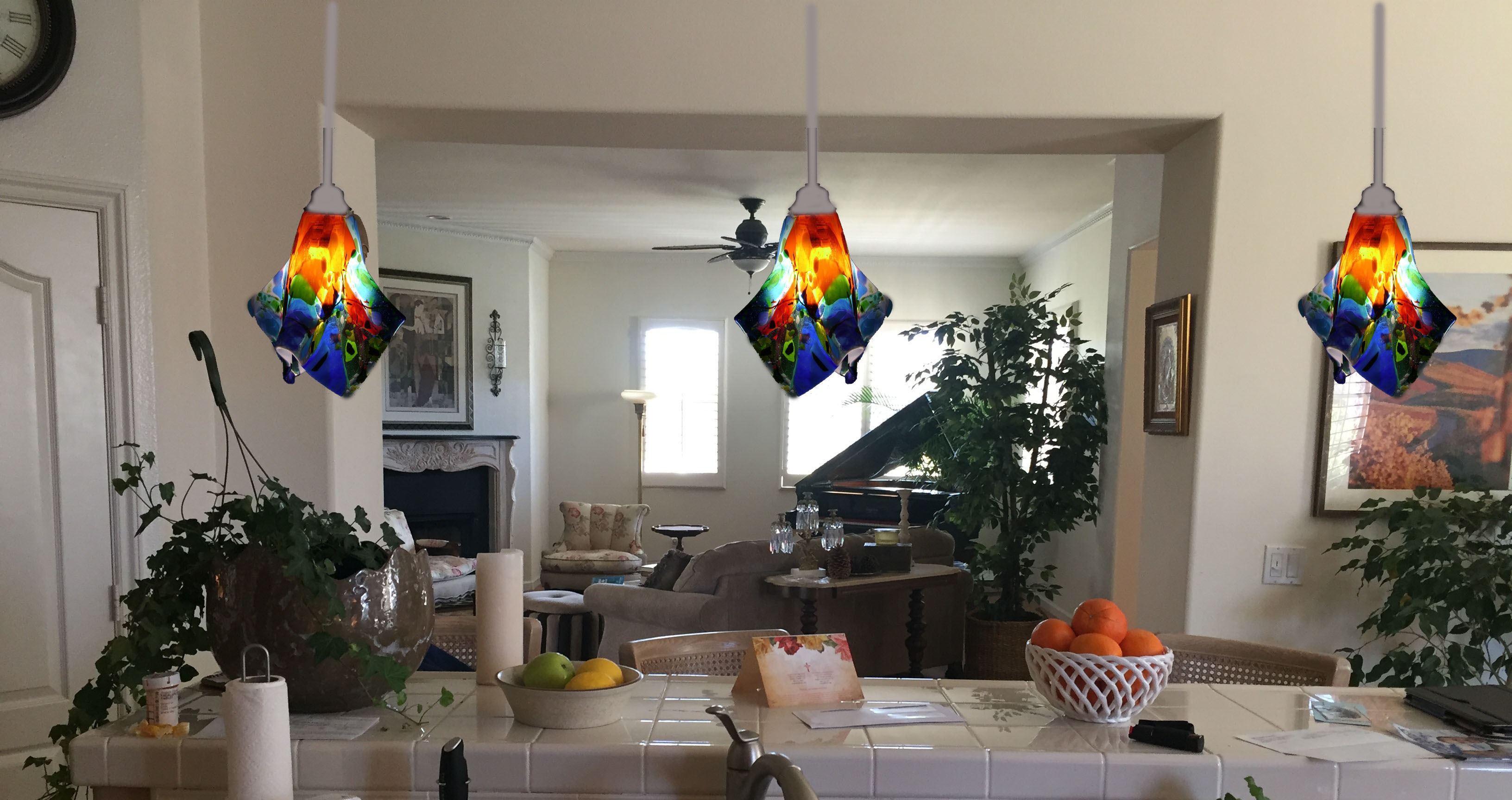 We created three very unique and colorful fused glass pendant lights for our client in the Outer Banks of North Carolina.   The lights are multiple layers of glass full fused to give a flat and shiny finish.  We next slumped them over a stainless steel mold and they folded into a handkerchief shape.  They are about 9″ tall and about 5″ at the widest point.  We drilled holes in the top for the hardware fixtures which we finished in black.
Please contact us to create some unique pendant lights for your home.
Pricing depends upon the complexity of design and size of the glass artwork. WE DO NOT GIVE PRICE QUOTES BY EMAIL.  For pricing please fill out the contact us  form.   Please call our design coordinator Saundra at 704-488-5800 to discuss your project ideas, design, colors, general pricing, etc.