Egret and Path to the Beach Glass Murals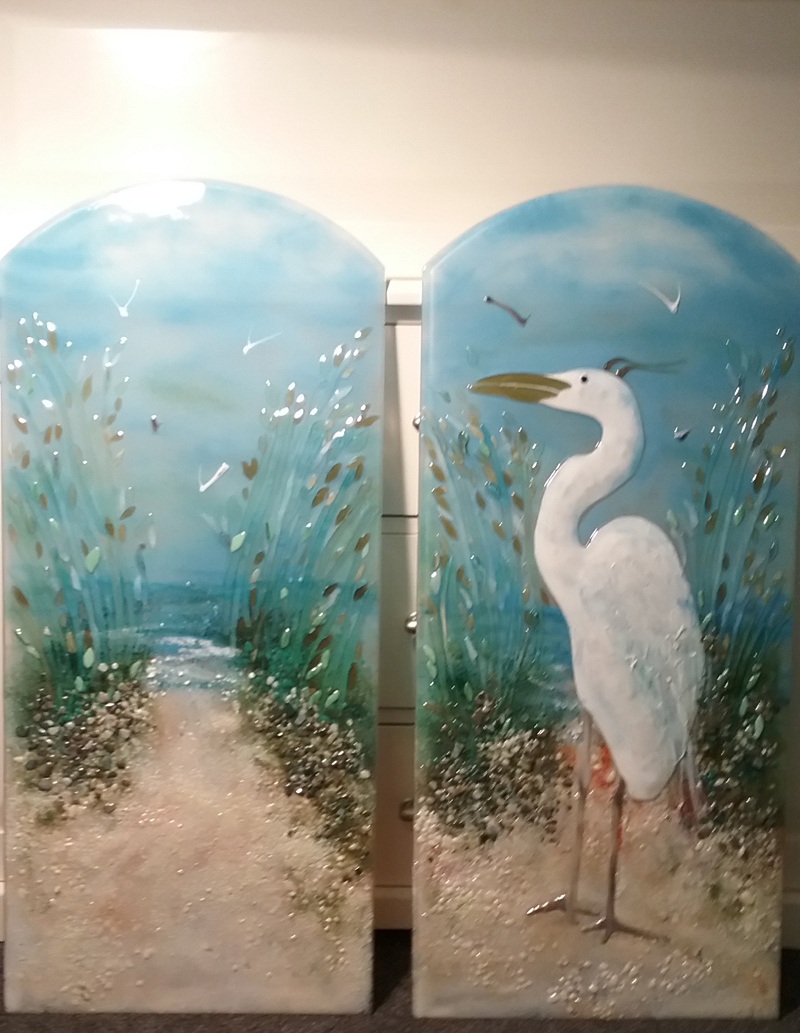 A coordinating pair of beach theme murals featuring an "egret" and a "path to the beach" motif.  Each mural is 35″ tall by 16″ wide with an arched top.
Price shown is the original price.  Please call Saundra at 704-488-5800 for special sales price.
Price: $2,200
Contact DGM to purchase this item.